A new city means a fresh start. You can be anyone you want to be. In fact, you can start a new job, a new hobby, or a new business. It can be tough starting in a brand-new city, though. The feeling of loneliness is one of the hardest ones to deal with in a new city. So how do you make new friends in a new city?
Without a doubt, it is not as easy as it was when we were kids. When we were younger, you could make your new best friend on the playground one day just by asking them to play with you. There are no playgrounds like that for adults and certainly more wariness when approached by a stranger.
As we age, friendship becomes a large indicator of happiness. It is easy to understand how friendship affects our lives. Friends provide us with company, solace, and stress relief. While it takes time to forge deep relationships that hold a deep meaning in your life, you still need to start somewhere.
Below, I will highlight 15 ways to make new friends in your new home. Some of them are naturally occurring, while others will involve some effort. Understandably, you may need to put yourself out there to get results. Reaching out to strangers may seem awkward at first, but with a little experience, you will gain a group of friends in no time.
To some extent, these methods may vary based on the type of area you moved to. For instance, finding the local night scene like a bar or nightclub will be difficult in a small town.
Making Friends in a New City
1. Make New Friends at Work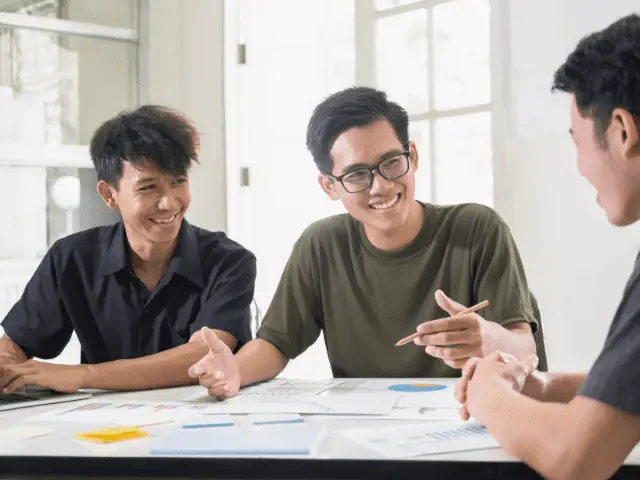 We spend close to 50% of our waking hours at work. That being said, your new co-workers are an excellent pool of potential new friends. With all that time spent together, you can learn about each other's personal lives, hobbies, and interests.
My husband and I moved 1300 miles away from home when we were 21 and knew no one. Our first friendships (and some of our best) were made with coworkers. In your daily routine, you can ask them about local activities and places to hang out.
Even if close relationships with your coworkers are not for you, they may point you in the right direction for meeting new people.
2. Contact Family, Friends, or Acquittances Who Live or Have Lived in the Area
Even if your family and friends live far away now, they may have lived in your new city in the past. Use all your resources to learn as much as possible about the area. Close friends and family can introduce you to acquittances still in the area.
Having someone with any insider knowledge is a tremendous advantage when moving to a new city. Any connection to family and friends will benefit you.
3. Use Social Media Groups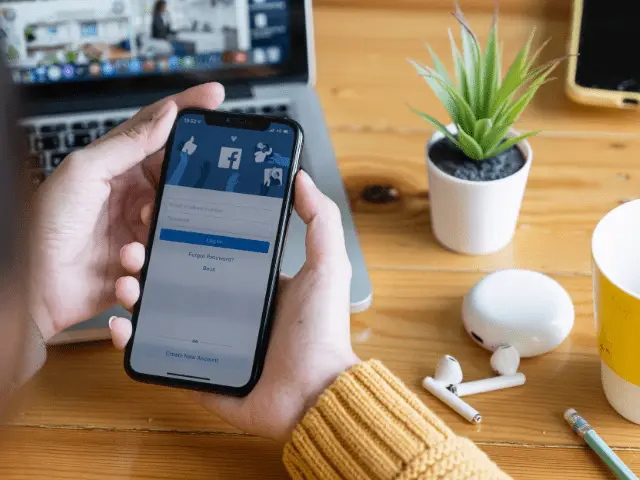 In a day of great technology, social media gives us ample opportunities to make new friends. There are endless groups on Facebook focused on local areas and focused on specific interests. In fact, there are even Facebook groups dedicated to making new friends in small towns.
Perhaps you are a young mother. If so, you can find a group of other young mothers to bond with. On the other hand, if you love Dungeons & Dragons, you can find a group for that as well.
Leverage social media as much as you want, but this is a significant tool in the modern day. Just remember to get yourself off your phone or computer and go hang out in person once you feel comfortable.
4. Start a New Hobby
All cities and towns have dominating interests. Some cities are "baseball" towns, while other cities have big nightlife scenes. If your new city is known for a particular hobby and it is new to you, try it.
There are immense benefits to starting a new hobby. The benefits are not just new friends, but it is also proven that new hobbies are great for our brains. Our brains crave learning new things.
You will need to remember that we struggle with new hobbies that take significant skills like a sport. It is completely fine to be a novice, but expectation management is in order. Maybe you will find someone else who is a novice too!
5. Join a Group of People in Your Existing Hobby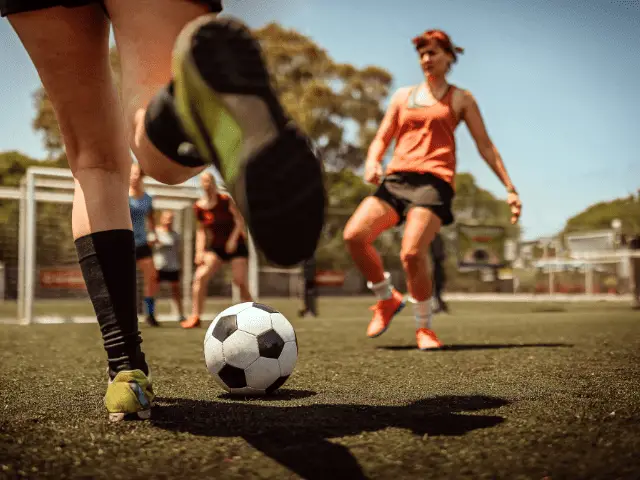 By the time we are old enough to move to a new city, we already have interests and hobbies to occupy our time. If your hobby is a group activity, find a local group of others who share your interests.
My first job was at a huge Air Force base. I found that a group of people played soccer at lunchtime every Friday. Considering I was 21 and played soccer my entire life, I was ready to jump in. It was easy to make friends in this group and bond with our love of soccer.
You may need to be patient. Finding the right group of people interested in your hobby may take time. Overall, it may take time for you to even find them.
6. Join a Book Club
If you love reading, you will find other bookworms with ease. Book lovers are everywhere. Visiting your local library may point you to a book club that fits your interests.
Book clubs meet regularly with a common topic to discuss, but the friendships can expand further if you both desire. The great thing is, a book club still gives you regular social interaction with other people with no major commitments.
7. Go to a Bar or Nightclub
At the beginning of this article, we mentioned making friends on the playground. Even though there is no playground for adults to make friends, the bar or nightclub may be the closest thing to it.
Bars and nightclubs can even have themes based on interests. There are jazz clubs, sports bars, or dance clubs just to name a few.
Alcohol helps many people lower their anxieties about new social interactions. Lifelong friends can be made in bars especially if you become a regular. Frequenting a bar or nightclub may not be for you which is totally fine. Looking at our other tips, we can still find the right place for you!
8. Visit the Local Café or Coffeeshop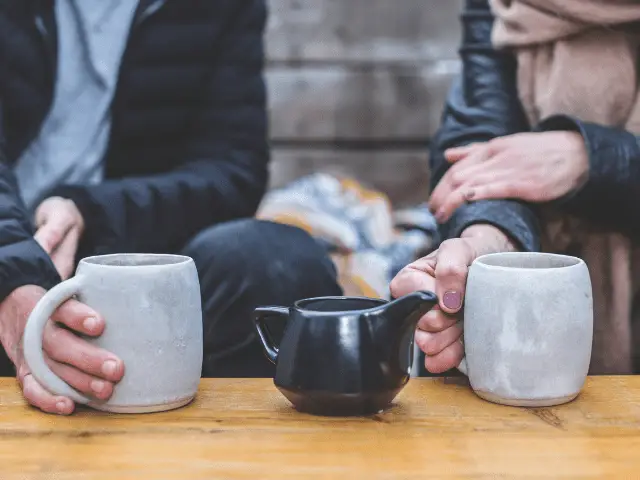 The daytime version of the bar or nightclub is the local coffee shop. If you enjoy coffee, you will probably frequent the local coffee shop regularly. Just like you, other coffee lovers will be visiting.
With these regular visits, you will become acquittances with the other regulars. It will take time, but friendships can form even out of these small daily interactions.
9. Meetup App
Meetup

is an app (and website) specifically designed for meeting people in new cities. The one downside to the Meetup app is that it highly depends on your new city's demographics and size.
The app will give you significantly more options and power in a larger city, like Philadelphia for example. Groups are divided by interests, age, and working styles when there are enough people to do so.
Meetup is basically a dating app for friendships. It is worth the try, especially if you have no personal connections in the area.
10. Volunteer
Volunteering is not only a great way to learn about your community (and help your community), but also a great way to meet new people. Many volunteer organizations are easy to find and safe to work with. Volunteering also allows you to do as much or as little as you want.
11. Join a Gym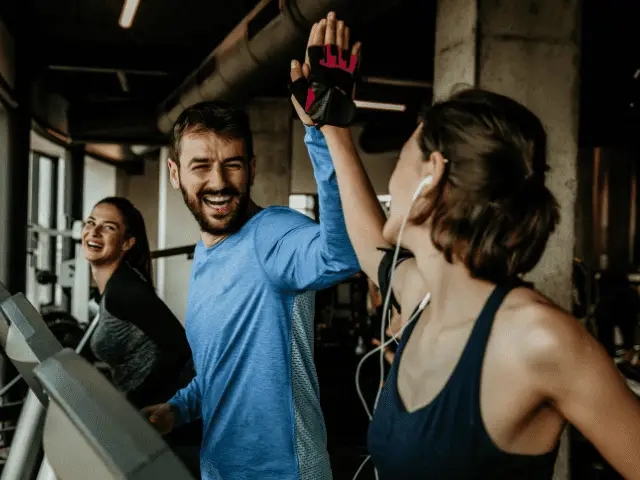 Like coffee shops, gyms typically have a large group of regulars. If you are a gym rat or just looking to start a new workout routine, you will not only stay healthy but also meet new people at the gym.
Some gyms offer group classes which will easily introduce yourself to new people. Even if you have your own weights and workout at home, many gyms offer extra activities like racquetball, swimming, and other sports that you can tap into.
12. Join a Church
Churches and religion, in general, create a wonderful community. The great thing about churches is these communities are always open to new members. Not only will you meet many people, but you will also meet many people who think like you.
Religion does not need to be something that you bring with you from your old city. In your new city, you may decide you want to join a church for the very first time or change to a different church from your past.
No matter if you carry your religion with you when you move or are looking to embrace a new religion now, you will find an open and welcoming community that will support you in all ways.
13. Talk to Your Neighbors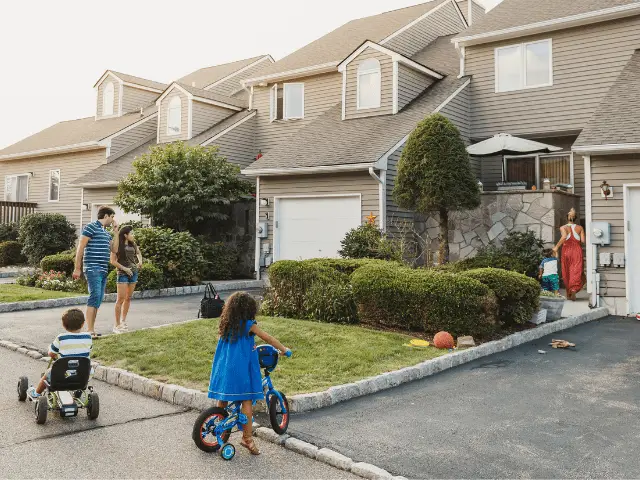 Just like with your coworkers, neighbors make easy friends because of their proximity to you. Reach out to your neighbors for an evening hang out. You can even invite them to join you on a walk.
Over time, neighbors become friendly naturally. No one wants to be at war with a neighbor. At 21, my husband and I leaned on our neighbor for so many things. He would feed our cats when we were on vacation or help my husband lift something heavy when I could not.
Neighbors are an excellent source of information and friendship if you will reach out.
14. Meet Parents of Your Children's Schoolmates
Many of the tips listed above are perfect if you move to your new city alone. But what if you move to your new city with your family? It is likely that your children's new activities will keep you busy and make it even harder for you to make new friends.
With children making fast friends at soccer, on the playground, and at school, you will gain the ability to befriend the parents of the other children. PTOs and other parent activities will link you with parents in similar situations as you.
15. Be Bold
In the end, our biggest tip for making new friends in a new city is to be bold. You will need to reach out to other people and start those initially awkward conversations. Additionally, you will need to be patient. Lifelong friends are named such because it takes a lifetime to build that relationship.
Instant friends do not exist, but you may find acquittances who share similar interests and enjoy being around you. Over time, friendships will grow. So with just a little fearlessness, you will gain a group of friends in no time!
Final Thoughts
Trying to meet new people and make new friends in a new city can be intimidating. But, hopefully at least one of these tips that I just shared sparked an idea of how you make meeting new people in a new city a little less scary.