Moving to a new home is an exciting experience, but planning for the transportation of your items will require some thinking on your part. You'll have to ensure that everything arrives in good condition, and this includes furniture like couches, tables and bedroom dressers.
At this point, you might find yourself asking, "Do moving companies take apart furniture, or will I have to do it all on my own?"
Well, thankfully, professional moving companies will disassemble most furniture pieces and reassemble them when you get to your new place. In this article, we'll discuss this topic in more detail, so let's dive in!
What Pieces of Furniture Do Movers Disassemble?
Part of the service of professional movers is taking apart heavy furniture that won't be easy to load into the truck (or through doorways) if not disassembled. Usually, these furniture pieces include:
Beds
Dining room tables
Chairs, sofas, and benches
Bookshelves
Cabinets and wardrobes
Desks and bedside tables
Also, when you arrive in your new home, it's the movers' job to put everything back together. Typically, movers will start with the beds so that you and your family get to spend the night safely tucked in them.
Do Moving Companies Charge Extra for Taking Apart Furniture?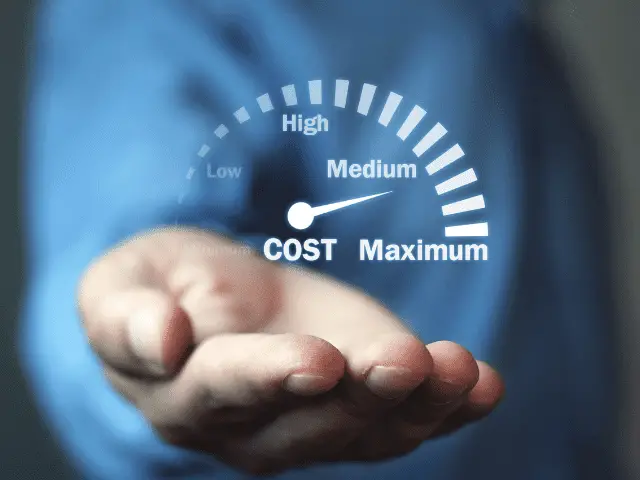 Generally, if your move is local (which is under 100 miles), the moving company will charge its normal rate by the hour. Of course, this is good news and bad news. Yes, you can have it done for you, but some pieces of furniture may take longer than most to disassemble, which will cost you more.
See, bookcases, TV units, and other pressboard furniture usually require more time to disassemble. Therefore, you should expect extra hours worked by the movers, which will result in more cash you'll have to pay!
Keep in mind that furniture made by manufacturers like IKEA is normally tough to disassemble and reassemble. Therefore, not all movers may have experience in this field, and you might end up with missing parts or furniture not set up properly.
In that case, it may be best if you disassemble this furniture yourself or hire a professional to do it to keep mistakes to a minimum.
What Furniture or Items Will Movers Not Disassemble?
The thing you need to know here is that most companies won't disassemble anything that's been bolted or screwed into the walls, ceiling, or floors. These items include:
Ceiling and wall light fixtures
Shelves
Curtain rods
It's also important to note that most moving companies won't take apart bunk beds or baby cribs to ensure the safety (and reduce their liability) of your children.
How to Get Prepared Before Moving Your Stuff to Another Location
The day of your move is approaching fast, and you want things to go as smoothly as possible. Fortunately, there are a few tips you could follow to achieve that goal and minimize the time and effort spent packing and loading your stuff.
With this step-by-step guide, you can't go wrong!
Step 1: Start by Cleaning the House
The key to a successful move is being organized, and this should start at least a couple of weeks before your moving day. Simply enough, tackle each room of your house to clean it and get rid of any clutter.
This way, when you're ready to sit down and pack, you won't be busy rummaging through shenanigans and wasting time. Instead, the entire day will be dedicated to putting your stuff in boxes and ensuring you don't forget anything.
Plus, cleaning your house will clear the path for movers to do their job without being interrupted by items scattered on the floor.
Step 2: Stock Up on Packing Supplies
To make sure that your move goes breezily, you'll need to buy a few packing supplies, including:
Boxes of all sizes
Bubble wrap
Sharpies
Packing tape
According to the majority of people who moved at least once in their lives, you'll probably end up needing more supplies than you've estimated in the beginning. So, you can expect to pay the store several visits or make a few online orders before your move.
Step 3: Pay Special Attention to Your Box Labels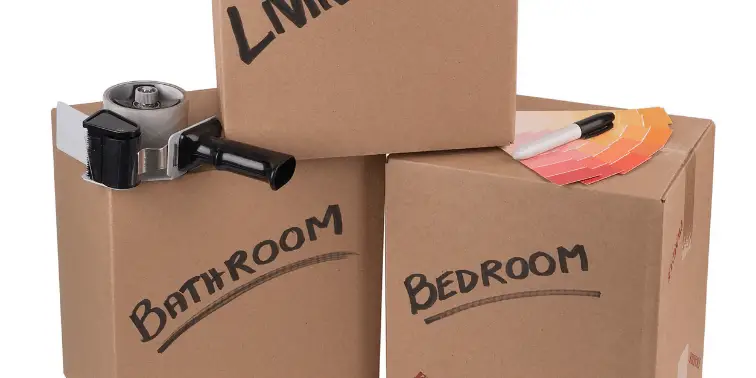 To make unpacking easier later on, each box must include items that will end up being in the same room. For example, your labels could be "Bedroom" or "Kitchen" so that the movers will know where to put each box where it belongs in the new house. They'll certainly thank you for it!
Also, don't forget to put breakable items in boxes labeled "Fragile" to keep the movers aware of them when loading them into the truck. The label should be written on all sides of the box to leave no room for error.
Another helpful tip is to place your important paperwork inside a small bag and keep it on your person instead of in the moving truck. This ensures nothing gets lost or damaged in the process. The items you'll need to put in this bag include:
Bill of lading
Birth certificates and Social Security cards
Drivers licenses and passports
All your family's medical records
Vehicle registration and auto insurance information
Mortgage documents for both your current and new addresses
Step 4: Don't Forget to Include a "First Night" Box
Of course, you'll mostly unpack only a few necessary items after you move to your new home to spend your first night there comfortably. Those objects should be all in one or two boxes, and they should be labeled "First Night" for easy access.
If you're wondering which items to put in these boxes, here's a list of what you'll probably use during your first night.
Blankets, bed sheets, pillows, and towels
Toothbrushes, toothpaste, soap, and toilet paper
Cleaning supplies
Phone chargers
A first-aid kit
Step 5: Contact Your Moving Company Once More Before the Moving Day
It's always a good idea to check with the moving company prior to your moving day to ensure you're both on the same page. Make sure the agent in charge of your move has the correct date, time, and both your current location and the one of your new place.
Don't forget to go over the contact information you'll both need to be in touch with one another.
Step 6: Get Your Appliances Ready for the Move
Movers won't unplug your electrical appliances to haul them inside the truck, and you don't want to have them wait while you do that, right?
Therefore, you must wake up early on the day of your move, have a decent breakfast, and unplug your appliances before the movers arrive.
Step 7: Keep Your Kids and Pets Somewhere Safe
The last thing you need to think over before your moving day is where your kids or pets will be during the process. You have to ensure they don't get in the movers' path for their safety and not to interrupt the work of the professionals.
You could hire a babysitter to do the job or leave your kids and pets at a friend's house until all the items are loaded into the moving truck.
Wrapping Up
Do moving companies take apart furniture?
Yes, they do. A moving company will disassemble beds, sofas, chairs, tables, and cabinets to make more room for the rest of your stuff inside the truck. However, it won't move light fixtures, curtain rods, or other items that have been mounted on walls or secured to the ceiling.
Now that you have the whole picture of what a moving company will or won't take apart, it's time to get those boxes and that Sharpie and start packing!