So, you have found yourself in a bit of a situation and you need to pack fast for a move. Sometimes life sneaks up on you and you realize that you need to be out of your current place and into your new place as quickly as possible.
Ryan once received a job offer on a Thursday. We were packed, moved (two states away) and into our new place when he started work on Monday… four days later. How's that for fast?
What are the best and most effective strategies for a quick move, and how can you complete the job with as little trouble, damage, and stress as possible?
Every move is a little bit different. Whether or not you're moving a studio apartment or an entire five-bedroom house, there are some key ways to keep your quickly approaching move from becoming a nightmare. Follow these steps for a seamless, easy, swift move. Let's discuss how to pack fast for moving.
Downsize as Much as Possible
The best way to move as easily as possible is to move as little as possible. Nothing slows down a move or makes it more stressful and expensive like carting around a bunch of stuff you don't use or need.
This really hit me the moment I realized that I was about to move a box that hadn't even been unpacked for three consecutive moves. If you find yourself perpetually transferring unused items from place to place, it may be worth taking the extra time to go through and pare down your stuff.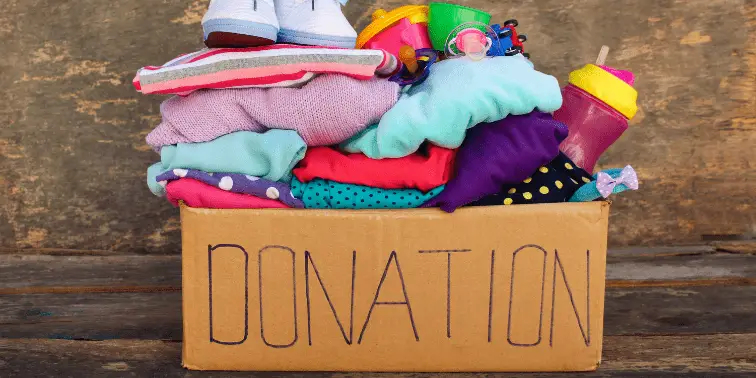 Decluttering when you're in the middle of a fast move may seem counterintuitive. But if you think about the time that it would take to safely pack up, move, and unpack stuff you don't even use anyway, it really is no question. Many donation centers will actually come and pick up small or even large items, which can help expedite the process and save you the headache of multiple trips to the thrift store.
Many Boys and Girls Clubs throughout the United States, for example, will arrange to pick up your items for donation and the proceeds will go towards youth in the local community. Searching "donation pick up in [enter your city name]" is a great way to find what local charities, thrift shops, and programs allow for quick pick up and donation in your area.
Enlist the Right Help
A lot of people find that moving can be expensive and time-consuming, so they try and cut corners. Instead of moving in one trip, many people will often opt to take multiple trips with smaller vehicles to avoid renting a big truck. While this may save some money, this is definitely not the route to take when you're trying to move quickly.
If you want your move to be quick and successful, this really is the time to enlist the experts. Often professional movers can accomplish in hours what would take regular people days or even longer.
Finding a good professional team might be tricky, so it might be worthwhile to enlist the help of your social network to find a good professional mover in your area. Yelp is another way to find highly rated movers in your area.
If professional movers are too outside of your budget range, you can always enlist family and friends to help. A "moving party", complete with pizza and snacks, may incentivize the people in your life to come for a couple of hours and help you move the majority of your stuff in one go. Offering to pay for gas for those helping move would also likely be very appreciated!
Invest in the Proper Tools
Let's be honest, moving is often a fairly stressful process, even for the most prepared. However, it can be downright nightmarish if you're not prepared. Having the correct tools will make your quick move all the more bearable.
If you've ever tried moving your entire wardrobe with plastic garbage bags, you will quickly recognize the utility of good tools.
A great packing toolkit might include:
10 to 20 high-quality moving boxes
Heavy-duty packing tape
Large markers for labeling
Box cutters
Scissors
Bubble wrap
A dolly or hand truck can be a real lifesaver (and back saver)! If you're renting a moving truck, all the moving truck rental companies we've looked at will rent you a dolly for much cheaper than it costs to buy one yourself.
Utilizing a hand truck will allow you to take more items per trip without stressing or straining yourself. Note: dollies may not be practical for moves that require a lot of walking up and down the stairs and can actually make the process more frustrating.
If you're a frequent mover or you plan to move again in the next couple of years, it might even be worth upgrading to durable, plastic tote boxes.
Not only are they reusable which makes them an eco-friendlier and budget-friendlier option, but they will also store your less frequently used items in your new home. They also protect against bugs, dirt, rodents, and other unsavory intruders and protect your items much better than packing boxes, which are susceptible to damage by moisture and pests.
Maximize Space (Safely)
A lot of time is wasted in the moving process with inadequately utilized resources. Poor planning and packing can leave a lot of empty space and underfilled boxes. This means you will end up driving an entire car or truck of items, but it actually could've fit a lot more with some forethought.
A few ways to maximize space include:
Don't pack boxes of textiles (hand towels, washcloths, tablecloths) but instead use them to wrap delicate items.
Fill up any empty space in your boxes with smaller items, like toiletries and stuffed animals.
Do a little bit of quick Tetris with your items, moving things around to make sure they all fit securely together.
Just be careful not to overfill your boxes (books are the prime example), as overfilling them can lead to damage of your items, or even injury of the person carrying a too-heavy box.
Conclusion
You don't have to let a rapidly approaching moving deadline turn your move into a nerve-wracking situation. Moving can often take a lot of time and money, but with the proper tools, help, and planning, you can get your move done quickly and avoid a lot of stress in the process.