If you're planning on moving to Marietta, Georgia then you are in the right place. This guide is packed full of everything you need to know to settle into your new city. Or, if you're still deciding on your next destination then this guide might be even more helpful.
Marietta is technically a suburb of Atlanta, sitting on the northwest side of the city. However, it is very much its own city if for nothing else than the sheer size of it. To get from one end of Marietta to the other can take almost 45 minutes. Marietta is huge!
In this guide, I'm going to cover the cost of living, home prices, crime, school systems, things to do, weather and more! Seriously, this guide is designed to be a one-stop-shop for everything you need to know regarding Marietta, Georgia.
Let's get started!
---
Cost of Living
---
Cost of Living is one of the first things most of us look at when moving to a new city. After all, a higher salary doesn't mean much if your cost of living is going to increase as well. Here is how Marietta stacks up against the national averages:
Cost of Living* – Marietta, GA
Overall Index**
112.1
Food & Groceries
98.6
Housing (Homeowner)
125.7
Median Home Cost
$362,100
Utilities
100.1
Transportation
121.1
Health
98.7
Miscellaneous
102.2
*This information was pulled from BestPlaces.net

Cost of Living Calculator.
**Overall Index is for a homeowner, no child care and taxes not considered.
As you can see from the table, Marietta is higher than the national average when it comes to the overall cost of living. The main driver in that is the housing cost with a median home cost of $362,000.
An overall index of 112 may seem high, but if you're going to live in the Atlanta area it's actually not at all. It's about the same overall score as living in the city and much lower than some of the other nearby suburbs. For example, Sandy Springs has an index of 133.8 and Roswell is much higher as well at 127.
---
Marietta Crime Rate
---
According to NeighborhoodScout.com

, here is how Marietta compares to the rest of Georgia and the National Median when it comes to crime.
Marietta Crime Rate
Marietta
Georgia
National Median
Violent Crime (per 1000 Residents)
4.97
4.0
4
Property Crime (per 1000 Residents)
30.05
20.07
19
As you can see, Marietta is higher than both the Georgia and National Median when it comes to both Violent Crime and Property Crime.
As a personal note, I understand and appreciate the data, but having lived in Marietta for three years now I've always considered Marietta a very safe city to live in.
---
Marietta School Districts
---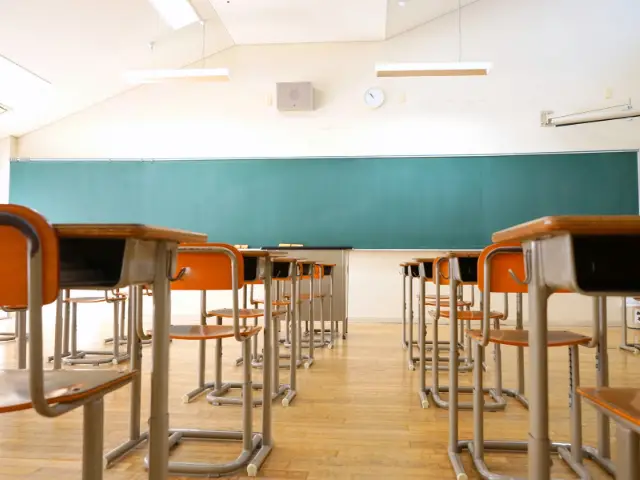 According to GreatSchools.org

, here are the top rated public Elementary, Middle and High Schools.
Elementary
Mountain View Elementary
Sope Creek Elementary
Murdock Elementary
Due West Elementary
Garrison Mill Elementary
Middle
Hightower Trail Middle
Dodgen Middle
Dickerson Middle
Simpson Middle
Mabry Middle
High
Lassiter
Walton
Pope
Wheeler
Marietta
---
Things To Do in Marietta
---
You shouldn't have any trouble finding things to do in Marietta. Not only is Atlanta a short drive away, but there is also plenty of entertainment available without needing to leave the city.
Marietta Square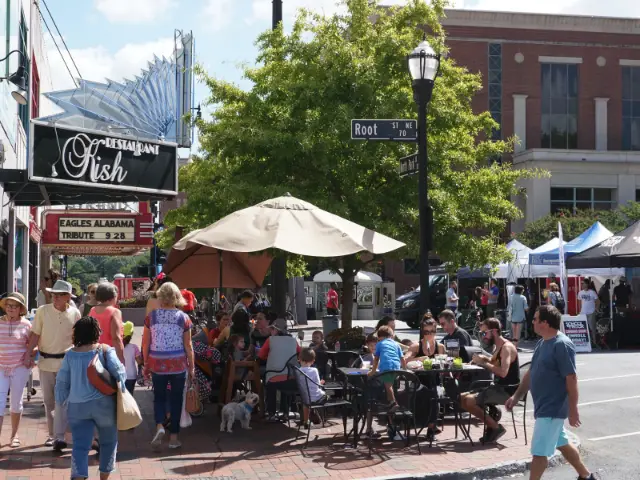 The Marietta Square is essentially the heart of downtown Marietta. Here you'll find a small park surrounded on all sides by shops and restaurants. About a block away from the square you'll also find the Marietta Square Market which is full of even more dining options.
Saturday mornings the square hosts a pretty large farmers market.
The Square also hosts numerous events and festivals throughout the year. For example, on the first Friday of the month throughout the warm weather season, there is an Art Walk in the square with art galleries, exhibits and live music. There is almost always something going on downtown in the Marietta Square.
Sope Creek Trail
On the east side of Marietta, the Sope Creek Trail runs right along the Chattahoochee River and is great for both hiking and biking.
If you're into hiking, the west side of Marietta runs right up against the Kennesaw Mountain National Battlefield Park which has some of the best hiking you'll find anywhere in the state.
Earl and Rachel Smith Strand Theatre
This restored 1930s theatre sits right in the Marietta Square. You'll find everything from live music to comedy shows to showings of old classic movies at the theatre. Definitely worth checking out.
Six Flags White Water – Atlanta
Six Flags Over Georgia is the Six Flags amusement park that sits in Austell, Georgia which is south of Marietta (west of Atlanta). However, Six Flags White Water, the full water park with slides and a wave pool, sits right in Marietta. It can get quite busy in the summer, but if you're able to sneak over on weekdays a season pass can be worth every penny.
Truist Park
Technically speaking, the home of the Atlanta Braves is not in Marietta. Having said that, depending on where you live in Marietta you may be as close as a 5 to 10 minute drive to the ballpark because it sits right on the border of Atlanta and Marietta.
The area around the park is great on its own as well with plenty of dining and entertainment. Even if you're not going to a game it's a great area for a date night.
Silver Comet Trail
If you like to bike (or run), the Silver Comet Trail runs just west of Marietta. This is a 61.5 mile paved trail that runs from Smyrna, Georgia all the way out to the Georgia-Alabama state line near Cedartown. Any given day of the week you'll find hundreds of people jogging and biking the trail.
---
Weather
---
As you might expect from a city in the southern half of the United States, it gets hot in Marietta in the summertime. But, even more so than the heat, depending on where you're moving from the humidity is the thing that may take some time to get used to.
The temperature averages in the 80s (81 to 88) in the summer months from late May to early September. In the winter, temperatures will range from the mid-30s to the low 50s.
The humidity reaches a peak of 82% in late July, but is what Weatherspark

considers "Muggy" from late-April all the way into November. It's currently July as I sit here and write this and I can't see out the front windows of my house because of the amount of condensation from the humidity on them. It's that humid.
---
Taxes
---
Georgia's income tax rates

range from 1.00 percent to 5.75 percent. Taxpayers reach their highest tax bracket once they reach an income of $7,000 for single filers and $10,000 for married taxpayers filing jointly.
The sales tax in Georgia is 4% which ranks 40th in the country.
Georgia is one of the 31 states that charges personal property tax

and in 2017 it was 11.88% which was just higher than the national average of 9.98%.
---
Miscellaneous
---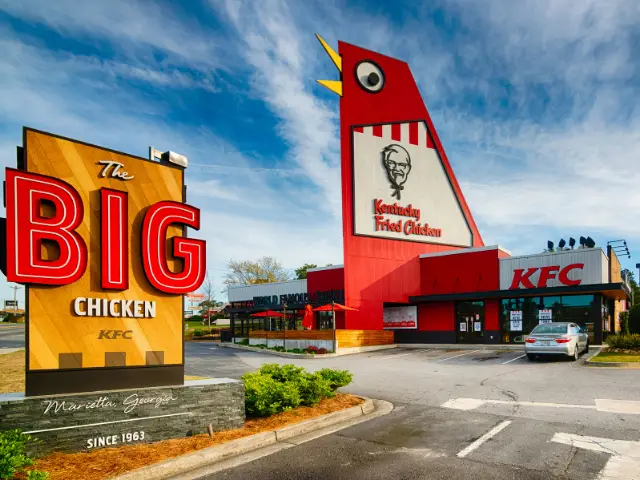 I'd be remiss if I did an entire guide on Marietta and didn't at least mention the Big Chicken. The KFC here in Marietta is uniquely designed as, well, a Big Chicken. It's definitely part of the identity here in Marietta.
---
Final Thoughts
---
If you're moving to the Atlanta area and are trying to find a home just outside the city, I would highly recommend giving Marietta strong consideration. It's still a short drive into the city, but you won't feel like you need to drive into the city to find plenty to see and do.
Marietta is more than just an Atlanta suburb. It's a city unto itself with it's own vibe that just so happens to be just up the highway from one of the largest cities in the US.
Did I leave anything out or mess something up? Feel free to reach out and let me know!
Featured Image Credit: Jacob Boomsma / shutterstock.com