Philadelphia, or should I say the city of brotherly love, is full of culture and a mixture of people who all love their city. Philadelphia sits on the eastern side of Pennsylvania and borders the state of New Jersey.
Many Philadelphians are regular people who are working-class people living in neighborhoods that band together in times of trouble. But, there are some higher-end locations as well.
In this article, we are going to discover some of the best areas to live in Philadelphia. We are also going to talk about areas to avoid, things to watch out for, and learn more about the city of Philadelphia and the many things to explore.
Continue reading below if you want to discover more about the ever-changing city.
Cost of Living
Philadelphia is a large city, and like all large cities, the cost of living varies depending on where you live. If your budget is high, you can find neighborhoods where the average cost for a two-bedroom condo rental is upwards of $4,000.
Pro Tip: In many of the cities we've lived, we've been able to find cheaper housing the further we move away from the city. That's not the case with Philly. Unless you want to commute for an hour and a half (each way), you'll find that prices remain pretty consistent (buying or renting) as you move further from downtown.
Many of these condos are fitted with plenty of amenities such as heated pools, fitness centers, a spa, a sun deck, and a breathtaking view of the city. Also, they typically offer controlled access and security.
If you can't afford a top-tier monthly payment for rent, there are plenty of lower-cost options throughout the city. Two-bedroom apartments in regular buildings with minimal amenities and security will cost between $800 to $1,200.
The cost for other items such as groceries will typically cost more in areas known as food deserts. These areas lack proper grocery store chains such as Walmart or Giant Eagle. Instead, they have small corner stores that sell overpriced groceries to their neighborhoods.
These corner stores act as a middle man to get items to their customers, as a result of being another step in the chain, they must charge more for the items they sell to make a profit.
These corner stores are known as colmados or bodegas. They are scattered across the city in low-income neighborhoods and have become a staple of life for many people living there.
Best Neighborhoods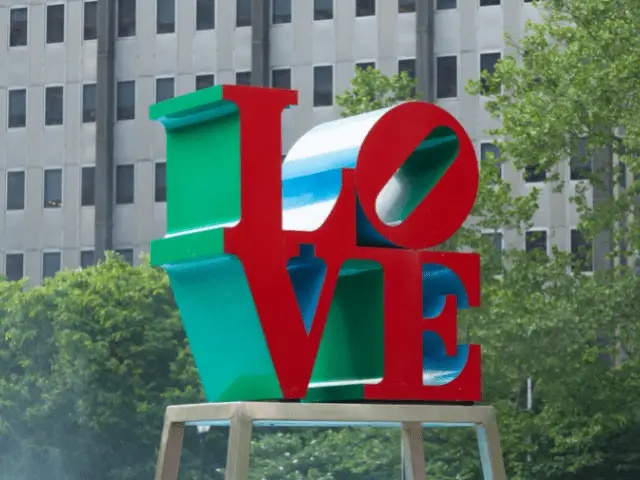 Philadelphia has some of the best appeal when it comes to architecture and structure. The charm of some of the neighborhoods makes you feel like you are in a storybook.
Old City
The Old City neighborhood sits along the Delaware River and brings you into a magical place full of people, shops, and places to explore. There are wonderful restaurants that serve cuisine from many cultures, allowing you to try something new each night.
Center City
Center City is the best, although living here costs more than anywhere else in the city. This area reminds you how big the city really is with its high-rise buildings and fast-paced environment. There is always something to do and many places to check out.
Bella Vista
Bella Vista is known for being a great place to raise a family. There is a lot of heart in Bella Vista and a lot of great food! If you are Italian, or simply enjoy Italian food you will not be disappointed in this soulful neighborhood!
Manayunk / Roxborough
The Manayunk/Roxborough area is just northwest of the city and feels like a town all it's own, but they're both still technically Philadelphia.
Main St in Manayunk runs right along the Schuylkill (pronounced 'Sku-cool') River and has a ton of cool restaurants and shops. Manayunk also holds little festivals throughout the year, often right on Main St.
You can also hop right on the bike trail here that runs from the Rocky Steps all the way out to King of Prussia.
Weather
The weather in Philadelphia can be quite extreme. Since it sits close to the Atlantic coast, it can receive heavy rain and wind during hurricane season.
The winter in Philadelphia can also be brutal, often seeing below freezing temperatures and above average snowfall. If you don't like unpredictable weather, Philadelphia may not be the best place for you!
Sports Teams
If you are from Philadelphia, you are a sports fan. I've never met a Philadelphian who was not a die hard supporter of one of their many sports teams!
One of the cooler parts of Philadelphia is that all of the sports venues sit right next to each other. All three are located in South Philly and they almost share parking lots they're so close to each other.
Philadelphia Eagles
The Philadelphia Eagles

are an NFL team that plays out of Lincoln Financial Field. The Eagles are part of the NFC or National Football Conference.
The Eagles won the Super Bowl in 2018 making it their first Super Bowl win. They have one of the highest attendance records for live games. Fly Eagles Fly.
All of Philly's sports teams have a good fan following, but Philly is definitely an 'Eagles town'.
Philadelphia Phillies
The Philadelphia Phillies

are an MLB team that plays out of Citizens Bank Park. The Phillies are part of the National League division.
The Phillies are represented by their mascot the Philly Fanatic and are well known for their interaction with it. The Phillies have won two World Series championships, once in 1980 and once in 2008.
Philadelphia Sixers
The Philadelphia Sixers

are an NBA team that plays out of the Wells Fargo Center. The Sixers are part of the Eastern Conference Atlantic Division.
The Sixers have won three NBA championships and five conference titles. Their most known players in history are Allen Iverson, Charles Barkley, and their current player James Harden.
Philadelphia Flyers
The Philadelphia Flyers

are an NHL team that plays out of the Wells Fargo Arena (The Sixers and Flyers both share Wells Fargo). They are part of the Metropolitan Division in the Eastern Conference and have won two Stanley Cups.
Things To Do in Philly
If you want more than sporting events to stimulate your mind, Philadelphia has plenty of non-sports related things to do as well!
Liberty Bell
The Liberty Bell

isn't just a symbol for Americans, but it is an actual place that you can visit. The Liberty Bell has a long history and is quite a tourist attraction for history buffs around the country.
The Rocky Statue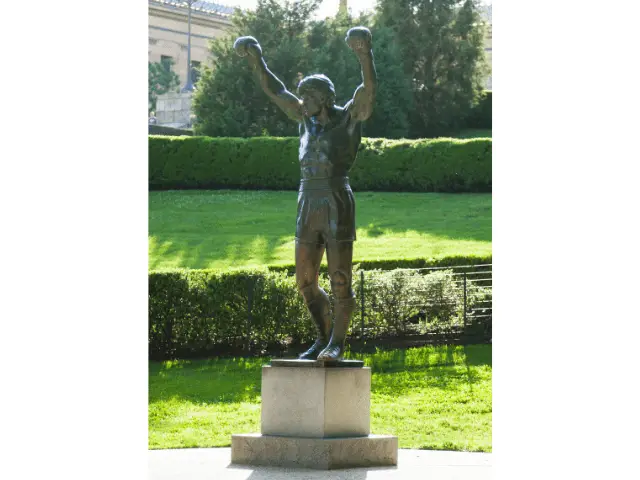 If you love movies, chances are you have watched or are aware of the Rocky franchise. Sylvester Stallone played the iconic Rocky Balboa in this series that represented Philadelphia. Because of this movie's everlasting impression on American culture, they have created a statue

of him near the most famous part of the movie (the 'Rocky Steps').
Philadelphia Museum of Art
The Philadelphia Museum of Art

is not only an art museum, but it's also where the above-mentioned Rocky ran the steps in the infamous scene from the movie Rocky. People not only go to the Philadelphia Museum of Art for the exhibit, but they also like to run the steps as Rocky did.
Pro Tip: Just in front of the Philadelphia Museum of Art is a parking lot that is one of the cheapest places in the city to park. If you're not taking an Uber into the city (which I recommend) then this is a great place to park close to all the museums if you don't mind walking a bit.
Philadelphia Zoo
If you love animals, then the Philadelphia Zoo

is the place for you. Since Philadelphia can be known as a concrete jungle, the zoo is a great escape to see many species of wildlife.
Eastern State Penitentiary
If you want to experience something a little more out of the box, try taking a trip to Eastern State Penitentiary

. You can explore the historic prison on a tour guided by experts, or if you do their Halloween event called "Terror Behind the Walls." Highly recommended!
Festivals And Events
Philadelphia offers festivals throughout the year during all four seasons.
Blue Cross RiverRink Summerfest
The Blue Cross RiverRink Summerfest

is a summer long event held along the Delaware River. Join this festival and enjoy good food, fun activities, and outdoor roller skating.
Pridefest
Pridefest

is the celebration of the LGBTQ+ community. It is held in June in Center City. This festival has a parade and a festival, with many attendees and vendors.
ODUNDE Festival
The ODUNDE Festival

is one of the largest street festivals in the country. This festival has an annual turnout of around 500,000 people! This festival has vendors offering food, fabrics, jewelry, art, crafts, and much much more!
Taxes
While you won't pay taxes on your purchases of groceries or goods, you will have to pay local, state, and property taxes in Philadelphia. To find out everything you need to know about where to go and which forms are needed for filing and paying your taxes, visit this website

.
License
Getting around Philadelphia doesn't require you to have a personal car. There are subway systems, taxis, and septa buses that will help navigate you around the city. But, if you do bring your personal car to Philadelphia when you relocate, this website

will help you find the nearest location to transfer or apply for a new license.
My Final Thoughts
Philadelphia is a culturally diverse city with many sights to see and things to experience. It is a city that loves its sports teams and will turn the city upside down after a significant win. The people of Philadelphia come together when needed and share love and friendship with each other through food and entertainment.
This city is great for living long term or just a quick pass through.
If you haven't fully decided on Philadelphia yet as your next destination, you may want to also check out our guide on moving to Pennsylvania as a whole or nearby Pittsburgh.