Moving can be extremely stressful. There are so many things to do and plan that it can easily become overwhelming. Most people don't even consider the differences in what day of the week might be best to schedule their move.
But, you're here which means you're not like most people. You're a planner.
So, is there a best day of the week to move?
I looked at things like cost along with other factors like traffic and turning on utilities to try to determine what the best day of the week is to move. I also checked the differences between renting your own moving truck vs hiring a moving company.
Basically, in this article, I'm going to save you an afternoon's worth of research (and potentially save money for you as well). Enjoy.
What is the Best Day of the Week to Rent a Moving Truck?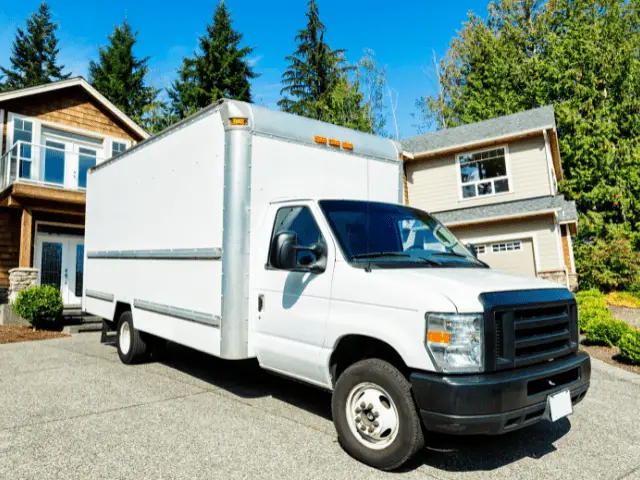 Cost to Rent a Moving Truck By Day of Week
I decided to run an experiment to see what day of the week is actually the cheapest to rent a moving truck. So, I used U-Haul to set up a hypothetical move from Marietta, Georgia to Columbus, Ohio. I picked a week in the middle of July. This way I could avoid any potential holidays that could artificially pump up prices.
Here are the results:
U-Haul Truck Price Per Day
Day
10′ Truck
15′ Truck
20′ Truck
26′ Truck
Sunday
414.00
435.00
479.00
545.00
Monday
414.00
435.00
479.00
545.00
Tuesday
414.00
435.00
479.00
545.00
Wednesday
414.00
435.00
479.00
545.00
Thursday
414.00
435.00
479.00
545.00
Friday
414.00
435.00
479.00
545.00
Saturday
414.00
435.00
479.00
545.00
Well, that was anti-climactic. Before I ran the numbers I honestly thought I'd see a cheaper rate throughout the week, but (at least with this test with U-Haul) there was no difference whatsoever.
I re-ran the numbers for a local move, picking up and dropping off in the same location, and got the same result. It didn't matter if you were picking up the truck on a Tuesday or a Saturday – the price was the same across the board.
Other Factors To Consider
Cost isn't everything. What other factors should you take into consideration when deciding what day of the week to rent a moving truck?
Parking
If you have a driveway that will fit your truck then you don't have to concern yourself too much with parking. However, if you live in the city and you're parking your moving truck on the street – parking is something you should absolutely consider.
Generally, it's easier to find street parking during the week, when many people are at work. Wait for people to leave for work, then if you can, have one person "hold" spots while the other picks up the truck.
Pro Tip: Check to see if you need a permit to park a moving truck on your street. We had to do this in Philly. Getting the permit was well worth it though. We were able to put out signs that and designate an area on the street to reserve a spot for our moving truck.
Traffic
Overall traffic on the weekend is going to be lighter. There are exceptions to this, of course, with holiday weekends.
With that being said, if you are able to be really strategic with planning your drive, you can manage traffic really well during a weekday as well. If you can time up your drive to avoid cities during morning and afternoon rush hours, you can cruise straight through a weekday.
Get creative and even plan out stopping for lunch or taking your dogs out for a walk to time up and avoid rush hour.
Gas Cost
Speaking of traffic, let's talk about the cost of gas. If you're moving yourself then the cost of gas to fill up your truck can be rather expensive.
While you may assume (as I did) that gas is more expensive on the weekend – it used to be, but that's not really the case anymore. According to this study

, the most expensive day of the week to fill up at the gas pump is now Thursday with Wednesday coming second.
So, if you want to save some extra money at the pump, try to avoid the middle of the week.
Utilities
Have you ever tried to call your water company on a Sunday?
Setting up your utilities to be turned on before you arrive is a Pro move that can keep you from being showerless for a day or two.
Having said that, getting things set up on a weekday is going to generally be easier than on a weekend. Electric, gas, cable, internet and water are things you should be considering before you spend your first official night in your new home.
Getting Help From Friends and Family
This is where weekends have the edge. If you're trying to get family or friends to help load or unload your truck, you'll probably have better luck on a weekend.
Best Day of the Week to Hire a Moving Company
What if you're not moving yourself, per se, but hiring a moving company? Does what day of the week you choose matter? To get some answers I reached out to one of the most popular moving companies in the US – Two Men and a Truck.
Most Popular Day to Hire Moving Companies
I was told Friday and Saturday are easily the most popular days of the week that people hire Two Men and a Truck. They said that demand for Friday and Saturday is probably about 30%-40% higher than in the middle of the week.
Also, for what it's worth they also mentioned that the beginning and end of the month are typically busier than mid-month.
Finally, peak moving season is in the spring when more people are buying and selling their homes.
Keep these factors in mind when trying to book a moving company. So, if you're trying to book professional movers for a weekend move at the beginning of the month in the Spring – call multiple moving companies if you need to and book well in advance!
Cheapest Day of the Week to Hire a Moving Company
Unlike renting our own truck, hiring a moving company is going to be more expensive on a Friday or Saturday. The rep at Two Men told me they have a minimal difference between weekday and weekend rates. Usually, it may vary from $5-$10 an hour for weekend rates.
This means if you have a long-distance move, you may save yourself a couple of hundred dollars if you go with a weekday vs the weekend.
Other Factors When Hiring a Moving Company
While you don't have to worry about traffic and getting friends to help if you're hiring a moving company, the rep I spoke with did give me one more piece of advice.
He specifically pointed out that if you have flexibility, consider moving on a Tuesday or Wednesday. Not only are the rates going to be lower but the crews aren't worn out from moving too many days in a row. This could help the move go better.
Final Thoughts
Is there a best day of the week to move?
Based on everything I looked at, overall, a mid-week move on a Tuesday or Wednesday is the best day of the week to move. You're typically going to encounter cheaper rates, easier parking and good traffic if planned well.
It's also going to be easier to get things turned on when you arrive by not trying to set appointments on a Saturday or Sunday.
Whatever day of the week you decide to move, I hope it goes smoothly and you enjoy your new home!
Good Luck with your move!