According to the latest US Census data, Nearly 31 million people moved in 2019— 9.8% of all Americans. One-third of those who move (33%) hire professional movers, even though they are not necessarily the big-name movers whose jingles you remember from TV and radio. So, you might be wondering how you can tell a legitimate moving company from a scammer.
But even after you've found a moving company recommended by people you trust, things can still go wrong—that have nothing to do with your movers or their reputation. Most moving glitches are difficulties we must simply write off as plain old "dumb luck" and focus on what went well with the move.
Sure, some things can go wrong when moving. But we'll help you figure out how to prevent them or deal with them when they happen anyway.
1. You Got Scammed
Sadly, scams are everywhere these days—and in just about every industry. So you shouldn't be surprised if you get ripped off. But you can go into your move well prepared to spot a scamming attempt before "signing on the dotted line."
If you even suspect that something doesn't seem right, the first thing to do is trust your instincts. Then do some research, including (but not limited to) the following:
Check the company's reputation with friends and neighbors
Do an online search using words like "scam" and "legit."
Contact the state (or interstate) body that regulates moving companies.
Check with the Better Business Bureau.
And here are a few sure signs of a moving scam to steer clear of:
Unbelievably low rates
A mix of very negative and very positive reviews
No on-site quote offered and problems scheduling one
Unprofessional on the phone
Asking for cash-only payment
No business address or logo
Requesting a sizeable down payment (over 20%)
No contract
What should you do if you get scammed anyway? As the old saying goes, "An ounce of prevention is worth a pound of cure," and you will have learned a harsh lesson. Fortunately, consumer advocacy sites like this offer advice and referrals, and government agencies can be helpful.
2. The Moving Truck is Delayed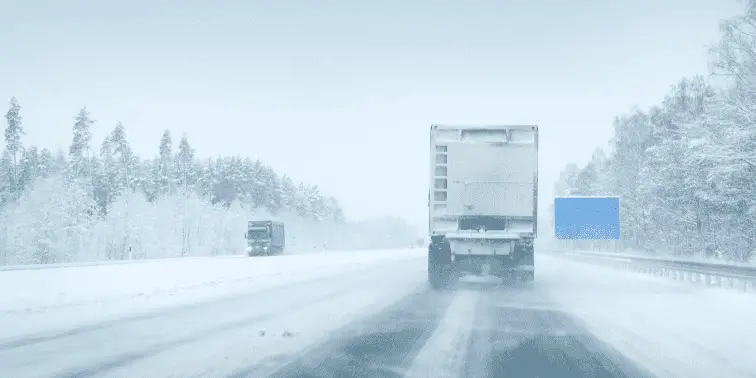 You've waited patiently to be reunited with your possessions since leaving your old home. But now, you find out that you still won't be seeing them for a while, and in the worst-case scenario, maybe never again. These things happen—most often due to a couple of causes.
Delayed by Mother Nature
Driving a large moving truck takes skill. Imagine trying to navigate through pounding rain, fierce wind, or treacherous ice or snow. At least one of these can happen, no matter where the truck is on its route. No worries. You want the drivers to take care of themselves and your belongings, so hold tight until the storm clears and any debris along with it.
A delay such as this could also be caused by road construction, or any number of other concerns. Just wait it out.
Delayed by a vehicle accident
A vehicle collision on the road is another matter. One of these can delay your move since getting your belongings will have to wait until emergency crews arrive, the damaged vehicles removed, and regular traffic restored. In addition, if the accident involves your moving truck, you'll need to wait until the moving company sends a replacement.
If no replacement truck is available, your move will be waylaid for a while longer. Far worse, what if the accident is so severe that the crew sustain injuries or even die in the accident. In such a tragic event, you could lose everything you sent on the truck. If you hired a reputable company, though, their insurance should cover the loss.
Unforeseen delays happen. However, they are one reason you are well-advised to use movers with an excellent reputation and a record of few if any accidents. Not only do they set a standard, but they also have the resources and infrastructure to serve their customers responsibly.
3. Your New Home Is Not Ready Yet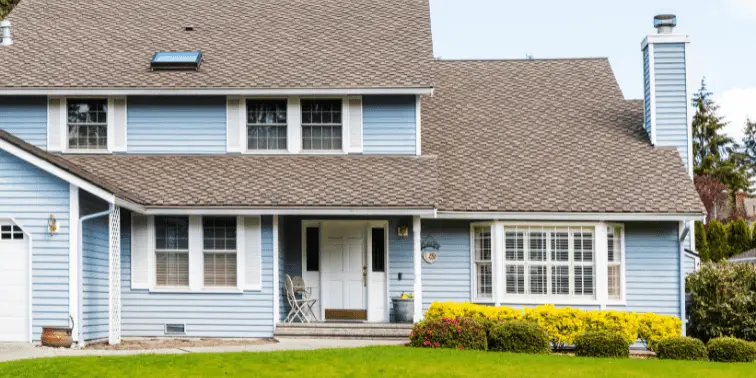 "Wait, what?!" Finally, you were ready to walk into your new home and find a pristine environment awaiting you. All you'd needed to do would be move in. But a few things didn't seem quite right.
Scenario One (easy)
First, all the doors were locked, and no one sent you keys. So you must wait for the real estate agent to arrive with the spares. And are the extras the only keys available? If so, that means you'll need to hire a locksmith immediately, not later. But how can you tell who is reliable if you don't know the area?
Scenario 2 (also easy)
The real estate agent welcomes you with your keys, but when you went inside and tried to turn on the lights or wash your hands, there was either no electricity, no water, or both. So you need to get numbers for the respective utility companies and wait for a technician to show up.
Scenario Three (a bit trickier)
You arrived in time for the closing (scheduled for the following day) and checked in at your hotel. Then you turned on your phone to find a text stating that other parties had delayed your closing, and they are negotiating another date with the sellers. "What's up with that?" you think. "How many hotel nights will I need? And will my stuff require storage? Ouch! Is this allowed?"
These scenarios, which increase in terms of inconvenience, are all too common. For each, the first thing is to call your real estate agent. Depending on what you need, they probably have a list at the ready with local utility information and a good locksmith. Your agent is also sure to have experience with delayed closings, so let's look at that scenario in more detail.
There are several reasons to delay a closing. Unless you initiated the delay, you should wait while still being proactive. Stay in contact with your agent (at least once a day) while the other parties work and be sure to produce any requested paperwork. Promptly. If the closing is delayed for too long, ask your agent if you should hire an attorney to intervene.
You can prevent all of these scenarios (or at least the first two) by planning ahead and asking the relevant parties for appointments or progress updates. For example, even an early warning about a delayed closing will allow you to arrange for lodging and maybe even get some financial help from the sellers.
4. Household Items are Damaged or Missing.
Ask anyone who has moved with professional movers, especially for an interstate move, and they will tell you about the damages to items loaded on the truck. It's almost inevitable—and another reason to DIY the move or use well-reputed professional movers.
Your furniture arrived damaged.
Your furniture arrived in plenty of time, but it has new scratches or dings, is missing chunks of wood or whole pieces, or has other damage. Unfortunately, the movers can do nothing about this; if it was a long-distance move, those who loaded the truck (including at different stops along the way) might have caused the damage.
Or it might be due to the movement of the truck. Regardless, you should submit a claim to the moving company for compensation. You can also make a damage claim for anything the movers harmed while reassembling the piece.
The movers' furniture assembly was slipshod.
Don't be shy. Try to gauge when movers assemble the furniture that other movers took apart, and then observe what they're doing. If they're doing it correctly and do well, remember to thank them and add to their tip. If you can tell their work quality will be poor, thank them and tell them politely that you have already hired a handyman for the furniture assembly.
If they did it (poorly) without your noticing, file a claim for that also.
Some possessions didn't arrive.
Only you know your belongings well enough to notice right away when they are missing. Chances are, movers unloaded them at an earlier stop, and the household hasn't noticed yet. Be sure to contact the moving company with detailed descriptions of anything that got lost. They will try to track it down. If they don't locate it, again, submit a compensation claim.
5. Some Items Have Compatibility Issues
Once upon a time, some people we know moved into a new house, leaving their bulky older appliances behind for the new occupants and having new ones delivered after the move. So the machines arrived. They soon discovered that there was no gas line to be seen, and they needed a gas plumber to install one—all the way from the curb. The moral here: always check beforehand.
More frequent occurrences like this sometimes involve sofas that won't fit through a doorway. Is there a wider doorway? Can someone remove a door from its hinges? What about box springs that won't make it through the turn on the stairway (thus, calling for the purchase of a two-piece set of springs).
Given what we've discussed here, the challenges of making something fit its setting pale in comparison. Yet, this observation does add to our overall caution: to plan ahead and do your research if you want to avoid unfortunate surprises or spend a lot more money than you had expected.
Welcome to your new neighborhood.
A lot can go wrong when moving, and it often does. So hope for the best but always prepare for the worst. And a positive attitude can go a long way, for you especially. So hold your head high and move forward. An end is in sight, and things will get better. Meanwhile, why not get out of the house, take a walk, and start meeting your new neighbors.
No doubt, they would enjoy meeting and sharing some helpful advice with you.