Moving can be expensive if you go with commercial moving companies. But a DIY move can be taxing on your time, energy, and even your body. Moving books specifically can exacerbate either option. Even a few books can be heavy—adding to what needs lifting, and each extra pound added to a load on a commercial moving truck will cost you extra.
Did you know that some people, in some cases, can save money on moving by shipping their books instead of putting them on the moving truck? Find out here if this might be a good solution for you.
Let's discuss what might be the best way to ship books when moving.
Can You Benefit by Shipping Books?
First, allow me to explain that when I refer to "shipping books, we're using the term to encompass similar items. According to the Postal Service, you may also send the following at the discounted Media and Library Mail rates:
Books (at least eight pages)
16-millimeter or narrower width films
Printed music and test materials
Video and sound recordings
Playscripts and manuscripts
Printed educational reference charts
Medical loose-leaf pages and binders
Computer-readable media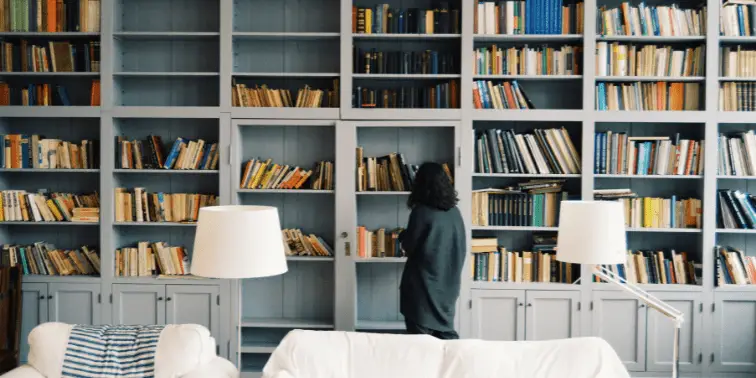 Shipping books might save you some money, but it isn't the best choice for everyone. For example, those whose total books would only fill a few crates or moving boxes, there's no reason not to put them on the moving truck. This amount adds only a negligible amount to the cost of the overall move. But more extensive collections can add a lot of chargeable weight.
Let's figure it out.
How many bookshelves do your books currently fill? We estimate that if it's six or fewer three-foot shelves' worth packed in boxes, the moving truck is the best option, It saves the trouble of carrying the books to a shipping outlet. But shipping might be the way to go if you have a larger collection and enough energy and strength (or help) to carry all of it.
It does get a little complicated, math-wise, though. So get out your calculator!
Potential USPS Savings on a Commercial Move
Most moving companies charge $0.50 to $0.80 a pound. And, with the average-sized small moving box (i.e., "bankers" box) holding about 20-25 pounds, you will pay $10-20 for the commercial movers to transport that box. For anyone with a substantial book collection, that could jack up the cost quite a bit.
To compare, consider the US Postal Service's Media Mail rates. While in roughly the same price bracket as commercial movers, at 20-25 pounds ($15.16-18.31), the retail Media Mail price decreases as the package weight increases.
Suppose you have a box of books weighing 40 pounds; you would pay $27.76 and 40.36 at 60 pounds, respectively. Seventy pounds at $46.66 is the heaviest box the USPS will accept. In other words, for every 20 pounds of books you ship, you might benefit from the following amounts by consolidating your loads into bigger and heavier boxes.
But do your math before deciding!
| | | | |
| --- | --- | --- | --- |
| Book Weight | Moving Truck Cost | USPS Cost in pounds | Savings over Moving Truck |
| 20-25 lbs. | $10.00-20.00 | $15.16-18.31 | -$5.16 to +$2.69 per box |
| 40 lbs. | $20.00-32.00 | $27.76 | -$7.76 to +$4.24 per box |
| 60 lbs. | $30.00-48.00 | $40.36 | -$10.16 to +$7.64 per box |
| 70 lbs. | $35.00-56.00 | $46.66 | -$11.66/box to +$9.34 per box |
If you or someone you know can lift 70 pounds, you might be able to save over the average cost of moving your books on a commercial moving truck. But note the relatively wide range of moving truck costs. Only toward the higher end of that range could USPS Media Mail save the average private consumer any money—and, of course, that depends on the movers' rate.
Other USPS Book-Shipping Options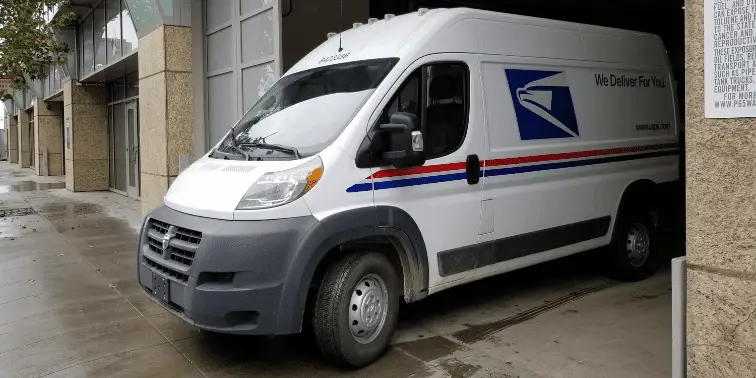 If you do not own or work for a commercial business or a non-profit (e.g., a school, public library, or community organization), you will need to use the shipping rates referenced in the last section.
However, if you are affiliated with one of these entities, have the appropriate permission, and may use its name in the return address, you will enjoy some lower rates (this is the same link as shared above, but this information is lower on the page). If you qualify for one of these low-cost shipping options, we encourage you to make comparisons similar to the above.
Ideally, you should have the boxes delivered to your new workplace, provided it meets the criteria for a business or non-profit. The latter often involves university faculty relocating from one campus to another. If your purpose in shipping the books does not fit one of these categories, though, you probably shouldn't use these shipping methods at all.
Shipping Books with Other Carriers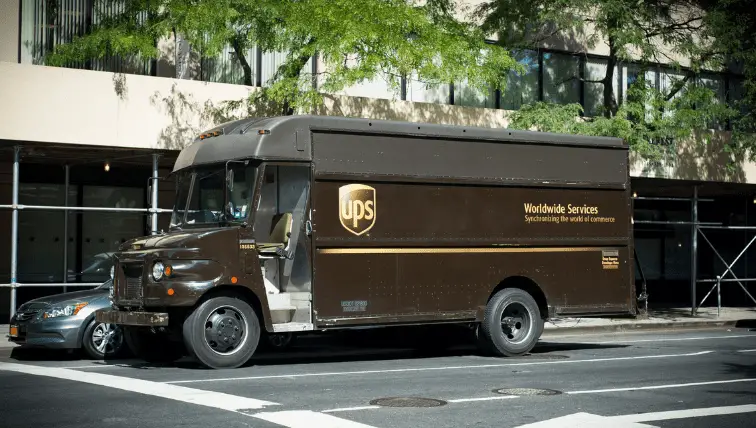 You might have more leeway with prices and regulations if you choose one of the major private shipping companies, UPS and FedEx, or one of the many freight carriers.
UPS
The UPS Simple Rate (or flat rate) offers the following attributes:
Pricing depends on package size and travel speed. The travel distance is not a factor in shipping costs.
You use your own packaging.
The package sizes are based on volume, not dimensions.
There is a maximum weight of 50 lbs. per box.
Three speeds are available: UPS Ground, UPS 3 Day Select, and UPS 2nd Day Air.
The following tables should help you understand the various shipping box sizes and dimensions and what each level of service will cost you for shipping up to 50 lb. of books and similar items within the contiguous 50 US states. Even given this weight limit, with UPS Ground, these rates are worth considering, even if it involves multiple shipments.
Be sure to look at both tables to get the full picture.
| | | | |
| --- | --- | --- | --- |
| UPS Simple Rate Size | UPS Ground | UPS 3-Day Select | UPS 2nd-Day Air |
| Extra Small | $8.10 | $12.95 | $15.80 |
| Small | 10.25 | 15.95 | 18.80 |
| Medium | 12.50 | 21.95 | 24.20 |
| Large | 16.75 | 29.95 | 42.85 |
| Extra Large | 20.75 | 37.95 | 55.85 |
---
UPS Simple Rate Size
Extra Small
Small
Medium
Large
Extra Large
Cubic Range
1-100
101-250
251-650
651-1,050
1,051-1,728
Common Box Dimensions
8 x 6 x 2
6 x 4 x 4
11 x 9 x 1
4 x 4 x 4
8 x 6 x 5
12 x 9 x 2
9 x 7 x 3
6 x 6 x 6
13 x 11 x 2
12 x 9 x 6
13 x 12 x 4
8 x 8 x 8
12 x 12 x 7
15 x 11 x 6
14 x 10 x 7
10 x 10 x 10
16 x 12 x 9
12 x 10 x 9
18 x 12 x 6
12 x 12 x 12
For shipping consolidated book parcels over 50 lbs., UPS offers Less-than-Truckload freight shipping to customers in North America through its affiliate, TFI International. Since many home libraries exceed 50 lbs. (two or three small boxes), those moving books might prefer this option since most personal collections can arrive in a single large shipment.
FedEx
FedEx offers Home Delivery ground shipping for packages under 150 lbs. and Freight Shipping for more than 150 lbs. Along with being a package delivery service, FedEx (as a freight carrier, unlike UPS) specializes in substantial items and heavy loads. So this method is ideal for shipping boxed books—or anything for that matter—that exceed 150 lbs.
Packing Boxes for Shipping
 There is a certain art to packing books. You don't want to fill the box too tightly or too loosely. Instead, you want just enough space to buffer the books sufficiently to protect them. It's also not wise to add non-book items to boxes of books.
Possible Risks of Bulk book-Shipping
Two concerns you should be aware of preparing to freight ship books around the US are:
Moisture: Prevent moisture from getting into the shipment since it could ruin your books. Even humidity in the air can harm books. The pages might curl, warp, or stick together. There is also the risk of mildew, which is very difficult to eliminate
Impact damage: Books, particularly hardcover ones, might seem sturdier than they are. Books are fragile, and, without the proper protection, their covers can bend or dent, and the pages can fold, wrinkle, or tear.
Large book shipments are often shipped on pallets. That allows them to be moved by forklift instead of people—reducing the tendency to slip or be jarred when individual boxes are hand-carried.
Packing Books Correctly for Freight Shipping
It would help if you wrapped individual books in plastic and even added another layer of Kraft or moving paper. While not essential, if the books you are shipping are old, delicate, or especially valuable, you should consider taking this extra step.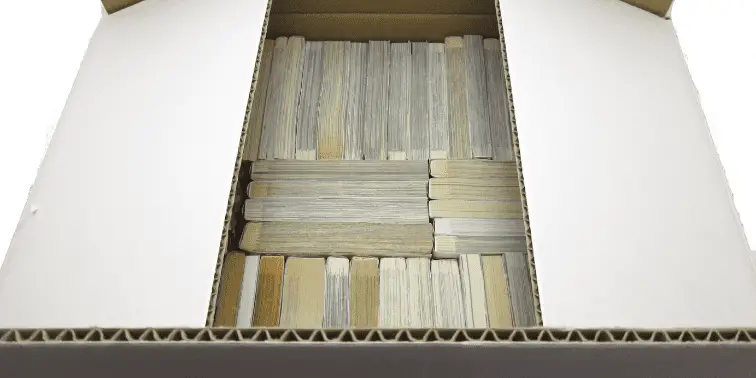 After wrapping your books, pack them in cardboard boxes. You must use care when selecting the box. It must fit a stack of books with minimal space around the edges. You should fill any space between the books' edges and the sides of the box with packing materials like packing peanuts, paper, or bubble wrap to prevent them from shifting and being damaged.
Before closing the box, fill in any remaining space with packing material to ensure the books won't hit the top of the box if the truck hits a bump. Then, when you tape the box, be sure to cover all the seams thoroughly. This will help protect the contents from moisture and prevent the package from accidentally opening before reaching its destination.
After packing your books in moderately sized boxes, you should "palletize" them for ease of moving. Palletizing allows the heavy books to be moved with a forklift for more effortless loading and unloading.
In most cases, the freight company will handle the packing and loading. Still, you should understand the process. Plus, you might want to pack your own books in boxes.
Read more about freight shipping and books.
Potential Savings on a DIY Move?
Last but hardly least, if you're thinking about a DIY rental move, consider what a load of books could add to the fuel cost. Yes, you will save at least some money by moving your own stuff. But, with fluctuating gasoline prices, it's hard to say just how much the extra fuel costs would be for boxes of books added to everything else in your rental truck.
If you record the overall weight of the books you have onboard and monitor your fuel consumption, you might be able to calculate how much money you save by shipping the books. It would have saved you some of the lifting too!
To Ship or Not to Ship
When it comes to books, whether to ship really is the question. Not only can you save some money by shipping your larger book collection, but you also have a better chance of the books arriving safely and intact. In addition, if you're a DIY mover, shipping can save you some heavy lifting.
Even professional movers won't mind not having to carry all those heavy boxes.
Of course, with today's digital technologies allowing us to read books anywhere at any time, only the rarest, most artistic, and most sought-after books will be in home collections. The books you read regularly won't weigh anything, and you probably will want to entrust your more valuable books to professionals who know how to handle them.