When you're moving to a new city and you're going to be paying more than you're used to because you're in a bigger city getting a roommate is a great way to bring down your living expenses. But it's important to choose the right roommate so that you don't even up living in a bad situation that you can't get out of until the lease is up.
Typically when people choose roommates they group up with friends or friends of friends that they already know. But if you're moving to a new city where you don't know anyone, or don't know a lot of people, you might need to get creative to find a roommate.
Before you think about how to find a roommate you need to think about what type of roommate you're looking for.
The Basics
Ideally a roommate should be someone that shares a similar lifestyle and has similar values to you. Take some time to think about what characteristics you want in a roommate.
Make a list.
Some things that you should think about when figuring out what kind of roommate you want include:
Whether or not to allow pets
Who will pay what bills
Will the roommate be added to the lease
Who is responsible for what chores
Once you have a basic idea of the kind of person that you're looking for you can start the search for your new roommate.
Where To Look For A Roommate
Finding a roommate in a new city may seem like searching for a needle in a haystack but it's actually easier than you might think, if you change your mindset. If you want a roommate with similar tastes look in the places where you like to go like:
Coffee shops
Grocery stores
Libraries
Book stores
Many small businesses have bulletin boards or community boards where you can put up a flyer advertising that you're looking for a roommate. Someone who sees your ad and responds probably has similar tastes so they might be a good fit as a roommate.
Social Media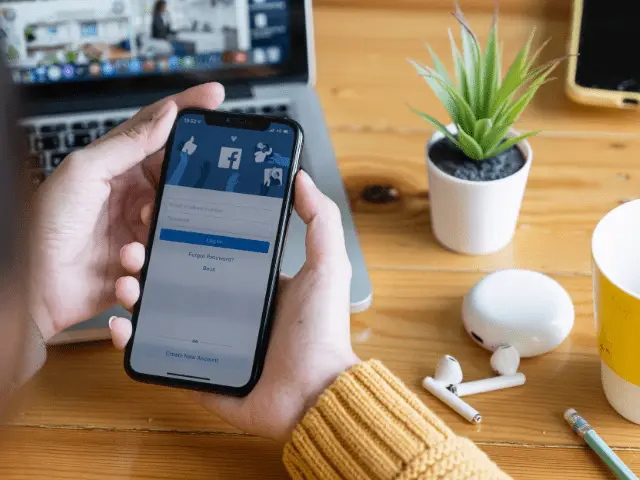 Social media is a great way to find a roommate. But instead of just creating random posts on social media and hoping that you find the right kind of roommate take a strategic approach to finding a roommate by using the social media platforms that are most likely get you results.
Facebook
If you post on Facebook that you're looking for a roommate your extended network of family and friends can help spread the word that you're looking.
You can also join Facebook groups in the city where you are moving and post that you're looking for someone to share an apartment. You also can respond to others who are looking for a roommate if you see someone that you think you would be compatible with.
Slack
If the company that you're working for has a Slack or group chat on any platform you can post that you're moving to the city and looking for a roommate. There may be others moving to the city that are looking for a place to share.
And since they work where you work you can be sure that they're employed and will be able to pay their share of the rent and bills.
TikTok And Instagram
You can also try searching for roommates on TikTok and Instagram.
If you're using TikTok or Instagram to find a roommate you should use hashtags for the city you're moving to as well as hashtags that indicate what you're looking for in a roommate. Someone who is also searching for a roommate could find you based on those hash tags.
If you haven't already found an apartment but you know that you're going to need a roommate in order to afford living in the city you might want to look at some unconventional options like a house share.
In some cities there are programs designed to connect older homeowners with people who need a place to live.
In exchange for helping the senior homeowner with house chores, lawn care, shopping, and other tasks you can get a big reduction in the rent. You also get to live in a home that is typically nicer than an apartment that you would be able to afford on your own.
If you're interested in a house share you can call the housing authorities in your new city. They will connect you to any local groups that specialize in matching house share roommates.
Roommate Apps
These days there are apps for just about everything, including finding roommates. Look in the app store for whatever type of smart phone you use and you'll see lots of roommate finding apps like Roomster.

These apps work like dating apps.
You can create a profile with the location where you're moving, information about the apartment, information about you, and the characteristics that you're looking for in a roommate.
One of the big advantages of using an app to find a roommate is that it's easier to vet potential roommates when you have a profile full of information to work from. And you can exchange messages in the app before deciding if you want to meet.
Craigslist
For many years Craigslist was the go-to site for everything from finding deals on furniture to finding a new job.
But over the years the site's popularity has died down. There are still great apartments to be found on Craigslist and great roommates too, but you should be very careful when meeting any potential roommate off of a site like Craigslist.
In fact, you should take certain safety measures whenever you meeting a potential roommate no where you found them. As a general rule of thumb when you are meeting potential roommates you should:
Meet in public. Always meet in public and meet at the place.
Get as much information as you can about the person you're meeting like their name, phone number, email address, social media handles, and address. Give that information to a trusted friend or family member along with a photo of the person if you have one.
Tell someone where and when you are meeting your potential roommate, or bring a trusted friend or family member to the meeting with you.
Don't reveal too much about the apartment. You may decide that the person you're meeting isn't a good fit. In that case you don't want them to have information like the address of the apartment or the layout of the place. Wait to give them a tour of the apartment until you're sure you want them as a roommate.
Keep An Open Mind
When you're looking for a roommate it's important to stay open to possibilities.
You never know when a friend of a friend will be looking for a new place or you will meet someone at your favorite café who will end up being a great roommate. The right roommate will come along, usually in a way that you didn't expect.
Moving if you're moving to a big city for the first time, finding a new roommate might not be the only challenge you're running into. We're here to help!
We wrote an entire list of tips for moving from a small town to a big city you should check out!