Many people imagine the Dominican Republic as sandy beaches and unlimited Pina Coladas while planning your next excursion. While this is a true experience for some, mostly vacationers, there is much more to this country than an all-inclusive resort lifestyle. Living in the real Dominican Republic is far more cultural and humbling.
Explore this article and read more about the lesser-known side of life in the Dominican Republic. Learn about the life in barrios, shopping at colmados, and eating at the local pica pollo.
Places To Live in Dominican Republic
We all have different reasons for moving abroad.
Some people move because they never want to lift a finger again, they come for full-service care and around-the-clock assistance. Others move because they want to be submerged into the culture and learn a new way of living. And some people simply love to escape the hustle and bustle of a fast-paced society and find something simple and calming.
Whichever reason you choose to move, there is a place for you in the Dominican Republic. Below I will share with you the best places to live according to your needs.
Best City Life: Santo Domingo
Santo Domingo is the capital of the Dominican Republic. It is located on the southern coast of the country. Here you will find a vast city life with a downtown vibe. There are many buildings, businesses, restaurants, bars, and even a metro system. Think New York City, but on a smaller scale. Dominicans model a lot of how they perceive America to be from New York City.
Santo Domingo is one of the oldest cities in the Caribbean. It is home to almost 3 million Dominicans. Many U.S born Dominicans, many from the east coast of the United States, move back to the country and reside in Santo Domingo.
Best All-Inclusive Experience: Punta Cana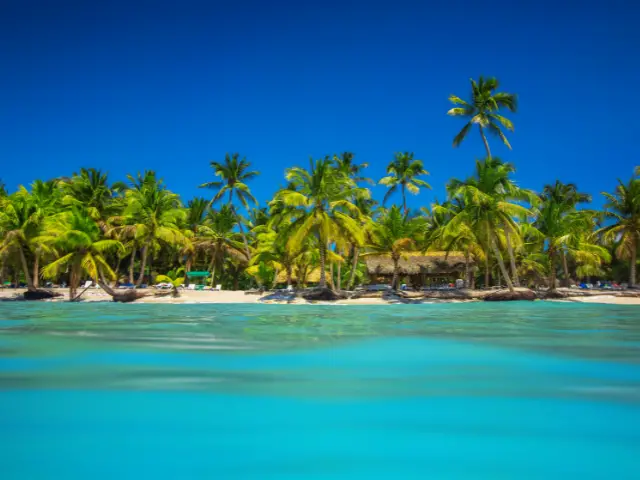 Punta Cana is on the east coast of the Dominican Republic. It has many resorts and condo buildings. Most of the resorts are all-inclusive, so you don't need to go far to get what you need. All of your meals and drinks are available to you and entertainment isn't very far away.
Punta Cana receives hundreds of thousands of tourists each year from all over the world. Many Americans and Europeans visit Punta Cana for extended holidays and partake in activities such as snorkeling, scuba diving, and deep-sea fishing.
There is not a high number of Dominicans that live in Punta Cana. Many of the employees travel from outside of Punta Cana to come to work each day.
Best Expat Community: Puerto Plata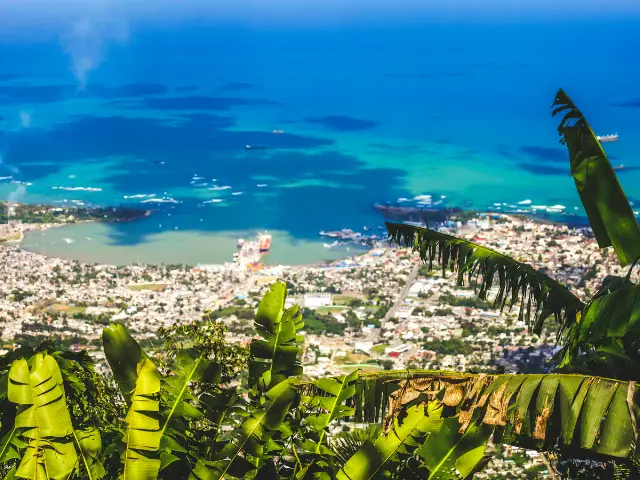 Puerto Plata is on the North Coast of the Dominican Republic. It is a unique blend of locals and ex-pats. Many Dominicans in Puerto Plata speak basic English, which makes communicating fairly simple.
You will find quite a few ex-pat bars and restaurants where you can hang out and enjoy your evening. Most ex-pats in Puerto Plata live similarly to Dominicans. They embrace a slower lifestyle without being too luxurious.
Best Dominican Experience: La Romana
La Romana is on the Southern Coast of the Dominican Republic. It is a large city that is primarily Dominicans. The buildings are smaller than in Santo Domingo, and there is a lot more poverty.
La Romana allows you to see how Dominicans thrive in their natural environment. The corners are packed with people enjoying a game of dominoes, listening to music, and drinking an ice-cold beer. You see motos flooding the streets, guaguas picking up passengers, and many vendors selling what they can to get money for the day.
Most Luxurious: Casa De Campo
Casa De Campo is its own little gated community just outside of La Romana. Casa De Campo is made up of million-dollar homes, elite golf courses, fancy restaurants, and private beaches. If you want to live away from poverty this is a place where you will be blind to it all.
Cost Of Living
The cost of living in the Dominican Republic can be very low or very high, depending on how you live. The Dominican Republic is a developing country, which means many of its citizens are at or below the poverty line.
Many Dominicans live on a few dollars or less per day. Dominicans use the Dominican peso

, which is worth a fraction of the American dollar.
While 90% of Dominicans barely make enough to get by, and many even live without running water and stable electricity, the elite lives like kings. They live in beachfront properties that cost hundreds of thousands of dollars, and up to millions of dollars in some areas.
Food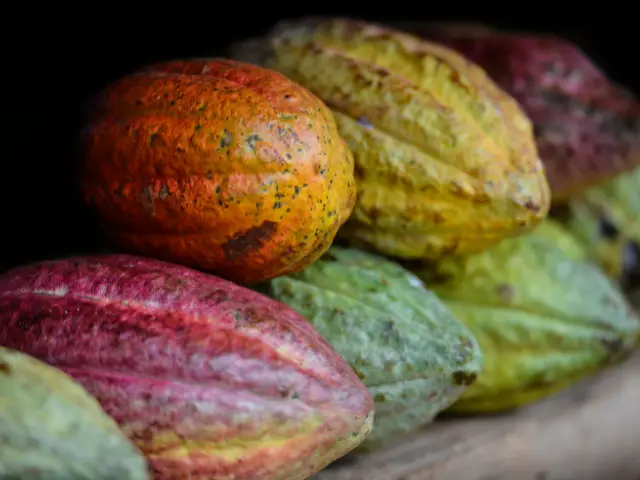 Food can be found all over the island and sold by street vendors. Many people sell produce harvested from their backyards. Items like plantains, avocados, pineapples, and mangos can be bought for less than a dollar each.
There are also big supermarkets where food is pricier. The same items that can be purchased in the streets are sold here for double the price. Supermarkets such as Jumbo are similar to Walmart. They sell grocery items, clothing, and household goods.
Local restaurants owned by Dominicans that serve traditional Dominican foods are way cheaper than foreign-owned restaurants that sell other types of cuisine. Expect to pay about $5 for a meal at a local Dominican spot, and upwards of $20 at a foreign restaurant.
Housing
There are many Dominicans living in houses that Americans can't even fathom. Many homes have no plumbing or running water. These homes are usually made of wooden planks with tin roofs and dirt floors. Most of these houses were built with scraps that the family accumulated over time. Some own the property, but many pay rent to the owner.
In more developed areas the homes are made from concrete or wood with better plumbing and electricity. These homes are better suited for protection and can cost between $100 per month up to $700 per month depending on where they are located and how many bedrooms.
In the larger cities and ex-pat areas you can find condos and higher-end homes, some cost up to $5,000 per month, but the average is around $1,200.
Casa De Campo is the most expensive area in the Dominican Republic. It is where the rich and famous reside. Celebrities such as Pitbull and Jennifer Lopez have homes here, and they cost millions of dollars.
Transportation
Most Dominicans travel by the local 'guagua' which is their name for the bus. These buses are more like large vans that drive around the city. The cost is very cheap, less than 50 pesos will get you a ride across the whole city.
Some cities have Uber, but not all cities have access to the technology yet. The average ride for an Uber is about $1 per mile. But be aware, some drivers will try to scam you for cash payments. They will say the app is not working so that you pay twice. Always discuss payment options before you agree to a ride.
Taxis are also very common. Taxis in the Dominican Republic aren't what you think of, you know the yellow cars that we imagine when we hear the word taxi. Most taxis are just registered cars that look like everyone else.
The taxi drivers here make up their own rates, so one driver may charge you $10 for a ride, but another may charge you $20! Always get the rate upfront, if you wait until the end they will increase the price.
The cheapest way to travel is by motoconcho. Motoconchos are motorcycle taxis, for a few pesos they will take you across town. But also be aware of how much they are charging, as they too may try to scam you into paying too much.
Utilities
Many Dominicans don't pay for electricity, they simply hook a line up to a local pole and run it to their homes. In recent years there are more established electric companies but not in all areas. The average cost of electricity is between 500 to 1000 pesos per month.
Many people opt for solar power systems since the electric grid is not well established. Power outages are very common in the Dominican Republic. Sometimes the residents go days or weeks without power.
Most Dominicans cook with propane or wood. Since electricity isn't always available they use propane so they can always be able to cook, they take meal time very seriously.
Weather
The Dominican Republic is in the Caribbean, which means the weather is in a tropical climate. The sun shines year-round and there is a very active hurricane season that runs from June to November.
The average temperature in the summer is about 90 degrees and the winter cools down to about 80 degrees. You can expect sunny skies most days with the occasional thunderstorm or downpour.
Things To Do
There are many things to do in the Dominican Republic. Much more than your local boat ride or resort activity. Living like a local can be quite fun because you find things to do that you would never do while staying at a resort.
King Mundo Art Museum
The King Mundo Museum in Sosua is quite an adventure! This museum was built by a German man named Rolf. Rolf believed the spot where he built the museum would one day be the landing place of extraterrestrial beings. He lived at the museum until he died in 2017.
The museum depicts otherworldly art from Dominican and Haitian artists. Paintings of outer space, sculptures of demonic beings, and giant UFOs can be viewed from the crypt-like basement to the ocean view top floor.
Caleta Beach
Caleta Beach is a public beach that many Dominicans flock to on hot and sunny days. It borders the Caribbean Sea and has many restaurants and bars for locals to enjoy and grab something refreshing.
Caleta Beach is one of the lesser-known Dominican beaches because it doesn't contain any all-inclusive resorts. It is a public beach that allows more locals to spend the day basking in the sun without needing to belong to an exclusive residence.
Cable Car Ride To Isabel De Torres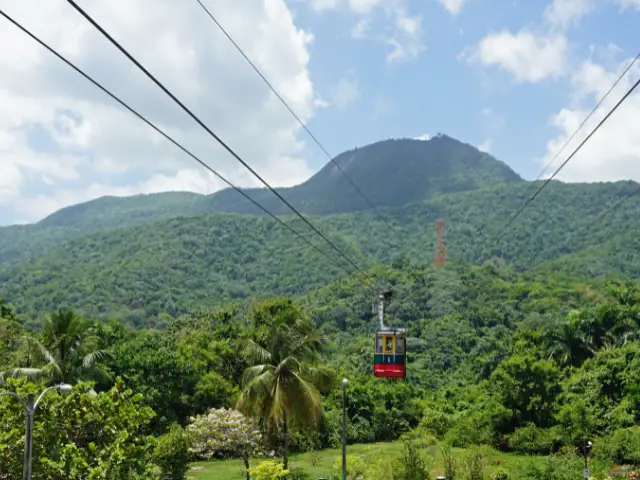 Puerto Plata is a beautiful city with many hidden gems, one of those hidden gems is the cable car ride up the mountain to Isabel De Torres. Isabel De Torres is a giant statue of Christ that overlooks breathtaking views of the Atlantic Ocean.
The mountain top also has incredible botanical gardens, natural caves, and clear water creeks.
Zona Colonial
Zona Colonial is a neighborhood in the country's capital, Santo Domingo. It is a historic area that has many landmarks built by Spanish settlers in the 16th century. Sites such as the Cathedral of Santa Maria la Menor and the Ozama Fortress can be visited within the walls of Zona Colonial. Both of these places are recognized by UNESCO as World Heritage Sites.
Colmados
A colmado is a local corner store in every Dominican neighborhood. The colmados are used as gathering places for locals to grab an ice-cold Presidente and socialize with their friends and families.
Presidente is a Dominican-made beer that many Dominicans drink. If your local colmado doesn't have Presidente, is it even considered a colmado? Most Dominicans would say no!
Pica Pollo
Pica Pollos are just as popular as colmados in the Dominican Republic. Many times a pica pollo will be next to a colmado, and for good reason! Pica pollos are restaurants that sell fried chicken! Many Dominicans will have a few beers at the colmado and walk next door to chow down on chicken, fries, rice, or plantains.
Festivals And Events
Carnival
The Dominican Republic has an annual Carnival festival each February. This festival is a representation of Dominican culture. Many people dress up in elaborate costumes and parade the streets. There is music and dancing as the people celebrate their freedom and identity.
Merengue Festival
The Merengue Festival is located in Santo Domingo each summer. It is a 2-week celebration of the Dominican Republic national dance known as Merengue. People flood the streets and dance to their favorite music and celebrate at this annual event.
Isle of Light
The Isle of Light is a music festival that takes place in Santo Domingo. This event has many musicians that play a variety of types of music. As with all events that take place in the Dominican Republic you will find people dancing and celebrating as they sing along to their favorite songs at this festival.
Taxes In The Dominican Republic
Taxes in the Dominican Republic are fairly straightforward. Property taxes are 1% of the value of your home if the home is valued higher than $50,000 USD. A qualified attorney can assist you with paying your taxes and keeping these affairs in order.
Income taxes are based on whether or not your income is coming from the Dominican Republic or outside of the country and is based on a sliding scale. Always work with a tax professional when completing taxes as an ex-pat.
Taxes on other items such as hotel stays, restaurants, groceries, and goods is 18%. The tax is known as ITBIS, it is a value-added tax for transferring industrial goods and services and is added to almost all purchases. An additional 10% tax is added to restaurants, bars, and hotel bills.
Driving In The Dominican Republic
If you are coming from the United States, then your American license is valid for 30 days in the Dominican Republic. But, beware of driving and use good judgment. The rules of the road are quite different than in the states. People often run lights and ignore the signs, and that is if there are any signs!
Also, be aware that if you are in a car accident, you can be taken to jail until you are proven to be not at fault. Sometimes it is easier to hire a driver and be a little less liable.
Final Thoughts
Living in the Dominican Republic is a very humbling experience. You see how much people have to work just to achieve small goals. But one thing about Dominicans is that they love their families and gather together in order to show appreciation towards each other.
If you want to move to the Dominican Republic always remember to be kind toward everyone and not be flashy. While some Dominicans are very helpful, some are also opportunistic and when they see someone with nice things, it can lead to problems.
The Dominican Republic is a beautiful country with many sights to see and people to laugh with. There is always music playing, people dancing, and the smell of food cooking in the air. Even if you don't decide to live here, an extended vacation can allow you to experience something new and look forward to.
Here at Moving Expertise, we mainly focus on US States and Cities, but when we have friends who have moved to and lived abroad we like to share that info with you! That's where guides like this one to the Dominican Republic and our Moving to Japan Guide come from.