There are a few different approaches if you need to move across the country alone. One is to grin and bear it; it's necessary, and you'll get through it somehow.
Another approach is to save money, whether that means renting a moving truck or stuffing as much as possible into your personal vehicle—provided, of course, that you can fit everything in without blocking the view.
We prefer a third approach: thinking of your independent cross-country move as an adventure. After all, you'll get to take in the landscape views, meet people with different backgrounds and lifestyles, visit famous landmarks, and maybe even pass through a national park or two.
Doing this is your chance of a lifetime, and we're about to share some pointers about doing it in the best way possible!
Start With the End — Then Plan the Beginning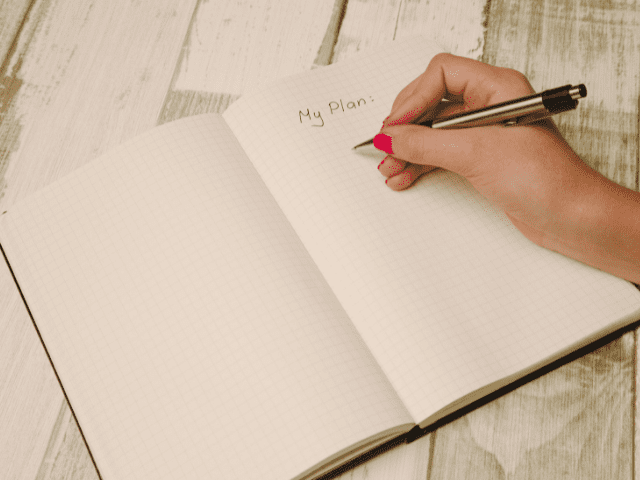 Why this sequence, you might wonder. We believe the end is your final goal; however, you won't perceive it as your goal until you learn about it:
What is the cost of living? Is the lifestyle there rushed or laid-back? What sights are there to see? And, above all, how should you plan for living there?
If you can visualize your destination, you can plan more efficiently.
For example, how big is a typical living space for your budget, and will you need to pare down your current belongings? And what are the unique local protocols you should prepare for? This plan should be more than a simple checklist (see below). We're talking about deep mental preparation—where you start to absorb, even embody aspects of the new setting.
You'll want some practical preparation, too.
For example, if you know your arrival date (not necessarily the date your stuff is scheduled to arrive), plan to have the utilities start then. And while you might want to drive the rental van by yourself, have at least one helper at each end load and unload it with you.
Lay Out Your Journey
Laying out your journey should begin with a streamlined packing list. Pack what you need and makes you happy. You'll find the rest once you've arrived. There are always thrift and antique stores with vintage furniture and décor!
Figure out your transportation. Will you drive your vehicle or rent that moving truck rental mentioned above? The latter is a bold move for someone traveling alone, but if you're up for it, a small rental van can hold a lot more stuff than your vehicle can.
Then, of course, you'll need to either sell or tow your car.
Plan your route. Decide which parts of the country you would most like to see and how many overnight stops you must book.
If you have pets, you might need accommodations that will welcome them. And speaking of pets, remember, you can't leave them in the car or truck for more than a few minutes unattended, especially in very hot or cold weather. And if you do leave them, leave all windows open a bit for air to circulate.
Plan for your needs while on the road—pack enough clothing for the trip and during move-in, plus some extras just in case. Always keep medications and other healthcare necessities with you. And keep plenty of snacks and drinks in the vehicle (in insulated carriers and thermal metal containers—avoid plastic that could leach toxins).
Use Your Road Time for Reflection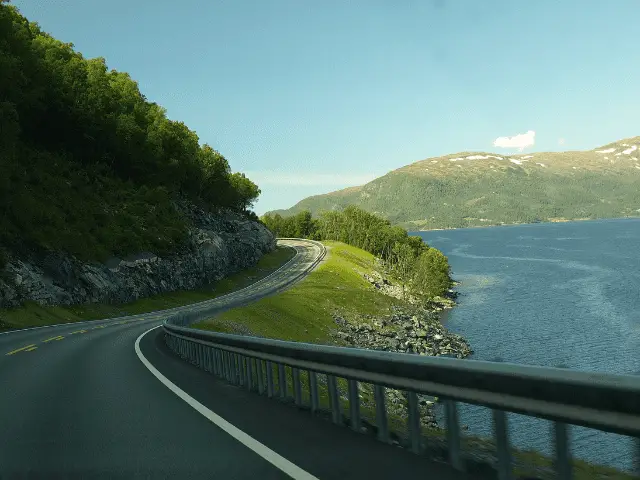 There's nothing like time spent with your thoughts, especially when there are intriguing new landmarks and scenic landscapes beside the highway and on the distant horizon. You can also find inner peace by practicing yoga mantras

. And bring some audiobooks in case you run out of things to reflect on.
Remain Flexible in All Times and Situations
With any move, there's always a chance of something going wrong, sometimes very wrong. If you weren't moving across the country alone, you would have someone to brainstorm with to figure out a plan of action. Now, it's just you. So put on the proverbial "thinking cap" and:
Find your way back to the main road if you take a wrong turn.
Secure alternative lodging if the hotel you booked says you arrived too late.
Discover some of your belongings were lost, stolen, or damaged in the move.
Then, pat yourself on the back for figuring out how not to feel bored or lonely moving across the country alone.
Take a Vehicle Survival Kit with You
Here are some examples of survival kits

 and the essential equipment and supplies each includes. But feel free to add in personal necessities as well, including medications, blankets, extra water bottles and non-perishable packaged food, spare glasses, snow boots—and anything else appropriate to your needs and the route you've chosen.
Be Cautiously Courteous with Strangers and Stay in Touch
Most strangers you meet on the road are happy to help solo travelers, from giving directions to offering a meal and lodging. Take care, though. Yes, tips on the local area, sightseeing recommendations, even sharing coffee in a café, or anything else in the public sphere is fine, and most should be accepted readily.
But accepting accommodations at a stranger's home can cross a line.
Of course, some travelers value the experience of "couch surfing" with strangers—and they often reap bountiful kindness in return. But if you have a fully loaded car and a destination to reach, it might be best to give them a heartfelt "thank you" for offering, and then provide a plausible excuse, e.g., you still have a few hours of travel to complete before nightfall.
And speaking of situations solo travelers should approach cautiously, we recommend sharing your itinerary with friends and family.
Also, remember to check in with them frequently while on the road. Moving can be an adventure; it also can be a bit scary sometimes.
Be Prepared for Risks So You Can Start Taking More
Do you know that:
A quarter of all travelers were considering a solo trip in 2020.
Of all solo travelers, the majority are women at 84%,
From 2018 to 2019, the number of people traveling alone increased by 42%,
72% of U.S. women have taken at least one solo trip, and
​45% of independent travelers are pleased with the freedom traveling alone offers?
Are you interested in more anecdotes and statistics related to moving across the country alone? Read more her

e!
As actor Geena Davis once said, "If you risk nothing, then you risk everything."
Moving across the country by yourself involves all kinds of risks. Yet, people still try, and most manage to overcome all the obstacles they face—and arrive at their respective destinations looking forward to more solo travel in the future.