The home buying process takes a long time, and in theory that should cut down on the chances that you're unhappy with your purchase.
But unfortunately, there are some elements of a home that you just can't judge until you're living in that home. Sometimes after you move into a new house you quickly realize that you hate your house. Maybe it's the neighbors, maybe it's the finishes, or maybe the house just doesn't work for your family.
Now you're stuck in a home that you hate. What can you do?
First of all, don't panic. You won't have to live in a house that you hate for the next twenty years. You can't back out of the sale after you've closed on the house but there are some things that you can do.
First, try to fix the things that you hate.
What Is It That You Really Hate?
Before you panic about not liking the house that you just got take a minute and take some deep breaths.
What is it that you really hate about the house?
Once you identify specific things that you don't like about the house you can see if there's a way to fix those things. There could also be some things about the house that are just different than you're used to and you need some time to get used to. The most common complaints that people have about new homes that they just bought are:
Hate the wall color
Kitchen too small
Not enough storage
Ugly floors
Not enough outlets
Lots of noise from the street
The layout doesn't work
But the good news is that all of those things can be fixed. So, it's possible that you can still turn the house you bought into the house you've always wanted.
Some Standard Fixes
Often when someone first buys a home there are some renovations that they want to do in order to make the house feel more like home or make it function more efficiently.
Very few people want to start a home renovation right after moving into a new house, but if you put a little time and effort into your home at the start you could find that you really do love your home.
Some of the most common home renovations that people do to turn a house they hate into a house they love are:
Updating The Kitchen
You don't have to completely renovate the kitchen to make it less of an eyesore. If you saved some money by buying a home that has an outdated kitchen but you hate the kitchen you can change the look and feel of the kitchen immediately just by painting the cabinets and getting new countertops.
And if you don't have the budget for any renovations you can paint the cabinets yourself, or use peel and stick wallpaper and peel and stick contact paper to at least make the cabinets and countertops look new. You can always do a full renovation later.
Painting
Painting is a cheap and fast way to totally transform any part of your new home. Spend a weekend painting the kitchen walls, updating the bathroom paint, and painting the bedrooms.
You'll be amazed at how much more you like your home after you've painted it.
New Carpet
Carpet is great for making a home warm and cozy but it can start to look old really quickly. And no one likes the idea of living in a home with carpet that's been lived in for years by other people and their pets.
Brand new carpet in a color that complements your new paint in the house will make your home a lot more attractive.
Painting The Front Door
If it's the outside of the house that you hate you can completely transform the way the house looks from the curb by painting the front door and adding some outdoor décor. It's a simple and easy fix to a big problem.
You will love coming home to your new house when the front door is a new color. Go for a bright color to lighten up the outside of the home, or paint it black to add some drama. Add a wreath and some planters to increase the curb appeal.
Making A Long-Term Plan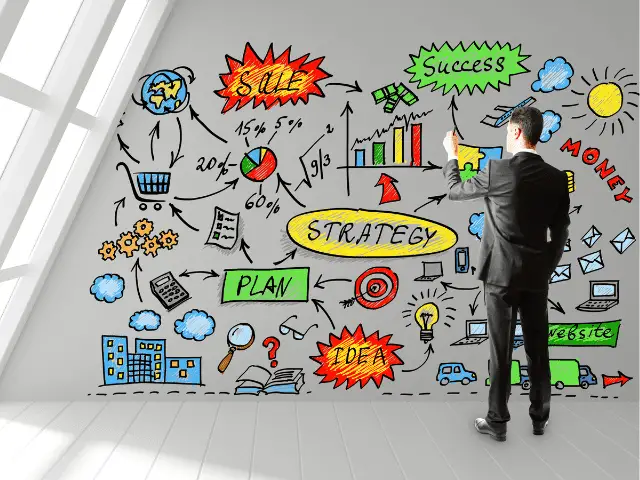 The fact is that once you buy a house it's not a smart financial move to try and get rid of it even if you hate it.
The longer you stay put in that house the more money you'll save because you will be building equity. And if the house is in a good location or in the right school district you may not want to leave even though you don't like the house.
If you can't or don't want to leave the house but don't like the house make a long-term plan for how you want to fix up the house. Maybe you want to get the home resided, or add on an extra room.
Think about all the things that you want to do to make the house more livable. Write them all down and create a timeline for the renovations. Try to get one or two improvements done every few months until you love your home.
Dealing With Neighbor Issues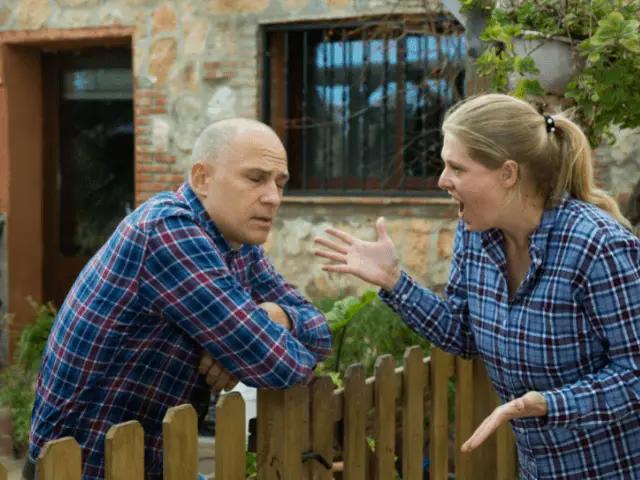 Another common reason why people end up hating a home that they just bought is that they have some issues with the neighbors. Having a good relationship with your neighbors is something that most people want, but if that's not possible then just keeping a neutral relationship with them is the best you can hope for.
Unfortunately sometimes after moving into a home people realize that their neighbors are going to cause problems. And that can make any home a real nightmare. The most common causes of disputes between neighbors are:
Property line disputes
Pets
Noise
Privacy
Landscaping
Parking
It's a good idea to start off on the right foot with your neighbors as much as possible. Go over and introduce yourselves and be friendly. If the neighbors don't respond or they are unfriendly then at least you tried.
Some other things that you can do to avoid neighbor drama and make your house a safe space where you can live comfortably are:
Install a privacy fence
Get a professional survey done to mark the property line and send your neighbor a copy of the survey by registered mail so you have proof they received it.
Put up motion-activated cameras and install a camera doorbell.
Use hedges and other landscaping strategically to protect your privacy.
Keep all communication in writing.
Hopefully, you can resolve any neighbor issues by both agreeing to be neutral towards each other. But if things escalate don't be afraid to get the HOA or the police involved. It's your home, and you have a right to live your life and enjoy your property.
Giving Up And Getting Out
Sometimes there's just no fixing the house that you bought. Maybe the location is just too noisy and you or your partner work from home so you must have a quieter location. Or maybe you can't get along with the neighbors and feel like you have to move for your safety.
It's also possible that you discover your family is going to get larger and the house you bought just doesn't have enough room for the new family member on the way. Whatever the reason is sometimes you have to just get out.
You can sell your home even if you haven't been there that long. Just be aware that you may end up paying more than you planned, especially if you haven't yet had a chance to recover from the closing costs and associated moving costs of buying the house.
But sometimes losing some money is a better option than staying in a home that just isn't right for you.
Finally, maybe it's not the house at all, maybe you're just not comfortable in your new city. If you think that might be an issue you may want to check out our 7 Tips for Feeling at Home in a New City.