Hiring a moving company can save you a lot of hassle when it comes to packing, loading, transporting, unloading, and unpacking. For many folks, their help is invaluable during a move, but what if the company damages or misplaces your belongings?
Do you just call up the managers? And what if they didn't give you a satisfying response? Is there something more you can try?
Today's guide discusses what to do when a moving company loses your stuff, so keep reading whether you're planning to move or you recently did and some of your things are missing.
What Should You Do If You Notice Something Lost or Missing?
Review your moved items as soon as possible after all the work is done. If you notice something not there, start with the following steps:
Step 1: Search Again Thoroughly
How many times have you thought an item was surely lost, only to find it a couple of days later when you're not even looking for it? Funny, right?
Now imagine the same scenario but with a moving company that you've called and made serious arrangements with for further search? Yeah, false allegations aren't particularly a laughing matter.
To avoid unnecessary hassle to you or the company, your first step should be making sure the missing stuff is actually lost and not hiding in one of your boxes.
Once you notice the issue, don't jump to conclusions and get worked up. Instead, stay calm and carefully go through your boxes again. You may have placed a box in the wrong room or mislabeled some boxes.
Also, if there are family members or friends around, you may have packed the item(s) in one of their boxes, so let them know and they can help you search.
You should also consider the possibility that the item(s) accidentally didn't make it into boxes at all and is still sitting in your old home, basically you forgot something. You could call an old neighbor or your previous landlord and ask them to check if you can't go back.
Step 2: Write a Description of the Lost Item(s)
Once you've made sure that the item(s) is lost, you should create a description of it that's as detailed as possible.
If there's a receipt for the item(s), a picture of it (preferably one that you captured before the move), or both, hold onto them. Such documents can help you get your stuff back or get a reimbursement for it.
Step 3: Contact the Moving Company for Tracking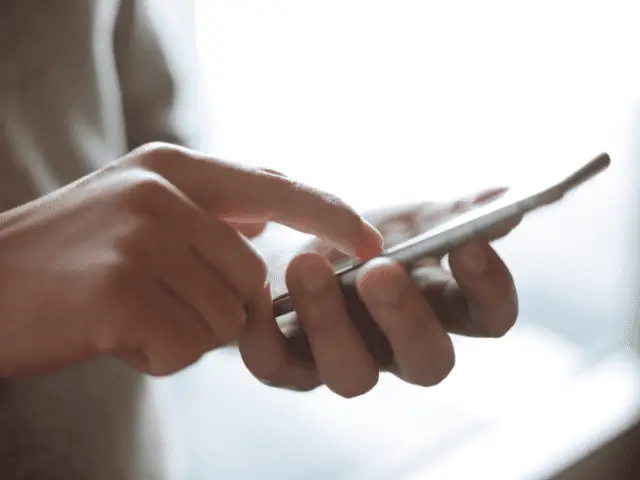 Now is the time to contact the moving company and tell them about the issue. Report the details of the missing item(s) and assure them you've thoroughly looked for it at your end.
Most moving companies will handle these matters seriously because they know how much their business depends on having a good reputation and a successful record.
Give the moving company the benefit of the doubt and let them try to fix the issue through their system. It'll probably start with submitting a complaint followed by a tracking process.
The moving company will then begin tracing the path of your boxes and checking whether they were unintentionally left inside the truck, left at their storage space, or delivered to the wrong client. Give the company a couple of days to complete the tracking before you request a follow-up.
If your item(s) are found, the company will likely contact you first and let you know the good news.
In this case, you should insist that there be no shipping fees. They know it's their fault so chances are they'll waive the fees without you having to tell them, but it's worth it to make sure this is clear.
If the company doesn't find your missing item(s), proceed to the next section to seek.
The Legal Side of the Situation
If the lost items aren't found, the moving company may offer to compensate you with a percentage of what you paid them or pay you the liability insurance. This process is similar to if you have something that is broken by movers.
If this doesn't satisfy you or the amount seems too little compared to the value of the missing stuff, try the following steps:
Step 4: File a Claim
As soon as possible, file a loss claim with the company. This is an official form that includes a detailed description of the missing item(s).
The process following filing a loss claim during which the company determines the replacement value should be specified in your contract. Typically it's a fixed rate per pound unless you purchase extra moving insurance. The latter may force the moving company to reimburse you the whole amount.
According to the FMCSA (Federal Motor Carrier Safety Administration), the moving company has to acknowledge the claim within 30 days

and then make an offer or deny it within 120 days

.
Step 5: Seek Arbitration
If the settlement offer doesn't satisfy you, the FMCSA can't resolve the issue for you. But they've regulated that you have the right to ask for arbitration from the moving company.
All moving companies are obliged to join an arbitration program, which is a neutral party that aims to settle such types of loss or damage claims and charges.
That said, the moving company can disagree to arbitration if you claim for more than $10,000. It must agree if the amount is less.
Step 6: Pursue a Civil Lawsuit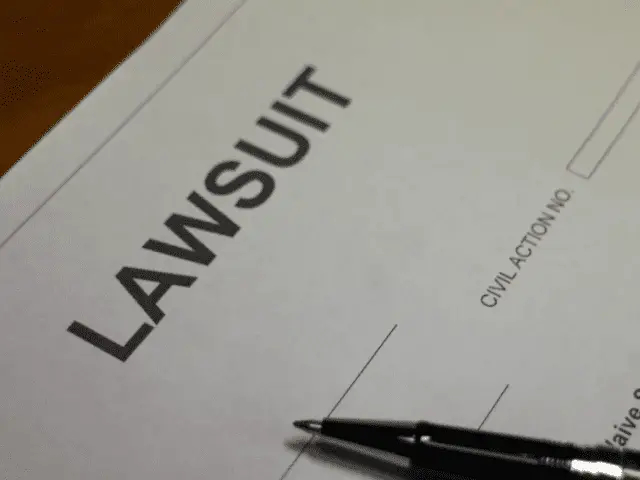 If arbitration doesn't work out for you, you have the right to sue the moving company in a court with legal jurisdiction. To start this process, you need to present all the relevant pictures, receipts, records, claims, and other documents to the State and the company's process agent.
Keep in mind, however, such an action will be more expensive and less convenient than arbitration. Not to mention, it can take a lot longer to see any result.
Wrap Up
There you have it, a comprehensive guide to help you figure out what to do when a moving company loses your stuff. Remember, to solidify your chances of getting compensation in the event of missing items, don't sign for delivery until you've checked everything is there.