Somehow you've convinced your friends to help you move. Considering they are going to spend the better part of their day (often times a Saturday no less) helping you carry boxes, furniture and appliances into or out of a moving truck, you want to take of them above and beyond a simple 'thank you'.
Feeding your friends is one of the simplest ways to say thank you and after all, you got to eat too, right?
But, moving day is hectic and with your entire house in boxes, the first thing you need to do is figure out what to feed your friends who help you move.
Don't worry, we've moved more times than I care to remember and we've fed a bunch of friends along the way that we've roped into helping carry a couch.
Here are a few of our favorite go-to food ideas for keeping your friends with full stomachs and not completely regretting their decision to help you on moving day.
Fire Up the Grill
Chances are you've spent the better part of a week, or maybe even a month, cleaning your house or apartment. This includes cleaning out ovens, microwaves and clearing out cabinets, pantries and the refrigerator. The absolute last thing you want to do is try to cook something in your kitchen on moving day.
Moving day is a great day to utilize your grill!
Go the morning of (or the night before) and stock up on some grill favorites like burgers, sausages (vegan burgers for us of course but you do you) and corn on the cob. Add some chips and plenty of paper plates and utensils if needed.
Put all the food (along with some cold beverages of your choice) in a cooler with ice and then park the cooler and your grill right in the front yard or driveway.
Ideally, put the grill somewhere out of the way, but close enough so the smell of food causes a nice distraction for a good half hour or so. Knowing some good food is coming your way soon somewhere makes that 14th box you're carrying out a little better.
The only downside to using the grill is that someone has to stop moving stuff to cook.
This can end up being a great job if you have a parent or grandparent who is there to help but probably doesn't need to be carrying a bunch of heavy stuff all day. This way they get to feel like they're contributing without breaking their back. Everybody wins!
Keep Lots of Snacks Handy
Anything that's easy to quickly grab and munch on fits the bill here. Think chips, finger foods and anything that would pass as good Halloween candy. Bonus points for homemade snacks like brownies, buckeyes, cookies, etc.
Try to find a place that's along the main route to and from the house to the truck. This way anyone can grab a quick snack on the way back into the house after making another successful trip.
Keep in mind, dirty hands are going to be a thing when carrying and moving stuff out of the house so choose snacks that won't need rummaging. If you get a bag of chips, pour them into a bowl so they're able to be grabbed easily. Having napkins and/or paper towels on hand helps too.
Order Pizza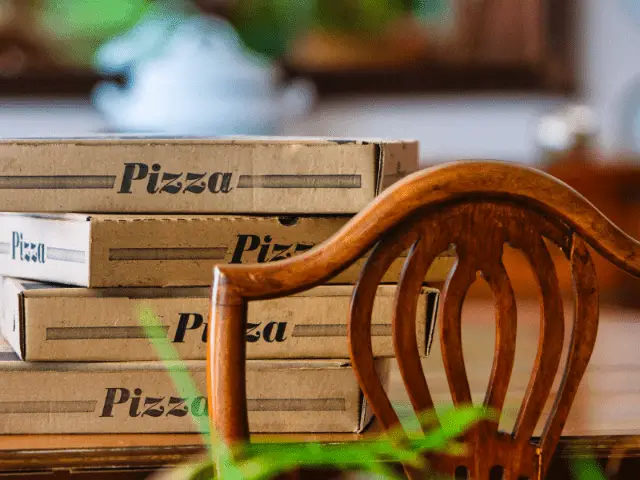 You can never, ever go wrong with ordering pizza. When you feel like you're about an hour or so from wrapping up start asking your friends what they like on their pizza. This conversation always lifts spirits when getting to the tail end of a moving day.
Once you figure out what everyone wants, order plenty. Order enough to almost guarantee you have leftovers. If you're moving out send it home with your friends. If you're moving in, you can send it home with your friends or it can become breakfast or lunch the next day.
Cold Beverages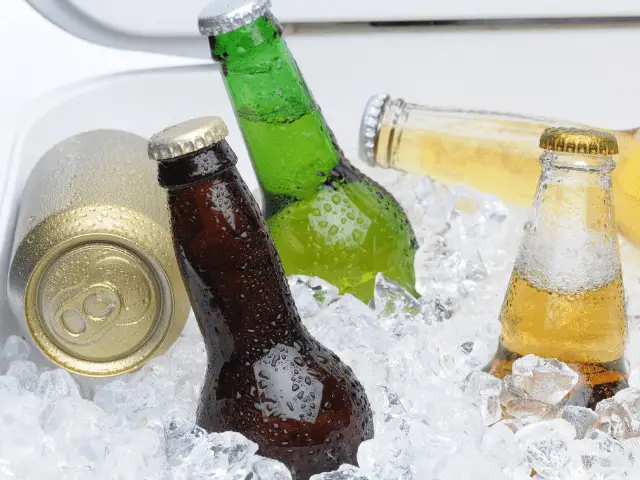 I made mention of cold beverages earlier but wanted to circle back around to re-emphasize the importance of having cold drinks on hand. At a minimum, you should have plenty of bottled water.
Outside of water, you know your friends best. Do they drink soda or maybe their beverage of choice for moving day comes from the cold mountains of the Rockies?
Regardless of what they drink, make sure you have an abundance of it. This is especially true if it's in the spring or summer and it's going to be warm on moving day. Like with food, it's always better to have way more than you need as opposed to running out of something.
Final Thoughts
Feeding your friends who help you move can go a long way towards saying 'thank you' so don't skimp on food and drinks. Hiring movers to help load or unload a truck would cost you a couple of hundred dollars at least (and probably more), so buying a couple of pizzas and a case of cold drinks is still saving you a ton of money.
Finally, being able to sit down and have a meal with friends and family is also a great opportunity to spend time with people who, if you're moving out, you may not see again for a while. Or if you're moving in, it can almost act as an impromptu housewarming party.
Either way, make sure to enjoy this time with your friends.
Take our tips above and keep your friends full and happy and maybe even they'll help out with your next move!