Want to know how to pack a closet for moving? We can help. We've gathered some practical packing methods over the course of lots of moves that will ease the wardrobe-moving procedure. Even better, several of these ways can be done at the last minute without ruining your garments.
Follow these packing tips to make the process quick, effective and as pain-free as possible.
Before Packing: Things to Do
Take some time to organize your clothes before gathering them and packing them in a hurry. The extra preparations will guarantee that you pack the clothes you need and unpack them quickly.
Organize Your Wardrobe
Clothes don't all serve the same purpose or have the same importance. So check your garments, shoes, caps, bags, and other accessories carefully.
Which ones are worth packing, and which ones are no longer needed or wanted? To get a complete picture of your wardrobe, hang all of your items in front of you.
Pick What to Keep, Donate, and Sell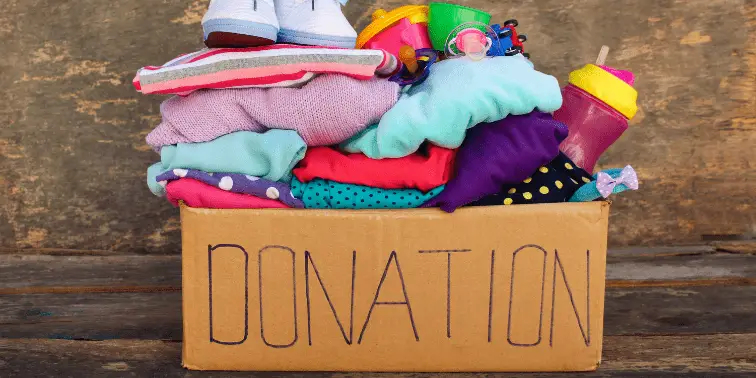 Grab everything from your closet and begin dividing your stuff. It's time to sort your belongings into three piles: keep, donate, and sell. Keep only items that still fit, are in good shape, or have sentimental value.
Donate gently used clothing that you don't want to keep. Finally, sell any well-kept closet items that are stylish or in demand but you aren't using. You can either have a traditional yard sale or sell them on the internet via websites like ThredUp, a marketplace specifically for selling your clothes.
Wash/Dry-Clean Clothes
Before packing, we recommend cleaning all your hanging and folded garments as much as possible. Keeping dirty clothes alongside clean clothes would make your entire wardrobe stink. You should also expect mildew problems if any of your clothes are wet.
Ensure that everything is well washed and dried before packing to avoid this becoming an issue when moving clothes.
How to Pack a Closet for Moving: Packing Methods
After you've determined what to keep, you'll need to consider how you'll get these items out of your closet. These clothes packing techniques will work best depending on the distance and amount of clothing involved in the relocation.
Vacuum Bags
These are an ideal way to compress bulky garment items, such as jackets and winter coats.
Duffel Bags
Folded clothes and shoes fit perfectly in these little bags. When moving with duffel bags, make sure your clothes are rolled.
Wardrobe Boxes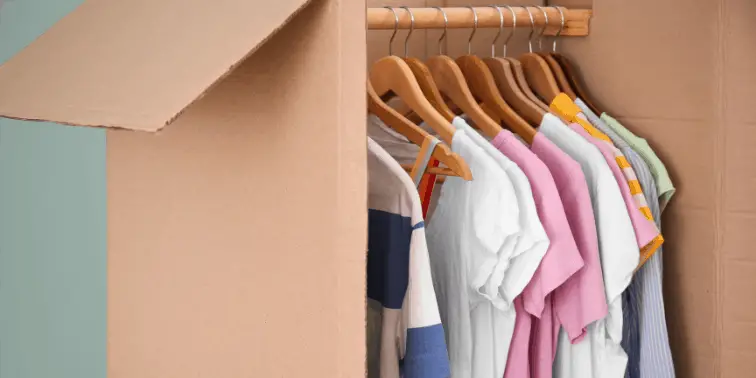 Wardrobe boxes are the best way to pack hanging clothes. These rectangular boxes are equipped with hanging rods. It's suitable for shipping garments on hangers.
Suitcases
Suitcases are a handy, low-cost way to transport folded clothes, shoes, and other items.
Cardboard Boxes
These are ideal for packing folded garments. Fortunately, they can be found almost anywhere.
How to Sort Your Clothes?
It's time to sort through everything once you've considered the packing method. This will make the packing and unpacking processes much more simple.
Sort Each Person's Items
Are you moving with your family? It's essential to keep everyone's belongings in their closet. Each person in the house should have their labeled boxes and supplies.
Sort by Material
Try dividing the items into several material categories. This will undoubtedly make future laundry much easier.
Sort by Pieces
Sorting your closet by pieces is a good idea. It will make finding clothing items more accessible and will speed up the unpacking.
Sort by Season
Sort your garments into seasons, starting with the one you're far away from. In the future, this will keep your closet from being cluttered.
How to Pack Non-hanging Clothes?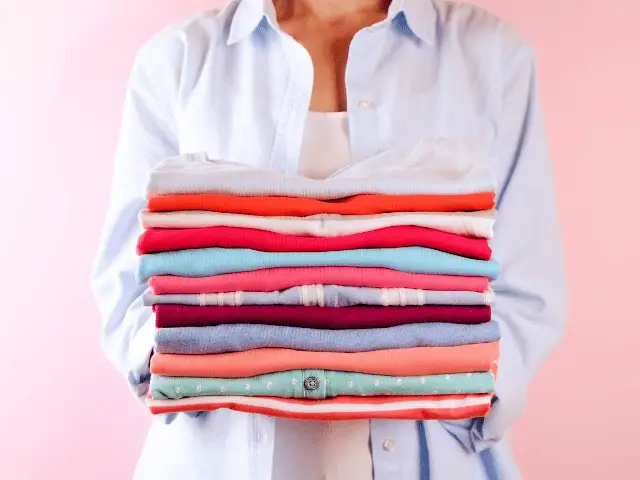 Your non-hanging garments are the most time-consuming items to pack for a move. Anything that cannot be hung must be folded and stuffed into a suitcase or moving box.
There are a variety of folding techniques to consider. This will free up space and reduce the number of containers you'll need to pack and transport. It will also make unpacking at your new home much easier.
Military Rolling Method
This method not only saves space in your containers but also keeps your things from creasing.
To roll a shirt properly, first lay it flat on a hard surface.
Turn the bottom couple of inches of the shirt inside out.
Fold the sleeves inwards and lay them on the shirt after that.
Fold half of the shirt in half so that it hits the center.
Fold the remaining half of the garment on top of the first half.
Begin rolling the garment down as tightly as possible, starting at the top.
You'll notice a pouch at the bottom of the garment where you flipped the bottom of the shirt inside out once it was wrapped up.
Fold over the rolled-up shirt with that pouch.
The Flat Fold Method
This method is the simplest and most convenient way to fold clothing when moving.
To fold a shirt flat, place it face down and flat on the floor.
Fold one sleeve and one side of the garment towards the middle, lay it down, and smooth out any creases—repeat on the opposite side.
Fold the bottom part of the garment up once both sides have been folded in.
Any wrinkles should be smoothed out.
The Best Way to Pack Shoes
It's tempting to pack all of your shoes into a duffel bag and relocate them this way. Shoes, on the other hand, can quickly lose their shape and be ruined while in transportation. A little preparation in shoe packing might save you a lot of trouble in the long run.
Here's some advice on how to pack shoes.
Keeping shoes in their original boxes is a good idea. Tie or use a large rubber band to connect the top to the bottom of the shoeboxes to keep them closed while moving.
Another suitable alternative to traditional shoeboxes is shoe bags. Because of their simple drawstrings, they give protection while still being very easy to travel with.
Use packing paper to protect your shoes. We recommend wrapping one shoe at a time in packing paper, whether you're packaging them in a shoebox or a bag. Stuff the inside of the shoe as well to keep it in shape throughout transportation.
Fill in the gaps within shoeboxes with foam peanuts, newspaper, washcloths, or dish rags. This added protection will keep your shoes from shifting and getting scuffed.
More Quick Suggestions for Packing Clothes for Moving
Organizing and packing your clothes is an important step in making your relocation as stress-free as possible. When packing your clothes, don't forget about these essential moving basics:
Don't forget to pack a moving bag with the necessities you'll need in the days leading up to and following your move.
To protect your clothes, remember to line luggage and cardboard boxes with packing paper.
Place heavy objects at the bottom of the boxes and lighter stuff towards the top.
Carry expensive clothing items in your car, such as those that have sentimental or monetary significance.
Fold your clothing and store them in the drawers of your dresser.
Overcrowding the boxes might cause them to become damaged and prone to tears.
Pack clothing items you won't be wearing soon in plastic storage bins.
To avoid odors and make the unpacking process easier, clean the garments before moving.
Conclusion
Moving is a stressful experience. Perhaps even more difficult than getting the furniture ready for a move is figuring out how to pack a closet for moving, which is why most people put it off until the last minute. Most of the clothes end up stuffed into boxes that remain packed long after the move is over.
We hope these tips will make the moving and packing process a bit easier for you.