I started using essential oils about 10 years ago and have accumulated a pretty good collection of oils over the years. Packing up my essential oils involves more than just putting a couple bottles into a bag so I've had to learn how to pack them safely and efficiently.
Packing essential oils for moving can be quite tedious because of the delicate glass containers and the risk of leaks and loss of the volatile oil.
To help you with this process, in this article, I'll walk you through 3 methods that show you how to pack essential oils for moving. Let's dive right in!
This article may contain affiliate links. If you purchase through one of these links I may earn a commission at no extra cost to you.
What You're Going to Need for the Job
To make the whole thing easier, make sure that you gather all the necessary items for the job. This should include:
Bubble wrap
Saran wrap
Leftover paper
Tape
Suitable box
Method 1: In Case You Have the Packaging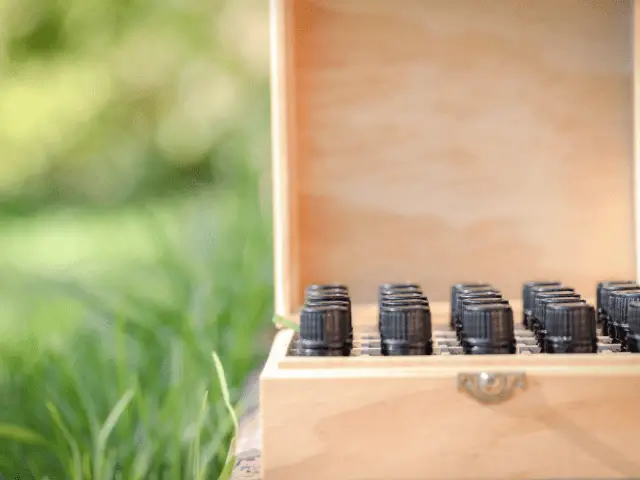 The boxes that essential oils come in are durable enough to handle overseas shipping, so if you have them, make sure that you use them while packing. Here's how
Step 1: Place the Bottles in Their Respective Packages
Start by closing and tightening the cap of each essential oil bottle and returning them back inside their boxes.
Step 2: Find a Suitable Box to Suit All the Packages
With all the bottles back in their packages, find a box that is slightly larger than their cumulative size.
Line the box with a layer of leftover crumpled paper or bubble wrap, then start adding your packages.
Try to figure out the best lining for the box so that the packages remain stabilized without wobbling or breaking each other off.
Along with the exterior layer of bubble wrap, the shear pressure that each package is acting on the other should be enough to physically prevent the packages from breaking.
If you still have an empty part in the box, simply fill it up with old newspaper or a towel to keep the packages stabilized.
Step 3: Seal the Box
Now that all the packages are in place, you should close the box and seal it with tape. Make sure that you cross-line the tape at all the connection points so that the package remains firm on its way.
Method 2: In Case You Don't Have Proper Packaging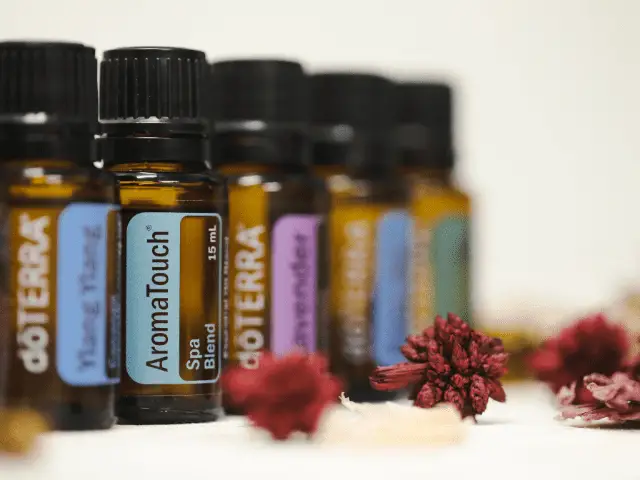 If you can't find the original package and you only have essential oils packed in small amounts, such as the case with doTerra products, you should follow these steps:
Step 1: Wrap The Bottle in Bubble Wrap
Start by tightening all the caps of the essential oil bottles to make sure that all the oils are sealed and can't leak off.
After that, roll each bottle in a layer of bubble wrap. Don't worry, unlike your kitchen glassware, these small glass bottles are much tougher than you might think, so one layer is more than enough to guarantee safe moving.
Step 2: Prevent Leaks with Saran Wrap
After taping the bubble wrap around the essential oil bottle, you should follow it up with an additional layer of saran wrap.
This layer doesn't only prevent any accident from leaking all over the box, but it also helps in keeping all the bubble wrap in place and preventing the bottle from sliding inside the box.
Step 3: Line The Essential Oils in a Proper Box
Now that you've wrapped all the bottles and given them an all-around check to ensure that no parts are sticking out of the packaging, it's time to line them up inside the box.
Simply find a box large enough to suit all the bottles, and line it up with another single layer of torn paper or bubble wrap, then place all the bottles inside. However, make sure that you place them vertically to help prevent leaking.
Step 4: Pad and Seal the Box
To keep the bottles from tipping off as you move, pad the top of the box with enough old newspaper so that there's not much room for the bottles to slide, then cross-seal the box with tape.
Method 3: For Large Quantities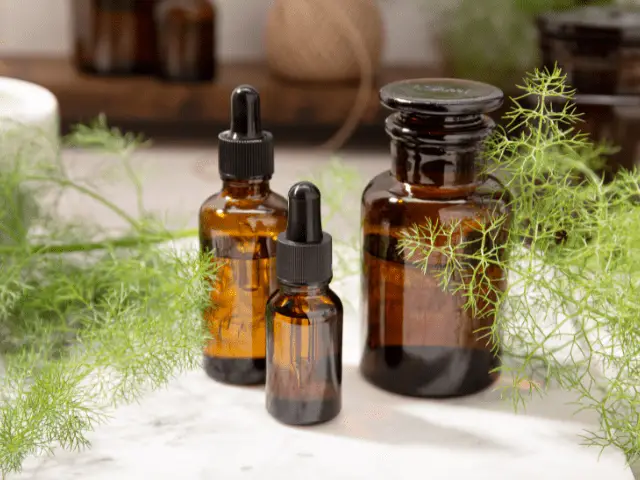 If you have a bulk amount of essential oils, you can save yourself the hassle and transport them as a whole.
Step 1: Empty All Essential Oils in Large Bottles
Use large amber glass bottles and pour all the small essential oils of the same type inside each bottle.
The dark glass will protect the essential oils from breaking down. Make sure to label each bottle clearly to know its contents.
Step 2: Seal Each One Individually
Tighten the cap of each bottle and wrap it with a double layer of bubble wrap, then a single layer of saran to prevent any leaks. Don't forget to give them an all-around check before taping.
Step 3: Place Them in a Proper Box
Place them vertically inside a box that is padded with a layer of old newspaper or foam in the bottom, but make sure that there's a layer of newspaper between each sealed bottle.
Step 4: Seal and Pad the Box
Lastly, close and seal the box as usual and double tape all the critical points to keep the box stabilized on the road.
Final Thoughts
There you have it! A complete guide that shows you how to pack essential oils for moving in 3 different methods.
As you can see, the process is pretty quick and straightforward. So, Once you have all the necessary items, you're practically ready to go!