Packing up your house or apartment for a move can be a long, tiring process. It's tempting when packing makeup to just throw everything in a makeup bag or a box and be done with it. But, if you take the time to pack makeup properly for a move, you can save yourself a ton of hassle and headaches later on.
Our makeup collections are often more valuable than we realize; we buy items one at a time, and there's rarely a reason to calculate the total cost of all our makeup. It also has hidden value in the amount of time we spent searching for the perfect brush or the best foundation for our skin before settling on our favorite products.
When you get to your new home, you'll be relieved to find your makeup and tools in the same condition you left them in (and your collection as a whole more organized), thanks to packing them properly.
This article contains affiliate links. If you use these links to buy something I may earn a commission. Thanks.
Prepping Your Makeup
It's a good idea to spend some time getting your makeup ready for packing before you get out the boxes.
Declutter Your Collection
Out of all the packing tips I can share with you when packing makeup, the one thing that I've felt has been the most helpful for me over the years is using this time to declutter your makeup products.
I like to set aside an entire afternoon to completely clear out my bathroom

.
We're all guilty of keeping cosmetic products around way longer than we should, so take this opportunity to throw out anything that's past its expiration date or that you won't use again.
Most beauty products will have either an expiration date or a production date, and you can look up how long a product lasts if it only has the latter. In general, mascaras and pressed powders are good for six to twelve months after their production date. If something that shouldn't have expired yet looks or smells off, throw it out anyway.
Consider giving away products that you don't personally like or plan to use if they're relatively new and in good condition.
Clean and Organize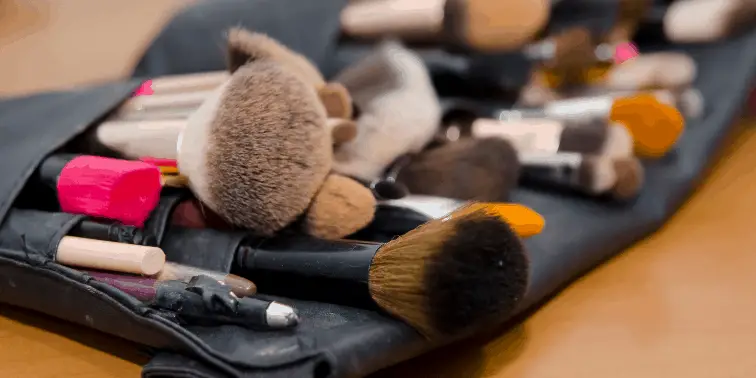 This is also a good time to clean your beauty products and tools! If your brushes are overdue for a cleaning, take care of that before packing so they don't create a mess in transit. Wipe any excess product from the outside of tubes and palettes that might transfer to other things.
Set aside your daily essential products if you'll want access to them during your move. You can put them in a mini hard-shell makeup case

 to protect them in the purse or cosmetic bag you plan to take on the drive or flight to your new location.
If your collection isn't organized into categories already, consider separating it now. Having lipsticks, pressed powders, skincare products, etc each in their own place will make it easy to pack similar items together and keep them organized when you unpack later.
Packing Your Makeup
In addition to the packing supplies you use to pack all your other items, for this you might want:
Plastic wrap
Cotton pads, tissues, or other soft paper
Original packaging or small boxes
Liquids
As an extra precaution against spilling, put plastic cling wrap over the opening of any liquid product bottles before putting the lid on. You can also wrap the entire bottle in plastic, secured with packing tape, before packing it away. If you have any glass liquid containers, add some cushioning like bubble wrap or packing paper.
Powders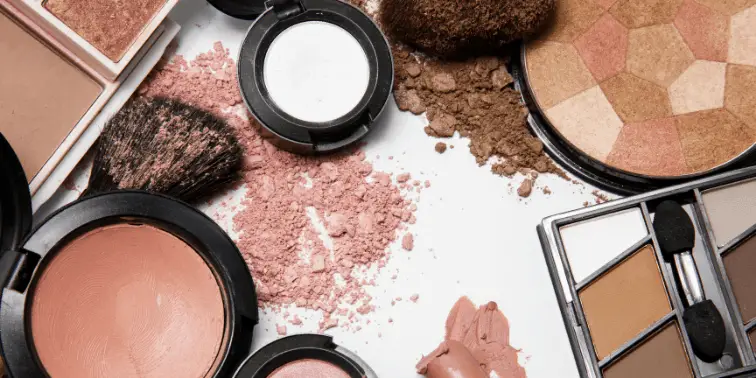 Pressed powders like eyeshadows, blush, and setting powder can crack and break if not handled gently. Although it's sometimes possible to fix a broken powder, you normally lose some of the product in doing so, and few things are as devastating as opening a big eyeshadow palette to find them all broken.
You can protect pressed powders by placing a cotton pad, a piece of tissue, or any other soft paper like toilet paper in between the powder and the lid. This will keep everything in place and save them from breaking even if they are bumped a bit in the move.
For loose powders, tape down the lids and wrap them in plastic to keep them from opening and spilling.
Hazardous Items
Perfumes, nail polish, and nail polish remover are flammable, so most moving companies won't transport them. If possible, wrap them like other liquid bottles and transport them yourself, with your daily essential products. Remember that they are just as hazardous in your own makeup bag as they would be in the moving truck and plan accordingly, especially if you will be flying to your new place.
Boxes
New items, or even old items that you kept packaging for, can go into their original boxes. Everything else should be packed into the smallest boxes that will fit every item of one type, and any gaps in the box should be filled with packing paper, bubble wrap, or other cushioning. Tape up and clearly label the boxes

 when you're done.
Moving Your Makeup
Once everything is securely packed, there are just a few things left to consider.
Flying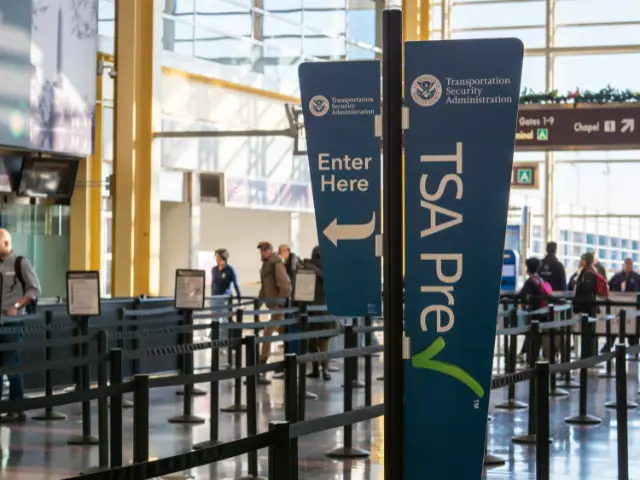 If you're flying to your new location, make sure that the essential items you have with you are in the appropriate bag and meet TSA requirements. Powders can travel in either a carry-on or checked bag, while liquids should be in a checked bag unless they are smaller than 3.4 ounces and fit in a quart-sized Ziploc bag.
Driving
In your car, trailer, or moving truck, pack your boxes of makeup so that they won't move around much during the drive. If you're moving during the summer or expecting hot weather on the journey, try to keep them out of the sun and in a cooler spot so nothing melts or is damaged by the heat.
Unpacking
When you reach your destination, take just as much care with unpacking as you did with packing. Treat your makeup boxes gently and be patient in unpacking them. Any breaks or spills that did happen during the move will be much easier to clean if you are slowly unpacking items one at a time.
Keep things as organized as possible to make your next move more efficient.
Final Thoughts on Packing and Moving Makeup
With a few precautions, you should be able to move your full makeup collection without any damage or mess. Make sure you consider all aspects of the move, including what vehicle your items will be travelling in and what the conditions will be like, so that you can prepare your makeup accordingly.