Moving out, whether it's out of your parent's home for the first time or if you're just moving from one home to another, can be extremely stressful and one of those stresses is definitely the expenses involved.
Hiring a moving company or a rental truck, buying packing supplies, putting a down payment on a new home or security deposit on a new apartment – these are all moving costs that can add up really fast.
If you're trying to move on a tight budget, you're going to find yourself looking for any and every way possible to save a few bucks.
Keep on reading to learn how to save money while relocating.
Best Tips For Moving Out on a Tight Budget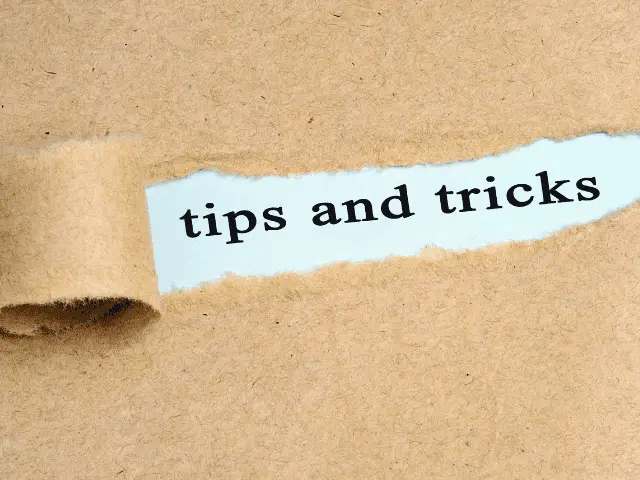 Moving out involves a lot of expenses, like paying for the movers, paying security deposits, and even skipping work to pack your stuff. But there are some expenses that you can control and cut down if you're trying to move out on a budget.
Here are some steps that you can follow to save money while moving out.
Plan Ahead
Planning ahead saves you a lot of hassle. It's the best way to avoid some of the stress and anxiety that you'd typically feel while moving out, and it can also help you save money.
When you plan ahead, you can have time to shop for the right moving company. You can cost compare and not be left picking amongst the companies not already booked.
You can also have more time to plan your move, so you don't have to pay extra for an urgent service.
Avoid The Hot Season
Believe it or not, moving out doesn't cost the same all year long.
Most people choose to move out in the summer because it's easier to pack your stuff in warmer weather, you'll be wearing light clothes, and you can move freely, and still feel assured that it won't rain or snow while you're leaving your boxes outside.
Many people also find it more convenient to move out during their kids' summer vacation. They can also get their annual leave off work and have more time to pack and unpack their stuff.
However, if you can be flexible with your moving-out plan, doing so in winter can save you some cash.
For starters, the moving company won't have a lot of moving out requests to fulfill, so you'll be able to get an appointment faster.
Moreover, because there isn't a lot of work, your movers might offer you a special discount, or you might be able to negotiate one. (more on negotiating a better deal in a second)
As a matter of fact, moving out in winter gives you a better chance at finding a good place to relocate. Landlords usually have a more challenging time finding tenants for their places in winter. This will allow you to negotiate the rent and the money you pay for the security deposit and utilities.
It's also true when you're looking for a home to buy because people are less likely to sell their properties in winter.
Price Compare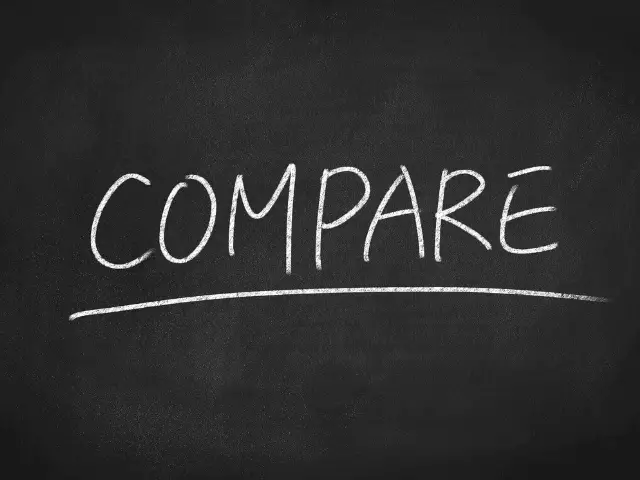 Whether you're hiring a moving company or renting a moving truck or PODs, you should always price compare. Here is the process I've used over the years and have saved thousands of dollars using this method.
Go online and price out every service and make notes on each one. Once you've found the best price (let's call them Company A), call the other services and ask if they can beat that price. In my experience 90% of the time someone will (let's call this company, Company B).
Then, take the new best price from Company B and call Company A and ask if they are able to beat it. I've had a 50/50 success rate on this one.
I've never not saved money doing this and generally it's a couple hundred dollars.
Now, I know some people are not really comfortable bartering and negotiating, but that's not what you need to do at all.
Just ask.
If they say no, tell them thank you and then reach out to the next company. I do zero 'bartering', I just ask.
If you're really trying to save some money moving on a tight budget, this is probably the best piece of advice I can give you.
Go Through Your Old Stuff
Doing a proper evaluation of all of your possessions can both make you money and save you money.
First, you can make a good bit of money by selling some things that you don't really use or just not fit your new place well.
Second, by reducing the amount of stuff you now need to move, you may be able to save hundreds of dollars by being able to rent a smaller truck.
Stick to the Necessities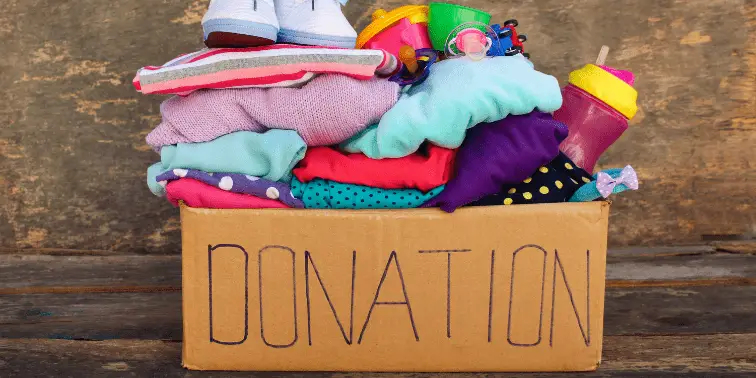 When you get an estimate for your moving process, the cost depends on the overall weight of your belongings, the distance you're supposed to travel, and the extra services you ask for. While you have no control over the distance, you can get rid of a lot of stuff that won't serve a purpose at your new place.
Decluttering should be on top of your list, so you can decide on the things that need to be thrown away. Your moving is a chance to pack only the things that you actually need, and you might even get better deals with buying new and better stuff.
However, decluttering and getting rid of the old can be emotional. This is why you need to remind yourself that you don't really need this stuff. You can keep only some of the souvenirs that hold a special emotional value.
Go through all the forgotten things in your cupboards and boxes. There are a lot of old books, children's toys, magazines, and old clothes that might have been lying around for years.
It's a good way to throw away the old things that won't serve a purpose when you relocate, and you can donate or recycle them. You can also sell the stuff you don't use and make some money because someone else will find it useful.
By moving out with less baggage, you'll also save space in your new house.
Take Your Time to Decide
Even if you've moved out before, every relocation plan is different. Taking your time to decide on the right moving-out plan will help you save money and effort.
If you're not moving far away, you can consider moving out all by yourself. You might have to ask your friends and family for help, but eventually, you'll save the movers' fees.
Of course, this depends on a few factors. For example, moving house appliances can be a nuisance. This means that this plan will work if you don't have to worry about relocating your fridge, washing machine, or stove.
If you're hiring professional movers, take your time to evaluate their performance. You don't have to sign a deal with the first moving company you come across. Instead, make sure that you've checked reviews and feedback to guarantee the quality of the service you're paying for.
Just because a company is offering a cheap rate for moving your stuff doesn't mean that it's the best option. You need to check other factors, like the nature of the services and guarantees this company offers against damage.
You should also ask about the time frame the movers are supposed to take to have all your stuff moved from one location to another.
For example, if a company doesn't have any restrictions on the items moved, it'll be a better option than a cheaper company that prevents you from moving most of your stuff. You should also check if the company will only offer moving services, or the workers can also help you with packing your stuff.
Get Your Own Boxes
The cost of moving out is dependent on the price you're paying for individual items and services. While most companies offer a flat rate, there are a few details that can make your moving process so much more expensive.
In most cases, moving companies will rely on the fact that you don't know how to pack your stuff, and they're scattered everything around, so you won't be able to pack them on time.
But by getting your own boxes and going through your stuff on your own, you can significantly decrease the rate you're paying for the moving-out plan.
You can start by asking your colleagues to save up office boxes for you. People will be happy to free up their office space and get rid of these unused boxes, and you'll have enough boxes to arrange your stuff.
Find Ways to Finance Your Moving
In most cases, your employer won't directly pay for your moving, but there are some different expenses that they might indirectly pay for.
If, for example, you're moving close to your work, you might ask if you can get an accommodation allowance. Your employer might also pay for the gas if you move for a long distance.
You can also ask if you're eligible for a bonus or a raise. In some cases, all you have to do is ask, especially if you've been performing well and achieving your target at work.
You can also think about your other skills and talents. You might be able to make some extra money by offering your services. There are a lot of side-hustle jobs that you can explore to secure some money for the move.
Although borrowing money isn't the best way to get money, sometimes it's the only option.
Ask your family and friends if they can loan you some money, and see how and when you can repay the cash. You can also get a credit card for a good offer with zero or little interest. This will take away some of the financial stress you're bound to feel when moving out.
Even if your friends can't lend you money, you can ask them to see if they can help with the process of moving. For example, they might be able to move some of your stuff, which allows you to cut down on the money paid to the movers.
Go Through Your Utility Expenses
As you're moving, you might have to go through all your utilities because you don't want to end up paying for something that you're not using anymore. When you first moved to your place, you probably paid for a lot of stuff related to your children and family situation.
For example, you can see if you still need to pay for special cable services and get a new bundle.
You can also spend some time staying with your family or friends before moving to a new home. This will help you manage and close your utility account at your old place.
You won't have to pay for electricity or gas temporarily, as you're spending the day at work and the night at someone else's place. You can also use this money to start paying for your utilities at your new place, so you can arrive to find hot water and electricity.
Final Thoughts
Moving out can be an expensive process, but there are a few things that you can do to cut down the costs. Start by planning your moving way ahead to manage your expenses and see where you can cut down the expenses.