There are many stressful times in our lives. Moving day is one of them.
When you are looking to move homes, there are many things that you need to think about, and juggling all these different aspects of moving can be super stressful. Not only do you have to think about the legal purchase of your new property, and informing all the necessary people of your move, but packing up and moving all your stuff is stressful too!
It is a lot of stress to take on, and we would love for it to be so much easier.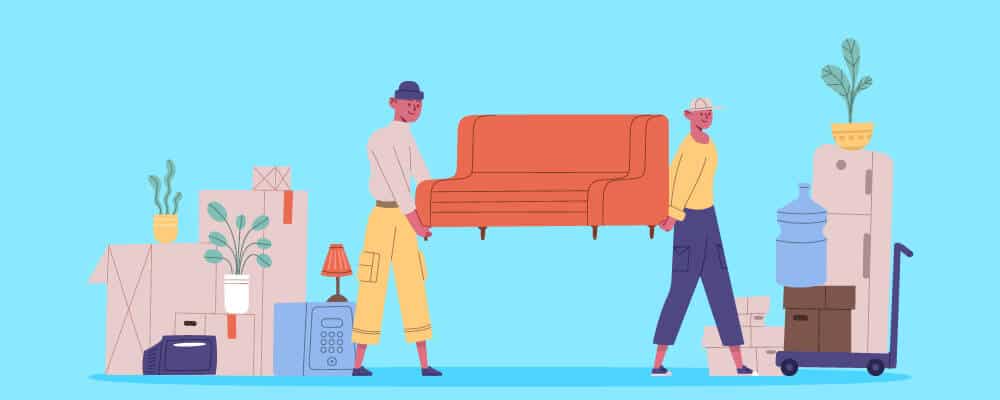 But, how can you make such a difficult and stressful time of your life easier? Well, I am sure you can guess that organization and planning ahead are all part and parcel of what can make your moving day less of a stressful day.
We all love the excitement of moving, don't we? It's not all stress. There is something exciting and brilliant about moving, knowing we get to start our lives again somewhere new, we can redesign our homes and lives. It's exciting to know that we are approaching a new time in our lives.
If only doing so wasn't so laden with so much that needs to be done in such a short span of time.
Even though it is super stressful, planning and preparing can give you the help you need to make it less of a stressful experience, giving you more room to be excited about your new home.
Today, we will tell you everything you need to know about how you can do this.
How To Plan And Prepare For A Move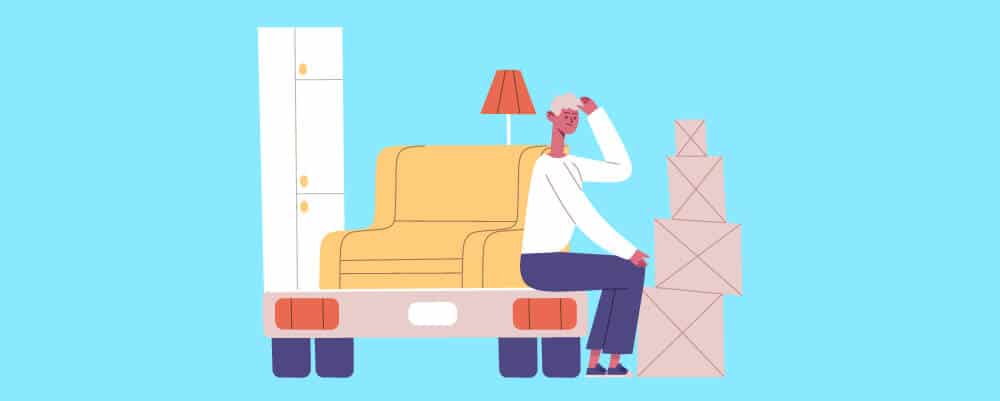 Planning and preparing for a move is more than just writing down a basic to-do list. It is not like packing for a holiday, you need more than a to-do list.
Preparation and planning will ensure that each thing that needs to be done, gets done on time, and helps to protect you from ending up in a mad rush at the last minute because you forgot to do something.
There is a laundry list a mile long of things you need to accomplish when you are moving, and this can be very overwhelming. However, with the right planning and preparation, you can check all of the items off of your to-do list and still have a little time to kick back, relax, and take a breather.
Create a plan, whether you make a to-do list, or simply write down a step-by-step guide of what you need to get done each day. I would suggest starting on a Google Sheet on your computer. This way you create a master sheet with tabs for everything from packing lists to utility info.
So, before you jump in head-on, the first thing you should do is create a plan to ensure you keep your move on track. This will help to relieve at least some stress, and it will help you to get through the next few weeks without too much frustration and trouble.
So, we will give you some information on what these things you include in your plan should be.
Things To Do Before Moving Day
Remember that you will have a ton to do, your mind will be all over the place as you juggle so many things that need doing. However, you cannot forget the vitals. Your mind might be on packing and ensuring you have all of your stuff packed up, as well as closing the deal on your new property.
However, you need to remember other things too.
You need to notify your utility companies and your insurance providers. Let them know the date of your move so that they can discontinue your service at the current address, and let them know your new address, so they can post you a final bill.
Take a meter reading before you leave on your moving day. You will need to pass this on to your suppliers for them to send you your final bill. Take a note of this yourself, so you can confirm this when you receive your bill, even if you just take a photo on your phone.
Make sure that you are coordinating with your landlord about your move out date and anything that is required of you to make sure you receive your full deposit back.
Don't forget to forward your mail as well, inform people of your new address, and update your address on places you regularly shop, your bank, and so on.
You should plan your moving day journey. The last thing you need on your moving day is to end up getting lost. You should therefore plan your journey the day before, make sure you leave plenty of time before you leave, giving yourself an extra 30 minutes at least.
It is also wise to ensure your vehicle is in perfect condition, ensure your tires are fully pumped, you have enough oil, plenty of gas, and make sure you have car snacks too. Check the traffic beforehand, and keep an eye on traffic warnings.
Consider the journey for both you and your moving company (if you are using one) and they will be using a truck and this truck certainly won't be fond of a route with many sharp corners or low bridges.
It is always worthwhile doing a test run a few days before to understand what the route is like.
Speaking of moving companies, if you do use one (we will talk more about this later), check to see if they will disassemble and reassemble any furniture. If they do, make sure that they arrive with enough time and equipment on the day of moving, so everything is done in a timely and successful manner.
You should also take on another service, getting your appliances professionally disconnected. Your moving company may not be able to provide this service, so get in someone else who can do this for you.
Also remember to clean up your house too, and prepare an overnight bag with your essentials. Ensure you know where your garage keys are and gather all your important documents together in one place.
It is best to sort out your essential documents sooner rather than later. It is so easy to forget about them and then suddenly you panic because you haven't seen your passports, driving licenses and wills. Do this first, set them aside in a clear space and keep an eye on them.
Finally, organize boxes for loading, there are different methods for this, but our favorite one is by room. Color coding and cross-referencing is a great way to do this.
Know Your Budget
Another thing that will be more significant in your move than you may currently realize is budgeting

. Sure, you are probably already thinking about finances because you just bought a house, right?
But, finances in moving are more than just the purchase of your new property. Moving in itself can be very expensive. There are fees left, right, and center when you move. Changing your address can cost a lot of money, and then you need to purchase items to help you in your move, boxes, and packing materials, hiring a moving company, and the gas money for the move itself.
There is so much to prepare for financially.
So, you need to decide on a moving budget as soon as possible, and include all of your moving costs in this. This is about how much you'll need post move, for things such as furniture and repairs. And always keep proof of all moving expenses and store them neatly in a moving folder. You never know when you might need this.
Schedule Your Time
Time management is something many of us boast of on our resumes, however, moving homes really puts this skill to the test and shows us who is telling the truth about this on their resume and who is fibbing.
Preparing for your move is also about preparing for potential upheaval. Even once you have found the best time for you to move, you have found your commute route, the best time to travel, and have planned out every other possible aspect of your move, life happens, and chaos ensues.
The trick is to plan the unplannable, expect the unexpected, and always have time to spare just in case.
If you plan your whole day down to the minute, a single minute delay on the highway will mess up everything. Leave with time to spare, so that way even should dinosaurs rise out of the concrete and consume half the highway, you will have time to deal with that bizarre scenario and still be on track.
Okay, yeah, that is not likely to happen, but you never know when there may be a crash on your route, slowing traffic down to a standstill, or if there might be road construction, or a diversion. We never know what could possibly happen on the day, so giving yourself plenty of time is a good idea.
Grab everything you need, take plenty of water, and snacks with you, take a shower and do your workout before you leave (maybe not in that order though). Do everything you can to take care of yourself and ensure you are prepped and ready for anything that might happen on move day.
This is also why you should take an overnight bag, just in case. On the chance you get held up and do not have as much time as you planned to unpack when you get to your new home, having an overnight bag will ensure you can still live comfortably through that first night, even if all you have is a single chair set up.
Should You Hire A Moving Company Or Do It By Yourself?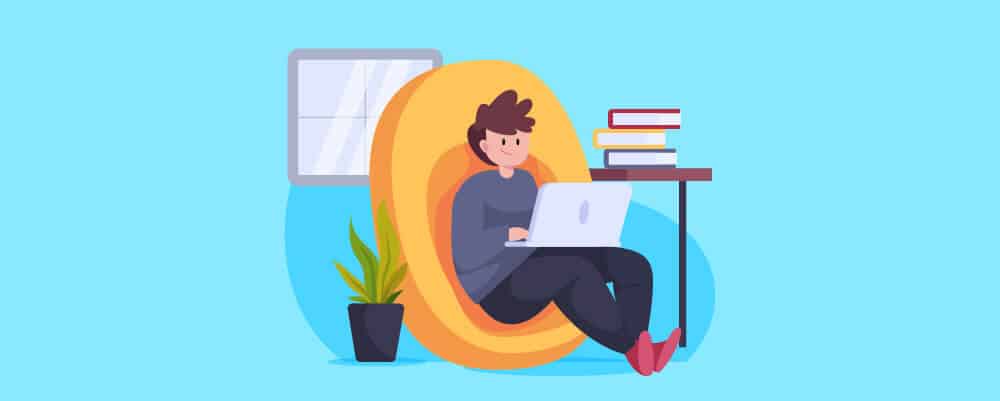 We have mentioned this briefly before, but let's talk about this properly. For many people, hiring a moving company might seem like an unnecessary expense, however, they do have much to offer.
Moving companies

are not just there to drive from one place to another. These are professionals, and they have techniques. They will pack up the truck in a way that is logical and easy. It will also protect delicate items during the journey too. Many professional movers may also dismantle furniture for you so that it better fits in the truck.
While it is an extra expense added to an already expensive experience, it is one that you should take advantage of. Yes, you could decide to just hire out the truck and do it all yourself.
Yet, if you pack things in the truck the wrong way, you could end up with some issues on the journey, or you might find that not everything fits in.
Professional movers are pros at playing Tetris with your belongings, and they will always ensure that everything that needs to fit in the truck, ends up fitting in the truck. It takes the stress off of you at getting everything in the truck the right way and getting your tricky furniture in perfectly.
All you need to focus on is that everything is where it should be, nothing is left behind, and that the journey goes well.
We do recommend choosing a moving company. Although make sure you hire quality movers, while it might cost a bit more to hire the best moving company locally, it pays off to do so. Remember, you pay for what you get.
Creating A Timeline And A Schedule For Moving Day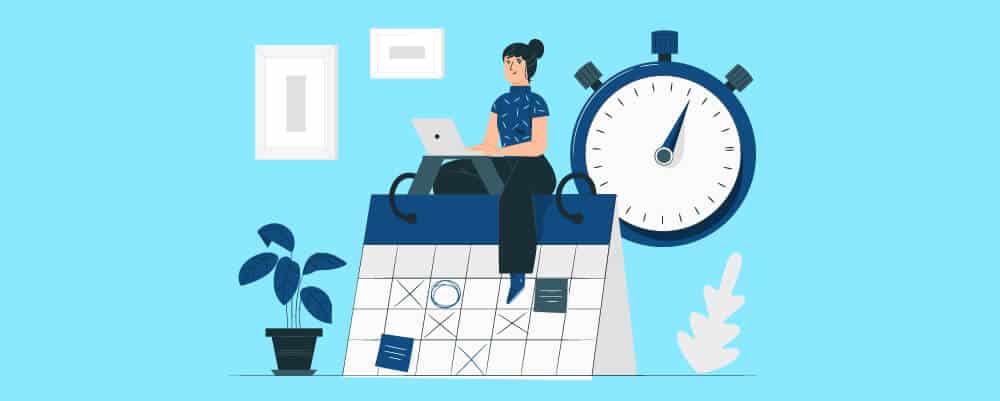 We've spoken a fair bit already about how essential it is to schedule and plan for your moving day, but we will talk a little more about it here.
Moving is complicated, and there are so many steps you need to take. To help to keep you on track, you need to craft yourself a moving schedule and timeline with all the tasks you need to complete each day or week to ensure that you are ready when the moving truck pulls up outside.
Let's give you an example.
8 Weeks Before You Move
At this time, you need to get organized. Actually, this is when you should be reading this! You should set aside a folder or file where you can pop all your moving related paperwork.
Dedicate a notebook as your moving notebook too. Stationary lovers will revel in this period of moving planning.
You should also start sorting, decide what things you will keep, discard and donate. If you are moving to a smaller location, you will need to be more aggressive in your decision-making.
Now is also the time to be researching moving companies. Go online and check which ones have great reviews, ask friends and family for recommendations. You can take a couple of weeks doing this to research, but do not wait around too long, booking slots won't stay open forever.
7 Weeks Before You Move
Get your supplies in now; your boxes, tape, markers, and bubble wrap. You might want to start wrapping up your bits and bobs shortly, so getting these in now means you can progressively pack.
This is also the time to plan a garage sale for the things you no longer want. It's a great way to lighten your load and gain some extra cash to help you through the moving process, too!
6 Weeks Before You Move
If you have kids, now is when you need to tell their schools of the move. Get copies of their school records and check into the enrollment process at schools near your new residence. Similarly, you will want to contact your doctor for copies of your family's medical records.
5 Weeks Before You Move
Now is the time to book that moving company. You should have had a preferred mover by now, and you pick the one that makes you feel most confident. Confirm the date, time, and details with the mover.
4 Weeks Before You Move
Start packing up non-essentials if you haven't already, and do not forget to label boxes. Now is also the time to start the process of closing out utility services at your current residence and getting utilities set up at your new home.
If you are moving from a rental property, then this is also the time to let your landlord know, and find out when you can get your security deposit returned.
3 Weeks Before You Move
3 weeks before you move is the time when you should start using up food items you do not want to take with you. Plan ahead and try to empty out your freezer by your moving date. The same goes for your pantry, consume everything that is already open, and if you do not want it, donate it to a homeless shelter.
With pets and plants, now is the time to make arrangements to get your animals and plants to your new home. You should also change your address, you can do this on the USPS website, notify your banks and credit cards/ lenders of your new home address.
If your current residence is covered, then check with your agent to transfer the policy to your new home.
Do not forget to have your car serviced as well, especially if your move is a big one, and you will have to travel a fair distance. You should also contact your car insurance provider about transferring your policy.
2 Weeks Before You Move
At this point, it is time to start boxing up most of what you can. You need to be sure to label everything so that the transition into your new home is smooth. As you do this, you should carefully coordinate your valuables.
If you have jewelry or heirlooms, sequester them from the main move. You want to avoid having your valuable items mixed up with other placed items. Keep them somewhere safe, and transport them yourself.
Think about the place you are moving into, and arrange to have it cleaned if needed. You should also properly dispose of any items that cannot be moved, this means anything like paint, propane and cleaning materials.
1 Week Before You Move
Double check everything, including the date and time of the move, as you get closer to the date. You should also prepare an essentials' kit at this point, preparing any items you will need right away, and remember that this needs to come with you, not be packed on the truck.
1 Day Before You Move
Ensure that you have those important documents

on hand and safely kept ready for tomorrow. Do not forget to clean out your empty fridge and freeze, and check your cupboards and pantry for open food items.
Moving Day
Work with your movers on the day of the move. Help your movers by identifying fragile or large items right away.
Be there when they load the truck, as you are responsible for verifying that they loaded everything on board. You need to coordinate and answer questions. Sign the bill when you are satisfied that everything is accounted for.
Before they move off, do one more sweep to check that nothing has been left behind.
Getting Started And Completing The Move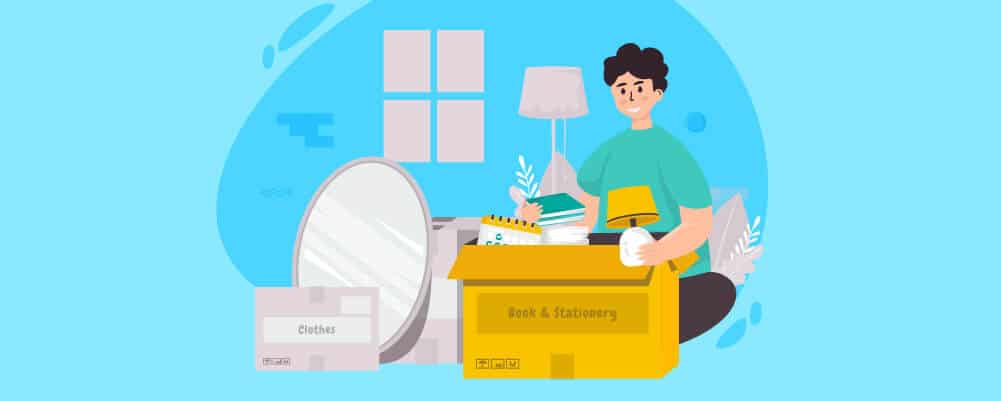 Moving is a big project, and big projects are often hard to navigate. We can be confused about where we should start to tackle everything and how to know what we should do first.
For many people, it is the worry about what needs to be done first.
One of the best ways to manage your move and create a schedule, like the one we showed you above, is to write down all the dates for when everything needs to be done and how long it will take. Doing this will give you a better picture of what and how to prioritize each thing that needs doing.
One of the best ways to start off is by deciding what will move with you and what will stay behind. There might be some items which you do not need anymore, or that may not be work moving with you.
You can put things into storage if you may need them later, or you may donate them or even have a garage sale. Whichever it is, sorting out these things can take some time, so it is always worth this being one of the things that you start off with as you plan your move.
How To Sort Items And Decide What To Pack
Speaking of deciding what to pack and what to leave behind, let's get a little more in detail about this because it's more complicated than we originally thought.
It's a very important step to take when you are moving home, as making the right decisions can save you hours of valuable packing and unpacking time.
However, that is not all, packing nothing but the things you like, want, and intend on using in the future can also help you to save money. Avoiding taking unnecessary things with you can lower packing expenses and transportation costs too.
This is a simple decluttering of your home, and it is 100% necessary when you are moving homes.
Inventory Your Home
The best way to choose whether you should take or leave an item is to ask yourself some questions to simplify the decisions and prevent any hoarding of unnecessary objects.
Creating an inventory of the things in your home may sound like a daunting task, but it need not be. You might think you know everything under your roof right now, but chances are you may have forgotten a few things. We often come across things we forgot we still had.
So, go through your home, and note the item's description, condition, cost, and sentimental value, as well as anything else that you may deem to be relevant.
Later on, all of these notes will help you to decide the fate of each and every item in your home.
You can actually find mobile apps now which will help you to inventory your home, keep you organized from beginning to end and help you to calculate moving costs- there really is an app for everything these days.
Create Separate Inventory Piles
Once you have done that, you can start to make piles

. This is probably easiest done room by room.
Firstly, you will have your 'Take' pile which will consist of essential items to pack into your 'open first' box.
Then valuables such as jewelry or collections, high-quality furniture, expensive electronics, important documents, artwork, pictures, paintings, and decor, musical instruments, and sentimental items.
The 'Take' pile is made up of any household items that you consider to be practical or valuable.
Then there is the 'not so sure pile' which will likely consist of old furniture, as sometimes lugging a great big piece of old furniture to your new home is more expensive and exhausting than it would be to get a new one.
Clothes are also often in the 'not so sure' pile. We typically forget the clothes we have and end up with many more than we thought. A good rule for this is 'have I worn it in the last year?'
Books, DVDs and so on often make it into this pile as well.
Then you have the 'ByeBye' pile. It will include items you have not used in a long time, rarely used, or items you simply grew out of. Always remember that one man's trash can be another man's treasure, so feel free to run a garage sale, or donate these items.
Flammable, corrosive, and explosive items cannot be packed when you travel, so cleaning or dangerous products like these also make it into this pile too.
Getting Rid Of Stuff You Don't Want To Move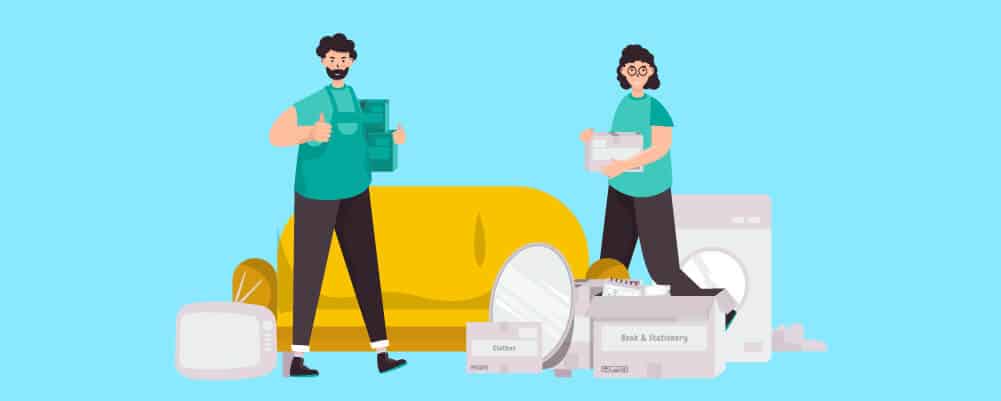 When it comes to getting rid of stuff you do not want to take with you, you need to find a place to put them.
For things that are in great condition, you could have a garage sale, or you could use the many online selling platforms to do so. Shpock, eBay, and Facebook marketplace are all valid options, and there are many more.
Do not forget that what you cannot sell, you can always donate to charity too. With DVD's, Books, and CD's there are companies that will give you money for these items as long as they are in usable condition.
Selling items that are in good condition but that you do not want any more works out well, as it can provide you with much-needed extra cash towards your move. If you sell enough you could possibly cover half the moving van costs just by selling old stuff you do not want (although it is unlikely, it is not impossible).
The Packing Supplies Needed To Pack Your House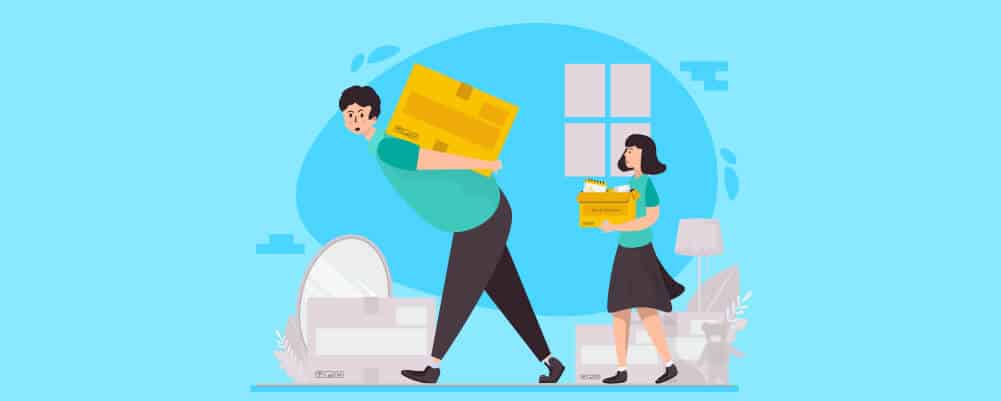 Finally, we have spoken so much about how to schedule and prep, as well as how to properly clear out your home as you prepare to move, but we have skimmed on one particular topic. Things you need to get before you start any of this.
One of the first things you should buy is supplies for packing. There's no use in starting any part of the packing process without packing materials.
First, you require boxes

. You can get free boxes for lightweight items, but not all boxes are created equal.
You will want a wide variety. Of course, if you are the type of person who buys off of Amazon a lot you could surely save some of these boxes and use them. But unless you spend a huge sum of money they will not be enough so purchase suitable boxes, and do not forget, you may need specialty boxes for items such as your TV, or dish sets.
We estimate that a studio apartment will need a total of 20 boxes ranging in size, a 1-bed apartment will need 32 boxes ranging in box, a 2-bed apartment will need 50 ranging in size, a 3-bed house will need 92 boxes, and a 4-bed house will need 126.
Do not forget bubble wrap, a marker and tape too!
Summary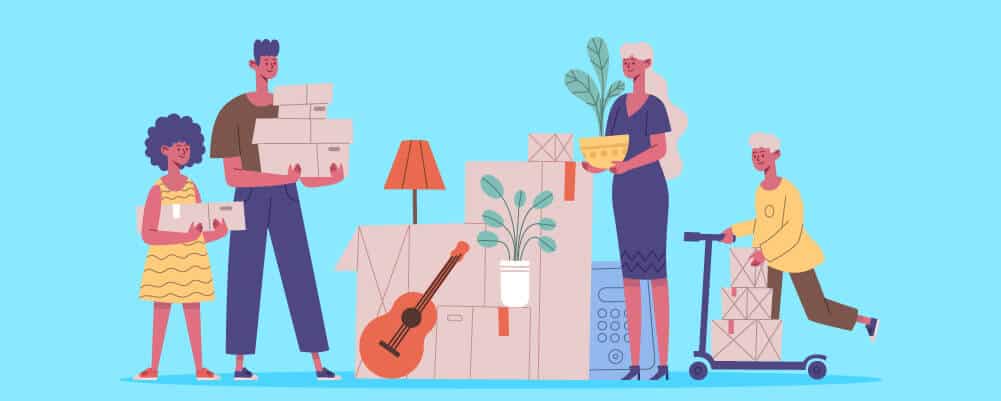 Moving your house is one of the most exciting and stressful things a person can do. But it needs not to be as stressful as it is. With plenty of planning and forethought, it can be a really enjoyable experience.
The bottom line is to always make sure you plan ahead and give yourself extra time to do everything. And, of course, enjoy your new home too!