So, you're moving far away and want to figure out the best way to move. Should you choose a PODS moving container (which stands for Portable On Demand Storage) or a do-it-yourself U-Haul truck?
There are multiple considerations that go into play when deciding between a moving container and a moving truck. Your location, storage needs, timeline and budget all play a factor and I'll go over which choice fits better for every situation.
Overall, PODS is the best choice for most long-distance movers because of its flexibility, and hassle-free transportation. While a U-Haul truck is cheaper, PODS offers simplicity that most long-distance movers crave.
However, there are certain situations where U-Haul is the way to go for long-distance moves. Let's find out what the best choice for you is!
U-Haul vs PODS: Locations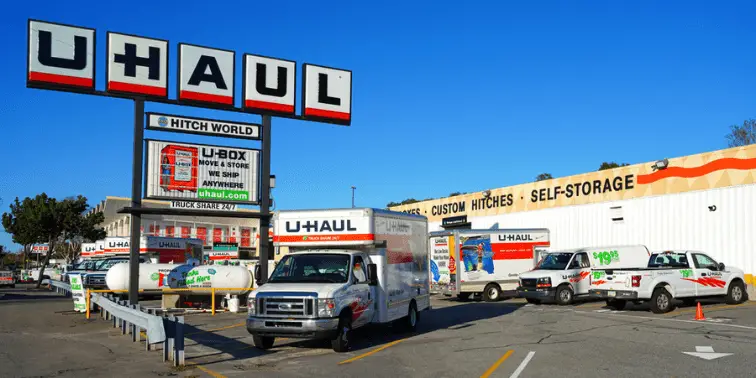 Available locations are the first thing to check when making a decision between U-Haul and PODS. After all, if you don't have availability where you live then there isn't really much of a decision to make.
U-Haul has over 21,000 locations across the US in all 50 states. This is by far the most of all rental truck companies. If you decide to go with U-Haul there is an extremely high chance there is one convenient near you. It's actually more than likely you'll have multiple locations to choose from.
PODS is available in 46 states across the US, so they also have a large reach when it comes to availability. Exact locations aren't as important because PODS brings the moving container to you. You don't have to worry about picking up and dropping off at a location as you do with a moving truck.
Keep in mind though that just because you have PODS available in your area, there is a chance they might not be able to drop off a container to you. They deliver their moving containers via semi-truck and then with their patented 'POD-zilla' moving device.
You need to make sure you have the proper space available including a relatively solid and flat surface for them to be able to drop your moving container off onto. They can accommodate most situations, but I wouldn't recommend waiting until the week of your move to find out for sure. When in doubt make sure to confirm your drop-off spot with PODS.
Ultimately, you can find out whether PODS ships to you on their website or by calling a representative.
U-Haul vs PODS: Storage Needs
Another important consideration is whether or not you will need to store your items before moving into your new house. For instance, there might be a gap between when you're moving out of your current home and when you can move into your new place.
With PODS moving containers, once you pack up your things in the container you can store them in that same container indefinitely, either at your new house, on your current driveway or at a PODS' storage center.
Unlike PODS, U-Haul does not have the same storage capabilities. You can't just leave your stuff packed up in the moving truck until you're ready for them.
If you rented a truck from them and are not ready to move your things into your new home, you must unpack the truck into a storage unit, and re-rent the truck at another time.
U-Haul vs PODS: Size Options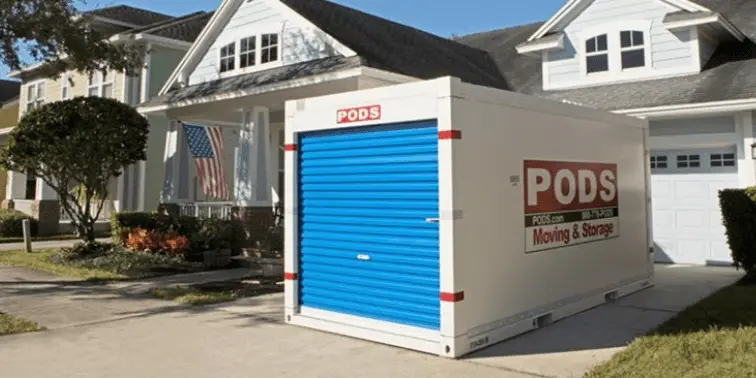 No matter how big or small your home is, there is a Uhaul moving truck or PODS storage container that will be able to accommodate your needs.
PODS come in three sizes. The large containers are 16-feet long and is "ideal for a 2-bedroom home, or up to 1,200 square feet," according to their website. This size is comparable to a 20-foot truck from U-haul.
The medium size moving container is good for 500-800 square feet of living space however it is only available for short-distance moves.
Finally, the small PODS container is good for 500 square feet or less and is comparable in size to a 10-foot truck.
For those with a larger home, it may be necessary to rent more than one POD. The last time we rented PODS containers we got a large and a small container.
It worked out perfectly because we had the small moving container delivered first and filled it mostly with boxes that we wouldn't need over the last couple of weeks. This not only cleared out some space but also allowed us to break up the loading process a bit.
U-Haul offers 6 moving truck sizes, including its pick-up truck. The largest truck is 26 feet long and the website says it is a perfect size for a 3–4-bedroom house. We've also used a 26-foot truck from UHaul and it is absolutely massive. It swallowed up our 3-bedroom home with a little room to spare.
You can also haul additional stuff by attaching one of their trailers. The largest cargo trailer is 6 feet by 12 feet – larger than the small size POD. U-Haul trucks are also able to tow your vehicle behind so that everything arrives with you.
U-Haul vs PODS: Pricing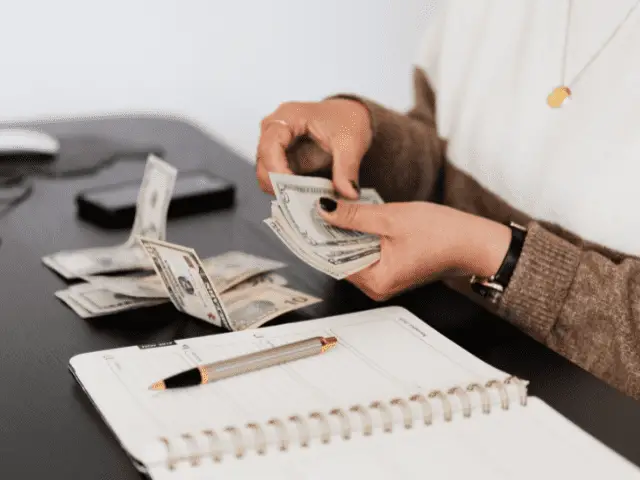 PODS moving rates long distance is based on several factors, including the number and size of your containers, distance, time frame, and season. The time frame is calculated on a month-to-month basis.
So, if it takes you six weeks to move, you will still be charged for two months. The benefit of this is you can use PODS for an indefinite amount of time if you need temporary storage, paying month to month.
I reached out to PODS to get a quote for a 2000-square-foot home, moving from Atlanta to Philadelphia.
It was suggested for me to get two large storage containers. The quote came out to just over 7700. This includes PODS dropping off your moving container, transporting and delivering it to your new address. This also basically rents the container for you for a month so you can use that time as storage if needed.
U-Haul pricing systems are straightforward. For long-distance, one-way moves, the rate is determined by a combination of truck size, point of origin, destination, and the date of the move. The price includes an allowed mileage and a set number of days to complete your move.
U-Haul calculates the estimated amount of time needed to complete your move and charges for those number of days. This is generally 4 to 5 days, depending on the distance of your move. You also get a set amount of miles with your rental, but it is generally a generous amount to get you to your destination.
Renting a U-Haul moving truck is much cheaper than a PODS container.
For the same hypothetical move from Atlanta to Philly, on the exact same dates, the cost for a truck was just over $1600. That's not including insurance which I could have added for roughly an extra hundred dollars. It's also not including gas either. With current fuel prices, the gas would cost an extra $350 bringing the grand total to around $2000.
Related –> Check out our Moving Truck Gas Calculator to find out how much gas will cost for your move.
This still makes the cost of using PODS containers almost four times as expensive as UHaul! If you're moving on a tight budget, it's hard to make a case that a moving truck isn't your best choice.
U-Haul vs PODS: Convenience
Convenience is where a moving container company like PODS truly shines. Yes, pods cost more and essentially what you're paying for is convenience.
First and foremost, with a moving container company, you don't have to drive a 26′ foot truck. If you're not used to driving big trucks like that it can be quite an intimidating experience. Especially if part of that journey is going to place you on tight city streets.
This also means you don't have to pick up or drop off a truck rental either. This isn't always entirely inconvenient, but the less I have to drive a giant truck the better.
Not having to drive the moving truck also frees you up to drive your personal vehicle. Otherwise, your choices are to tow your vehicle behind the truck (not fun) or to have someone else drive your car for you.
Next, the one-month window that you're given with a PODS storage container takes some stress out of moving day. Instead of having to cram the moving process into three days, you can spread it out. Have the container delivered a few days early and give yourself extra time to get it loaded.
Then, once it's dropped off at your new home you can take a couple of days to unload it as well.
Your Best Choice
So which moving company is better?
Ultimately it comes down to availability, cost and convenience.
If both are available in your area and you're on a budget then I would suggest opting for U-Haul.
If you have the ability to pay extra for a more convenient, less stressful moving experience – PODS is a great option.
Also, keep in mind that in most areas there are other moving truck and moving container companies that you could price check too!
Now that you have all the information, all that is next is to book your dates and start packing! And if you need packing tips along the way we have guides to help you pack almost anything you may have in your home!
References:
https://www.pods.com

https://www.uhaul.com

AAA Gas Price Averages