No matter the reason, there may be some culture shock when you move from a big city to a small town. This is especially true if you spent your entire life in a big city. Both locations have pros and cons, depending on the lifestyle you are looking to live.
Most certainly, small towns move at a slower pace compared to the big city and there is a lot more open space.
Bigger cities are full of amenities to meet all your needs and desires.
In a small town, you will need to find the places to buy all those wants and needs. This article is not here to convince you that small towns are better. It is simply here to help you in this transition of all the advantages and disadvantages of small-town life.
A smaller town will give you the opportunity to be closer to nature. Also, the lower population will make you feel more like a community. Small towns typically have long histories, with generations of families living there.
However, your options for homes, shopping, and other necessities will be limited. Cost of living may be affected by this lack of options.
Whatever your reason for this move, as someone who has lived in both the biggest of cities (Philadelphia, Miami) and the smallest of towns (I grew up with one red light), I am here to help you. Here are 11 tips for your move from the big city to the small town.
Moving To a Small Town Tips
1. Understand the Changes in Your Life
Lack of Shopping Diversity
In smaller towns, there are fewer stores for you to choose from. This stands true for material items like clothes and grocery stores. For those who have expansive food needs or desires, you may be hard pressed. While big cities are diverse in their food options, like organic or vegan

, it may be difficult to find these options in a smaller town.
Stores cater to the demands of their customers. Over time, you could work with the grocer to gain more diversity, but this will take time and effort.
For clothing or other household needs, you will be limited to the number of stores in the surrounding area. You may need to take a longer commute to a larger town to find exactly what you need.
Restaurant options will also be limited. If you regularly eat out, you will probably find some great local joints. Keep your mind open and try what your small new town offers.
After all, we live in a time of online shopping. So, if you cannot find what you need, you can always find it online and ship it to you.
Slower Shipping Times
That being said, when you do order items, they will take longer to arrive. When I lived out in the country, it added at least a day to our delivery times. Once you adjust to two-day shipping changing to three-day shipping, you will be fine.
Even as times change, small towns and rural areas see less package traffic. There are also fewer drivers to deliver packages. If you plan to ship your belongings in your moving strategy, you will need to account for this delay.
Less Availability of Services
There are many services we use throughout our lives that are not the purchasing of goods. Medical professionals are significantly sparser in smaller communities. For larger medical issues, you will probably need to find a specialist in a larger city and commute to them.
You will have fewer choices for mechanics, hairstylists, and other services. You will also find fewer options for internet services. Generally speaking, most of us use the same services and word-of-mouth reviews are great in small towns.
2. Find the Best Place to Live
Though you will have fewer options, rural areas still provide both rental and purchasing options for homes. Connect with a great local realtor to help you find the right spot. A properly trained realtor will listen to your needs and explain the local area to you as well.
We all look for different things when choosing a place to live. Some prefer to be close to Main Street while others want ample land.
Even though a small town is small, there are still neighborhoods that are best for you. Working with an expert and performing as much online research as possible will help you make the right choice. Finally, there is no method that beats visiting your new town in person.
3. Consider Buying a Car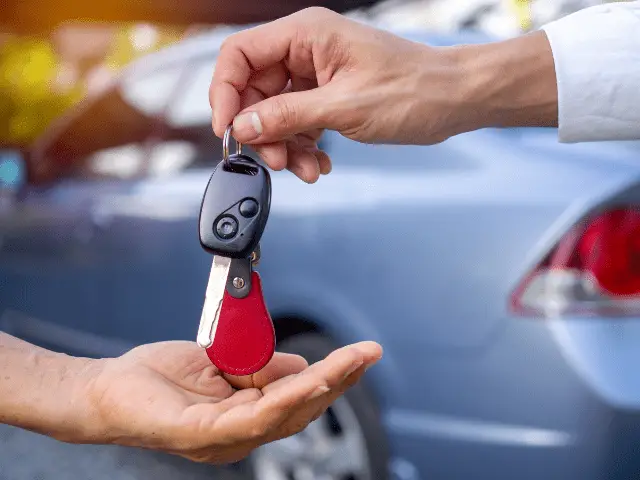 Many metropolises thrive on public transportation. Living in these areas, you rarely need to have your own mode of transportation. Rural areas are more spread out and public transportation is rarely instituted.
It will all depend on your needs for work and life, but you will need to consider purchasing your own vehicle. Additionally, if you are changing from a warmer metropolis to a wintery small town, a good car that can handle snow is a must.
As we listed in Tip 1, you will have fewer options to purchase a vehicle. Consider purchasing the vehicle before your big move. Keep in mind, if you are moving into a mortgage, big purchases are not advised until after you close on the loan.
4. Understand Cost of Living Expenses
Living in a small town comes with expenses you may not know about. Certainly, after mentioning Tip 3, you will need to account for auto insurance, maintenance, and gas.
Furthermore, you may see upcharges on necessities like groceries and toiletries because of the increased shipping charges to stores.
Rural areas are less likely to have municipal services like sewer and water set up. It is common in these areas to use fuel oil or propane for heat. Also, septic tanks and wells are commonplace. While septic tanks and wells are reasonable to maintain, fuel oil and propane do come at a cost.
5. Enter the Local Life
It may seem difficult at first, but stepping into the local life is the best way to adapt. Talking to locals and finding a new friends circle will immerse you quickly. It is easy to see the local hang outs, but you will have to put yourself out there a bit.
For some reason, making friends seems so much easier as a child. As an adult, you really need to find similar those with similar interests as you.
In the end, be willing to try new things. Going against the grain will make adapting to your new town very difficult.
6. Adjust to the Change of Pace
One of the most common threads of small-town life is that life is slower. The hustle and bustle of the big city is not felt in small towns. Many say the slower pace reduces stress and increases quality of life.
With fewer forms of entertainment, pace changes. More time is spent outside or visiting with friends and family.
This change of pace is not for everyone. It will take some time to adjust, especially if you only know the big city life. There is more thought and intention in a lot of actions in small towns. Some frills of life like designer coffee or keeping up with the latest trends are not wanted.
7. Experience the Natural Beauty
Maybe one of the greatest advantages of small-town life is the natural beauty around you. It is easy to step into nature living here. Even if you are not the type to go on 3-mile hikes or go fishing, you can still experience it.
The great thing about small towns is nature is a part of the daily life. Most small towns rotate and breathe off the farmer. Farmers keep our world spinning around and food in our stomachs.
8. Understand Your Educational Options
Big cities often provide a long list of choices of preschools to technical schools. Small towns are not set up like that. Your limitations of childcare and schooling will be whatever is available.
This may seem like a large concern, but do not worry. Those in small towns worry about their children just as much as you do. Also, the daycares and preschools are run by those tight in the local community.
Assigning to whatever public school is around may feel like a step down in education. While smaller public schools have access to less resources, the adults in your children's lives will care about them on more personal levels and work as hard as possible to see them achieve.
9. Know that Business and Personal Life will Often Mix
In small towns, business life and personal life mix… OFTEN. This can make it hard if a dealing turns into an unpleasant situation. It will be a difficult and new world to navigate, but it can also come with perks.
Having a personal touch as a business owner usually means you take better care of your customers
It will take time to adjust to everyone in town knowing your business. Small towns are tight knit and do have some gossiping issues.
10. Job Opportunities will be Limited
With fewer people to service, there are fewer job opportunities available. You may need to petition to local business owners to create a position for you.
If you are moving for your job, this will not be an issue for you, but may be for your spouse. Also, small towns have fewer services may not have the type of field your spouse is in.
With fewer options, you may need to open your commute time to find the perfect job for you. Feeling fulfilled in your job is important. It may take a little longer to find a job, but you should find a great fit.
11. Immerse Yourself in the Peace and Quiet
Once you have all your affairs in order, move in and embrace the small-town life. You will certainly find a sense of peace and quiet as your world slows down. It may take a little time to adjust and do not fret if initially you push against it.
When you are ready, accept the peace and quiet into your life. You may find that you become a healthier, happier, and less stressed you.
Final Thoughts
Moving from a big city to a small town can be a bit of a culture shock, but once you get settled in and adjusted you'll get to appreciate the pleasures of small town living.
For more info on moving to specific cities, make sure to check out our City Guides. We have in-depth guides for moving to many big cities like Philadelphia, but we also have guides for smaller towns as well like Wheeling, West Virginia for example.