Without a doubt, storage units can be a useful fix for keeping your belongings safe and decluttered out of your house or office.
They also come in really handy when you're moving whether it be to hold things because you're temporarily downsizing or you're going to be in between residences for a short while for whatever reason.
Knowing the measurements of a storage unit is one thing, but figuring out what can fit in a 5×10 storage unit can be challenging. (Not all of us were great at geometry) The space is considerably small compared to other storage units. If you're having trouble picturing the size, imagine a walk-in closet.
However, even though it's on the smaller end for a storage unit, you still might be surprised by how much can actually fit in a unit this size.
Read on if you want to get a better perspective of what exactly can fit in a 5×10 storage unit.
What Will Fit in a 5×10 Storage Unit?
The 50 square feet (eight feet tall) area can fit a large variety of items. From kitchen appliances to some bedroom furniture, a 400 cubic feet storage unit can do the job.
Living Room Furniture
A 5×10 storage room is enough to fit several combinations of your living room furniture. Here's one of them below:
Full 3-seater sofa (86" L, 48" W, 38" H)
Round coffee table (35" L, 64" W, 41" H)
Armchair (41" L, 35" W, 35" H)
Long bookcase (94.5" L, 11" W, 42" H)
Flatscreen TV (54" L, 7" W, 33" H)
Lamp (17" L, 13" W, 13" H)
Ottoman (19" L, 11" W, 19" H)
Bedroom Furniture
If you're looking to empty your bedroom, you can fit in a couple of twin or queen-size mattresses to the side. A nightstand, dresser, lamp, couch, chest drawer, and TV stand can also get in there.
Indoor and Outdoor Appliances
You can fit an array of appliances such as toasters, fans, vacuum cleaners, window air conditioners, and microwaves.
Your storage unit doesn't have to be limited to your indoor furniture alone, it can also act as an outdoor shed. You can keep your lawnmower, motorcycle, bicycle, or sports gear in there as well.
Here's an example of a combination of indoor and outdoor appliances you can pack in a 5×10 storage unit:
Double oven stove (22" L, 48" W, 36" H)
Refrigerator (27" L, 24" W, 60" H)
2 patio tables (55" L, 30" W, 28" H)
4 patio chairs (24" L, 26" W, 32" H)
4 pool loungers (77" L, 27" W, 11" H)
Lawnmower (24" L, 36" W, 18" H)
Garage shelving unit (72" L, 24" W, 48" H)
Office Furniture
Building an office space can also require you to keep some furniture in your storage unit. Here, you can store small office equipment, paper documents, and excess inventory.
Miscellaneous Items
Moving out can also mean keeping your entertainment belongings in a storage unit. In a 5×10 unit, you'll easily fit books, musical instruments, TV sets, records, toys, and other collectible possessions.
What About Boxes?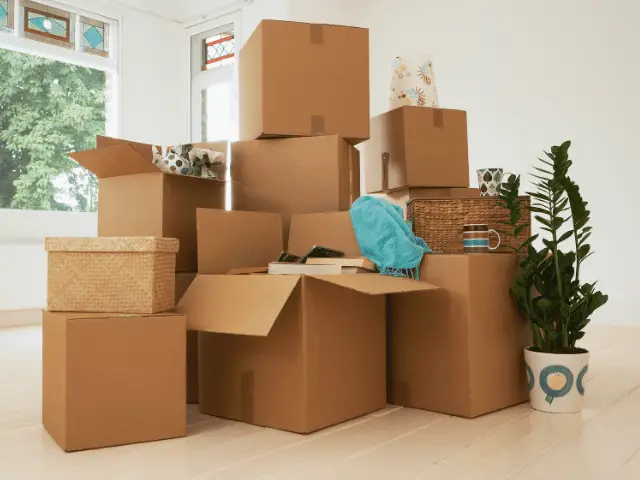 Your number one question when getting a 5×10 storage unit might be: "how many boxes can I fit in there?" Luckily, a lot.
You can fit 15 small (17" L, 13" W, 13" H), 10 medium (18" L, 18" W, 16" H), and 5 large (18" L, 18" W, 24" H) boxes and STILL have excess space to fit more furniture such as a full sofa and a rocking chair.
For instance, you can fit:
10 small, 10 medium, and 10 large boxes
Office chair (25.5" L, 26" W, 43" H)
Computer workstation (35.5" L, 23.5" W, 36.5" H)
Vertical filing cabinet (19" L, 27" W, 29" H)
Office desk (55" L, 25" W, 30" H)
TV bench (18" L, 90" W, 36" H)
Sofa bed (47" L, 37" W, 19" H)
Recliner (40" L, 35" W, 38" H)
How Much Would a 5×10 Storage Unit Cost?
On average, storage units can range at a monthly cost between $100-$300. Pricing usually relies on two factors when it comes to storage units. Size and availability.
The bigger the unit, the more you'll have to pay. If there aren't that many spaces left in a unit facility, prices can also go higher. Simple supply and demand.
The monthly cost of a 5×10 storage unit is around $90

. Some storage unit facilities offer a 20% discount if you order your unit online. It would be a great chance to save up for a moving company to assist you.
4 Tips to Maximize Your Space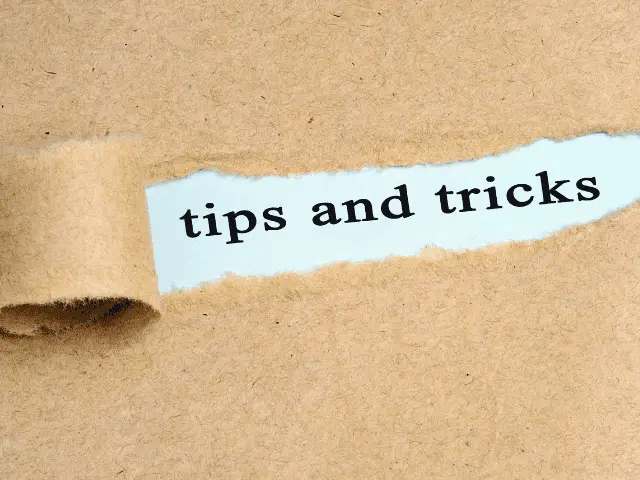 There are numerous ways you can try to efficiently maximize your 5×10 storage space. Here are a few tips below.
1. Organize an Inventory List
The best way to go about this is to create an inventory list of all the furniture and items that need to be moved. This step will help you declutter unwanted objects or clothes that you can donate or simply throw out.
You can divide your clutter into categorized boxes. Keep count of all the boxes and their sizes.
2. Fit Your Furniture Compactly
Make sure you measure large items such as furniture

to figure out if it can fit in your 5×10 storage unit vertically or horizontally.
Before stowing away your furniture, try to take it apart

first to make more room for more items.
3. Stack Your Boxes Properly
We recommend keeping your boxes stacked like bricks with the heaviest boxes on the bottom to prevent them from toppling over or getting smashed. You should also keep the boxes you use frequently at the front as well so they are easily accessible.
Don't forget to label all your boxes! Staring at 20 boxes in a storage unit and trying to figure out which one has that one thing you need will excruciatingly frustrating if you don't. It takes literally five seconds to label a box with sharpie. Do it!
4. Think of the Future
Always keep in mind to make extra space for future use. Essentially, you'd like to leave a little extra space if you can, in case you may need it. However, if you know exactly what you need to go in the unit, go ahead and utilize all of your space.
Final Thoughts
Whether you're planning to remodel, move, or make some extra space, a storage unit could be the optimal solution for carrying the extra load off your shoulders temporarily.
For a 5×10 storage unit, you can fit a room's worth of furniture as well as some boxes. The key point in this process is to be as organized as possible.
Keep an inventory list of everything you've stored in your unit as well as the measurements for any space left for future use. Also, make sure to contact your storage facility to ask if there are any restricted items just in case.
We hope you get the most out of your 5×10 storage unit!