Who doesn't want to know the absolute cheapest way to move locally? In other words, who would want to spend more money on a local move than is necessary? But how do you determine what is actually required for a local move instead of being unnecessary or even extravagant?
Of course, this will vary based on the people and their circumstances.
Multiple factors bear on what an individual or family needs or wants to spend for a local move. These factors include, for example, how much stuff they have, how many heavy or bulky items there are to move, how much time they have, and how much hard work and heavy lifting they want to do themselves.
Plus, of course, local moves (usually 50 miles or less) happen for various reasons.
A common one is needing extra space to start a family—which likely means fewer things to move. On the other hand, "empty-nesters" might have accumulated a lot of belongings and want to save some for their grown children to use at a later date. Also, some people are just thriftier than others.
Finally, you might be one of the thousands of college students making the move from a college dorm room to an apartment off-campus (or on-campus apartment housing).
So, if you're ready to move locally, you'll need to make some decisions, such as: "Do I need a moving truck and/or professional movers?" Or "How many people and vehicles will I have available?" And "How can I break down the cost of each option to accommodate my budget?"
Let's begin with a look at the different options for moving locally and consider the implications and details.
Cheapest Ways to Move Locally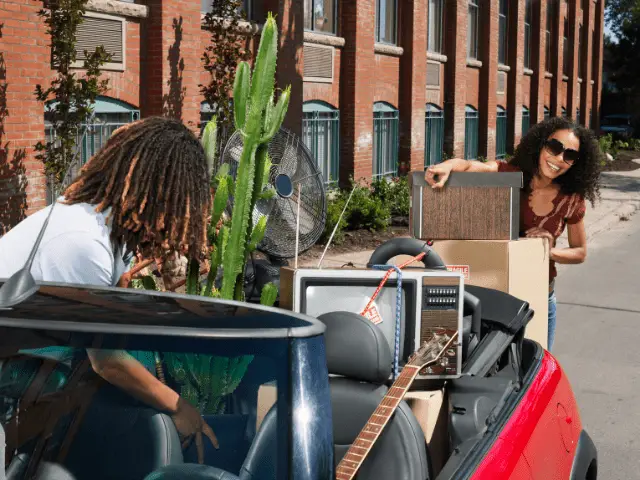 Start by asking yourself if you really want the cheapest way to move within your local area. You can move on a skeleton budget if you have very few possessions, are prepared for hard work and heavy lifting, and have at least a shoestring budget. You might want to consider taking your move up a notch by bringing in friends and their vehicles.
The Cheapest Way of All: DIY (by yourself or with a willing helper)
Like most of us in college, our moves consisted of throwing all of our stuff in a couple bags, tossing them in a car and away we went. The only real "possession" that I remember having at the time is a Playstation with a couple games.
If you're going to go pure barebones DIY, here are a couple questions you need to ask yourself:
Do you and your helper have the strength and stamina to carry what's needed up and down stairs if necessary?
Do you own a car (or even better, a truck) or have a friend willing to lend you theirs? If so, is it in good working order?
Are you ready and willing to leave your old mattress, sofa, or other bulky items on the curb for scavengers or garbage removal (whichever happens first)?
If you answered "yes" to these and similar questions, then go for it!
Pro Tip: Apartments will usually pro-rate days into your lease if you stay a few days longer, or move in a few days earlier. The cost of these extra days can add up quick, so try t/o line your move-in and move-out days as close as possible. Block off of entire day and knock your move out in one day.
Almost the Cheapest Way: Beg and Borrow (one or two people, with several helpers)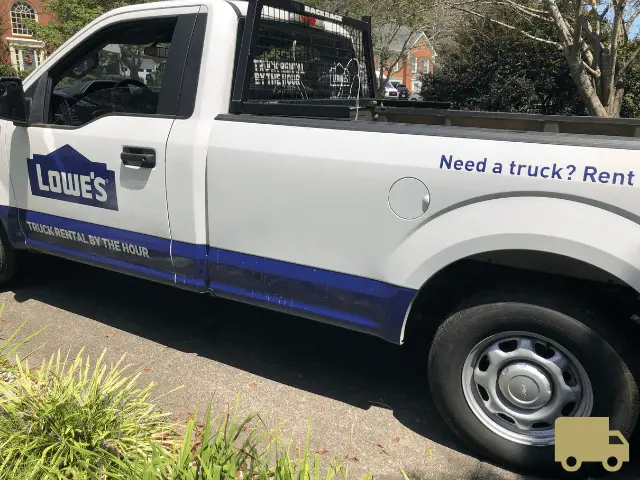 If you have a little bit of a budget and/or you're resourceful, aka you're not bashful about asking your friends and family for help, you can still pull off a move for little to nothing out of your pocket.
Our first "real" move down to Tennessee involved only our vehicles and the vehicles of our parents. Seems crazy looking back on it now, but that was it.
Ask yourself all of the above questions, plus these:
How large is your current space, and what sorts of things do you need to pack and move?
Is everyone willing to load some of your stuff into their cars? And does one of your helpers own a small truck?
Can you afford to rent a truck, trailer, overhead carrier, etc., for a day?
Can you budget for a celebration or another "thank you" after the move (just feeding your moving helpers can often go a long way)?
The Second Cheapest Way to Move Locally
There are more convenient yet still affordable ways to move locally for most people with reliable incomes, reasonable savings or the ability to borrow money. These folks might be, for example, a young couple planning a family and wanting a more commodious space. Or it could be an individual seeking a more desirable neighborhood or lifestyle.
Local moves usually cost between $80 and $100 hourly. So suppose you have sufficient resources to move locally in comfort and with the help of professional movers. You can still manage to save money with just a little extra work, such as checking moving company websites for discounts or even bargaining a little, especially during a slow season.
For example, consider renting a small moving truck for heavy items only and rent it on a weekday in the middle of the month, when it probably costs less. And if you need help moving, hire local day workers to do the heavy lifting.
More Ways to Save Money on a Local Move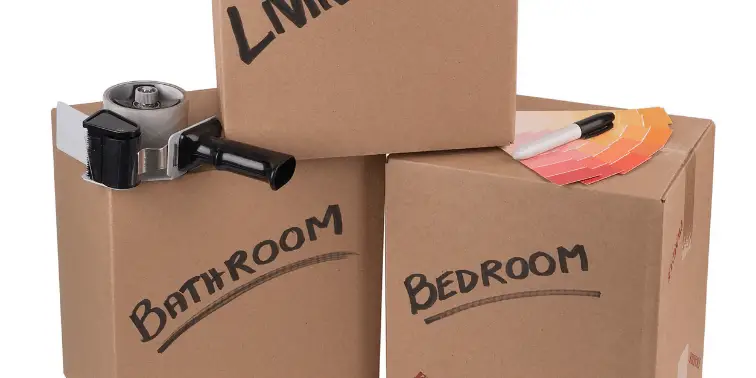 So here's the thing movers and moving supply businesses don't want you to know: There's a good chance that, just like begging friends to help you move, much of what you need for packing and moving locally is either stuff you already have at home or old-fashioned know-how.
Don't buy rolls of bubble wrap or expensive (and environmentally problematic) expandable foam when you have plenty of old clothing, towels, and linens for padding.
Don't use fancy pre-printed labels when a felt-tip marker will do just fine to label all your boxes.
Ask local stores (e.g., grocery or liquor stores) if they have any empty boxes. If they want to keep them, they will. Otherwise, you'll be doing them a service by taking them away. It may take a few phone calls, but you could end up saving a hundred dollars or more.
Weed out little-used stuff until there's nothing more to weed. In other words, use this transition as an opportunity to de-clutter your home!
Not the Cheapest Way to Move Locally But Growing Nonetheless
For many people nowadays, the "cheapest way" to move locally might be the one that saves time more than money, per the hackneyed phrase "time is money." Corporate employers frequently relocate their employees without much advance notice. Doing this can mean moving quickly, but it doesn't have to mean moving at the lowest possible cost.
In fact, the growth of "concierge" moving services like Bellhop and Move Easy not only assures those relocating that their belongings will receive the best care while in transit, but they also attend to a variety of pre and post-move household tasks. And services like these are available for local to global moves. So if you can afford these services, sit back and relax.
The Taken-for-Granted Benefit of Moving Locally
Concierge movers might be another sign that corporations and their scale economies are "moving in on" more traditional local moving processes—people helping family, friends, and neighbors has been the norm for centuries. Where cheap local moves were once a cultural institution, it's getting much easier to order a packaged move and have the entire experience said and done.
Finding the cheapest ways to move locally becomes easier but far less community-minded with each passing year. Everyone seems busy these days (it's the mantra for many). But, with so many nationally reproducible services popping up and spreading, little time is left for the camaraderie and conversation that occur when friends are there for one another. Isn't that what friends are for?
Final Thoughts on Moving Locally for Cheap
How cheap you're able to move basically depends on how much stuff you have and how much you're willing to do yourself. If you can get family or friends to help, even better.
Consider renting a small moving truck, or if you only need to move a couch and a table you can even rent a truck from a U-haul or Lowe's.
Finally, pay attention to (and try to avoid) those overlapping pro-rated days if you're switching apartments.